We are seeing a trend of popular celebrities from all around the world taking to the social media to show support or interest into the Islamic faith and the Muslim community. We have had actress Lindsay Lohan doing aplenty, along with boxer Anthony Joshua and many others.
Now, we have Kevin Li "KB" 李健宏, a well-known Hong Kong artist, especially with the youth, posting on his Instagram account the Islamic greeting: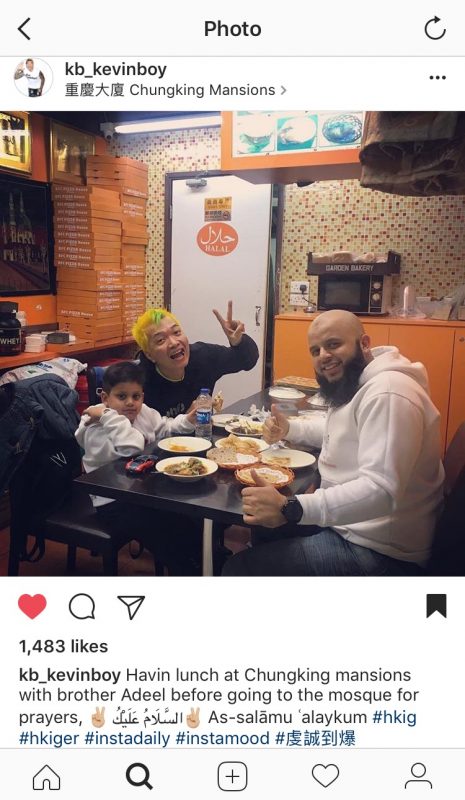 This was done as ViuTV look to show how Muslims, from various backgrounds and levels, live in Hong Kong.
They got in touch with Adeel Malik, the founder and chairperson of Muslim Council of Hong Kong, in order to document a day of his activities.
On Saturday, Adeel took his 6-year-old son with him and Kevin absolutely loved having the little one around.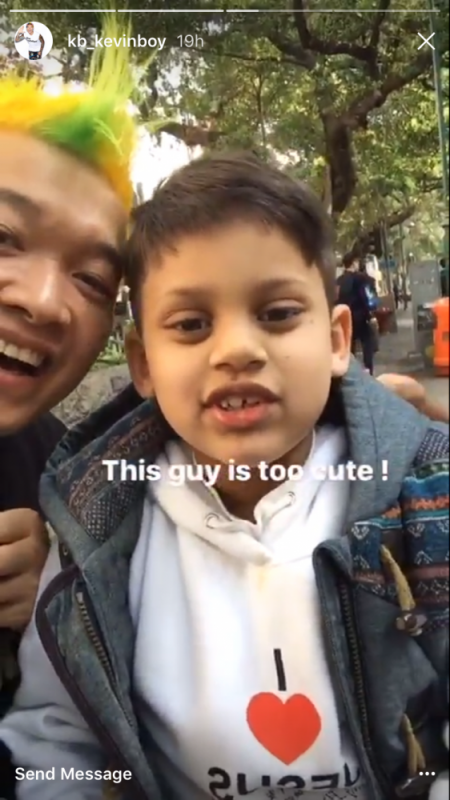 From eating at Bismillah Fast Food, a restaurant as seen in the picture, to visiting the Kowloon Mosque to attending MCHK's bi-weekly street dawah, the media team covered a variety of topics in relation to the Islamic faith and Muslims in general.
After the filming was done, with the episode scheduled to be shown around July-August time on ViuTV – a local Chinese Hong Kong TV channel, Adeel asked Kevin and the ViuTV team about their day's experience.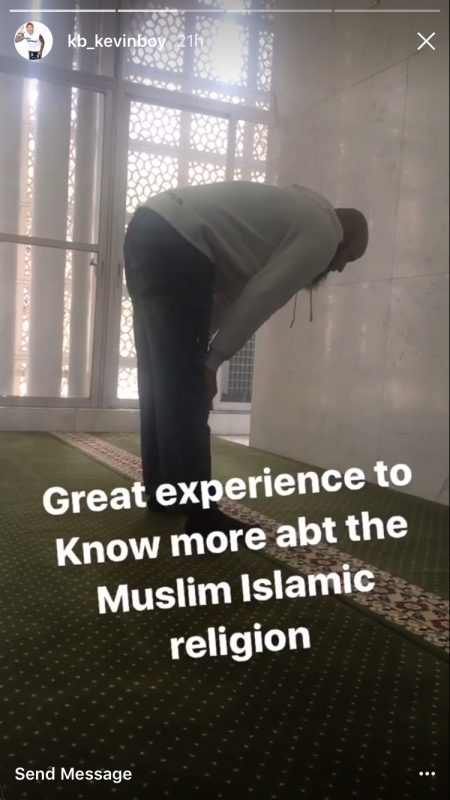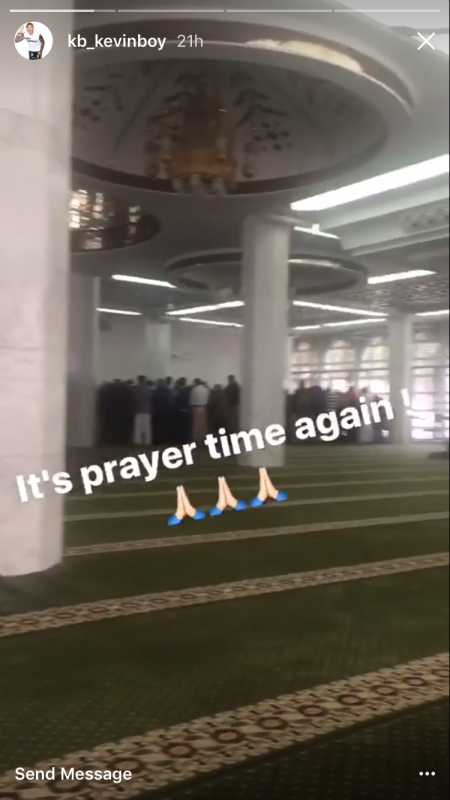 Kevin said:
"Today was awesome! Yeah man! So good to meet you! It was short but sweet!

Learnt a lot today. You're horsepower! Your son is a great kid! Thanks again for today!
Felix, the chief filmmaker from ViuTV had this to reflect from the day:
It's our great pleasure today to have our filming done with you and your mates, every little things that you've helped out we have been so grateful!
Thank you again! Thanks to your son too to keep us company!
People like us who produce TV programmes nowadays, it's important to have some kind of sense of mission.
Perhaps what we can do is we try to do more meaningful things than pure entertaining if you know what I mean, or heated headlines or topics like some other media does.
So hopefully when this series is out people will appreciate different cultures more, paying more attention to different religions, and most importantly have more respect to each other, as we are all humans afterall.
I aways believe that there is no "better" people in the world, there is only different people, so it's important for us to keep in kind to accept all the differences and learn about coexistence.
A lot of ViuTV audiences are the younger generation of people, I wouldn't say we'll be making an impact but at least we're able to make some contributions in educating the young people as an achievement.