It looks like Lindsay Lohan hasn't just come to Dubai for the permanent sun and sea, she's treating her move as a chance for a real fresh start as reported by Emirates Women.
The Mean Girls actress, who shifted her residence to the UAE late last year, has wiped her Instagram and Twitter accounts clean this week, leaving just the Islamic greeting "Alaikum salam" – meaning "peace be upon you" – on the former account.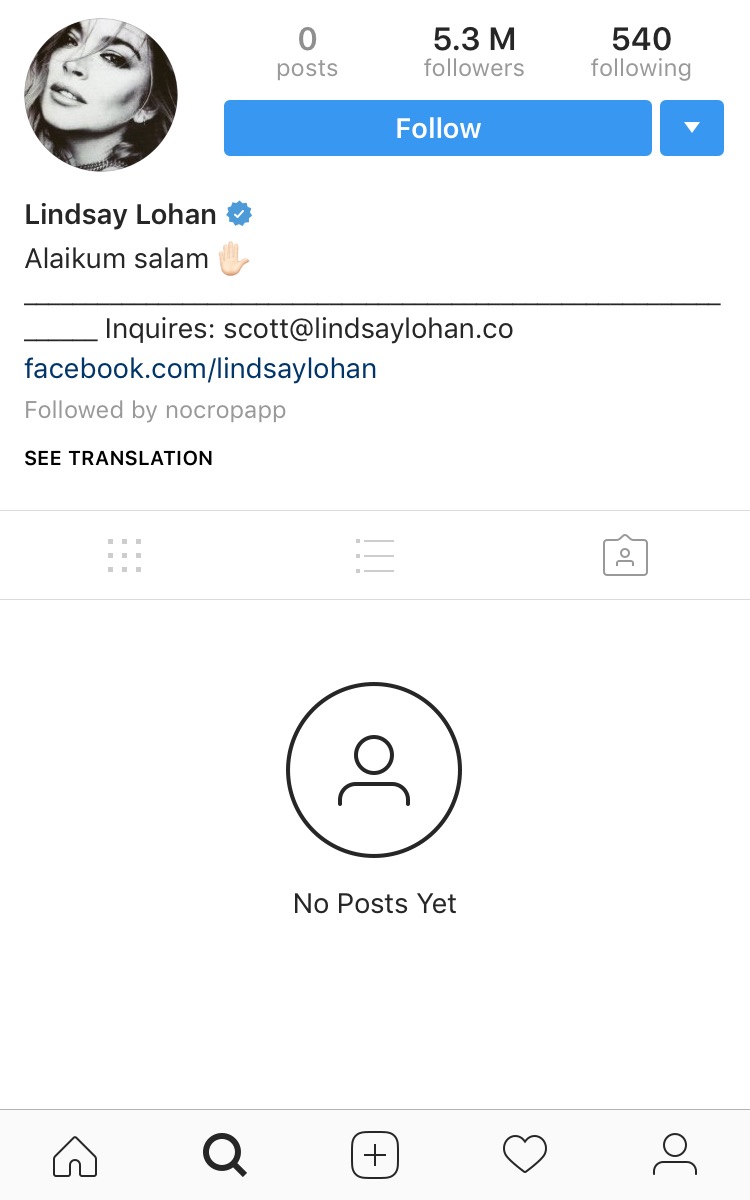 The 30-year-old plans to spend much of the upcoming year volunteering at refugee camps in Turkey, and setting up her own production company right here in Dubai.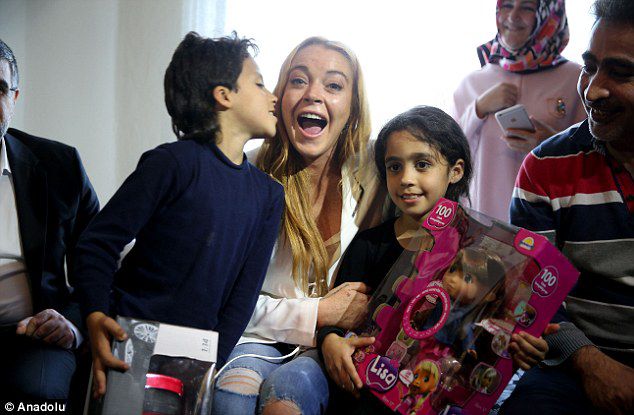 Her management team – who Lohan has been with for just a few months – says the actress is "in a period of renewal".
"I am so excited for this new chapter in my life!" Lohan told the Daily Mail, revealing she's "very excited for what the new year holds".
"We are extremely happy here at team Lohan, thrilled to see everyone's reactions over the next year as we have some big projects lined up," her manager, Scott Carlsen, told the British news organisation.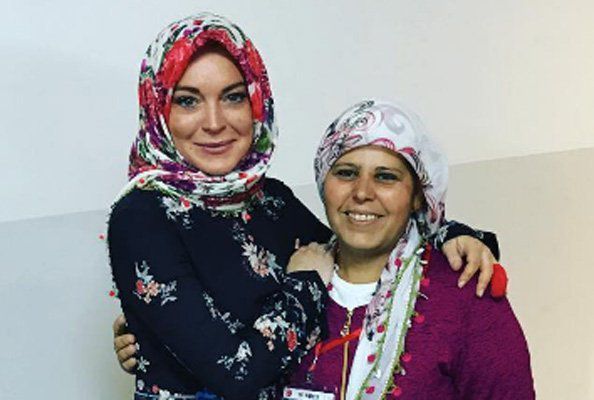 The actress has, however, left her Facebook account open, with the latest posts publicising a recent interview with CNN Abu Dhabi regarding her work with refugees.
Lohan told the broadcaster, revealing that Dubai will be her home for now:
"I've met amazing women [here] that are really strong and have taught me a lot … I don't think people realise how accepted it is for a woman to be a strong woman in the UAE. It is a very appreciated thing."
Lohan first jetted into the emirate in late November, where she spent some time with her "best friend" – and lifestyle blogger – Karen Wazen Bakhazi, as well as make-up artist and entrepreneur Joelle Mardinian.
The 30-year-old has long had an affinity with the Middle East, revealing earlier this year that she's studying Arabic as well as spending plenty of time volunteering in Syrian refugee camps.
The actress spoke out about her new faith last year after she was photographed in 2015 carrying a copy of the Quran.
Read Also: Lindsay Lohan in tears visiting Syrian refugees in Turkey, earlier spotted with the Quran
"My very close friends, who have been there for me a lot, in London are Saudi and they gave me the Quran and I brought it to New York because I was learning," she revealed on Turkish TV show Haber Turk.
"The Quran opened doors for me to experience spiritually, to find another true meaning. This is who I am."