American actress Lindsay Lohan visited a Syrian refugee camp in Turkey's southeastern province of Gaziantep's Nizip district on Saturday.
Lohan visited the refugee camp along with Gaziantep mayor Fatma Şahin, Nizip sub-governor Harun Sarifakiogullari.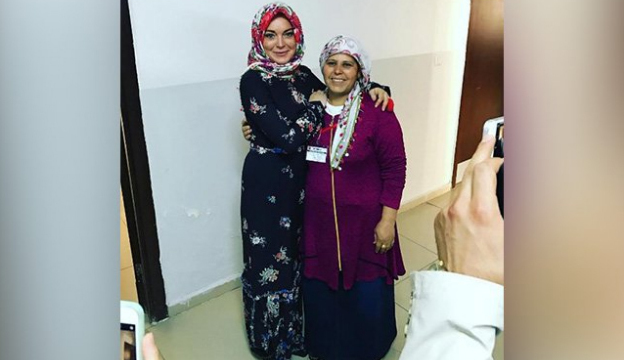 "European countries and the United States should take more responsibility for the refugee crisis, and Turkey must be supported at this point."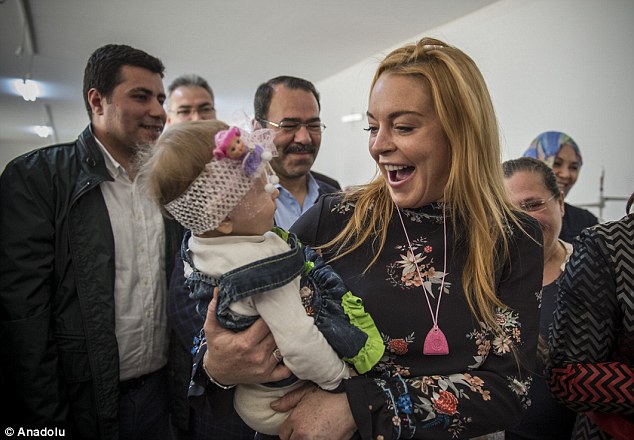 She said that during her visit she met very strong people, children and their difficult circumstances affected her:
"I met some children who lost their father and I also met some women who lost their husband in here. We should not forget that we could do more."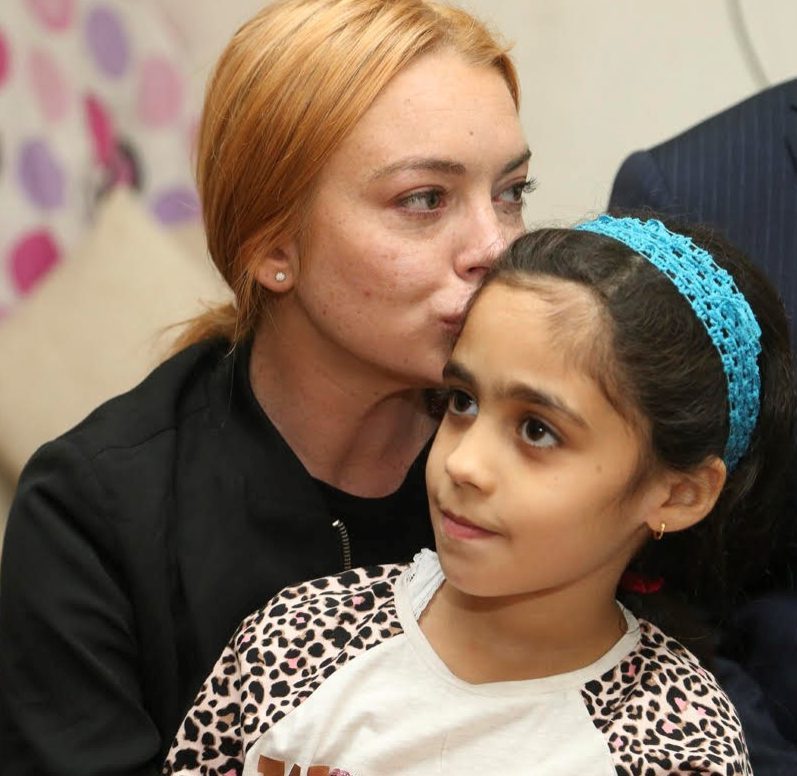 Lohan, 30, was clearly moved by her experience, brought to tears as she chatted with Syrian families.
Playing the humanitarian, she visited a group of migrants in their homes, and also did a meet and greet at a hospital built for refugees from the war torn Aleppo, in the Sultanbeyli suburb of Istanbul.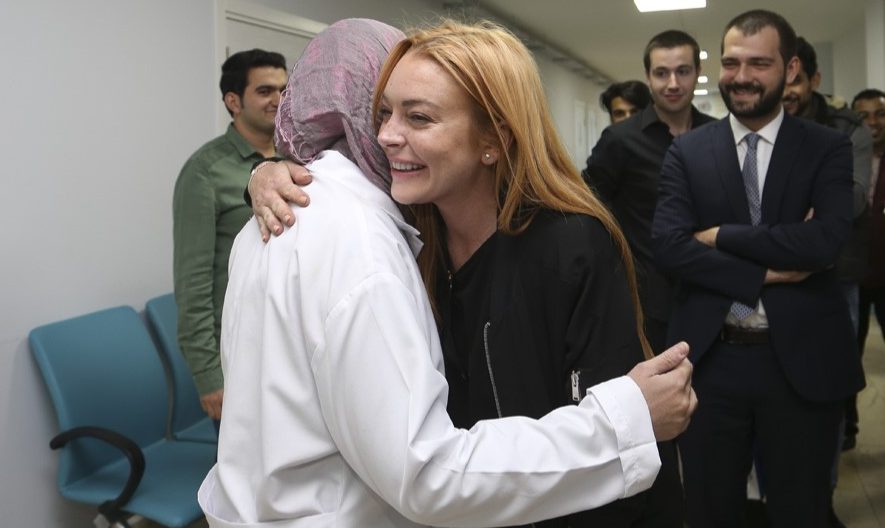 She sang several English songs with refugee children and she played with them during her visit.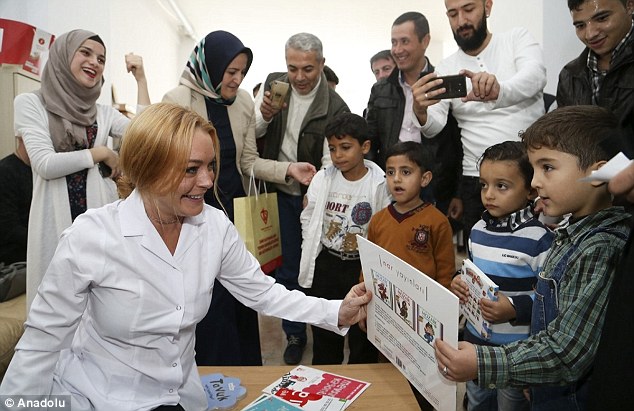 Earlier this year, in April, Lindsay Lohan was also spotted with a copy of the Qur'an, raising curiosity whether she was close to embracing the religion of Islam.
She told Britain's The Sun that she is indeed studying Islam, but she stopped short of confirming any conversion is in the works. She said:
"I'm a very spiritual person, and I'm really open to learning."
She added that it's "good to be open-minded" and noted that her sister, 22-year-old Ali Lohan, converted to Buddhism after being raised Catholic.
"America has portrayed holding a Qur'an in such a different way to what it actually is.

We all believe in something, and at the end of the day, it all ties to a god or a spiritual adviser."
"I'm not done reading it. Do you know how long that would take? It takes so long," she told the tabloid.
As of early April, however, it would seem as if the actress has made it through the first half; Ms. Lohan used an excerpt from Chapter 85 of the Quran to caption a photograph she shared on Instagram.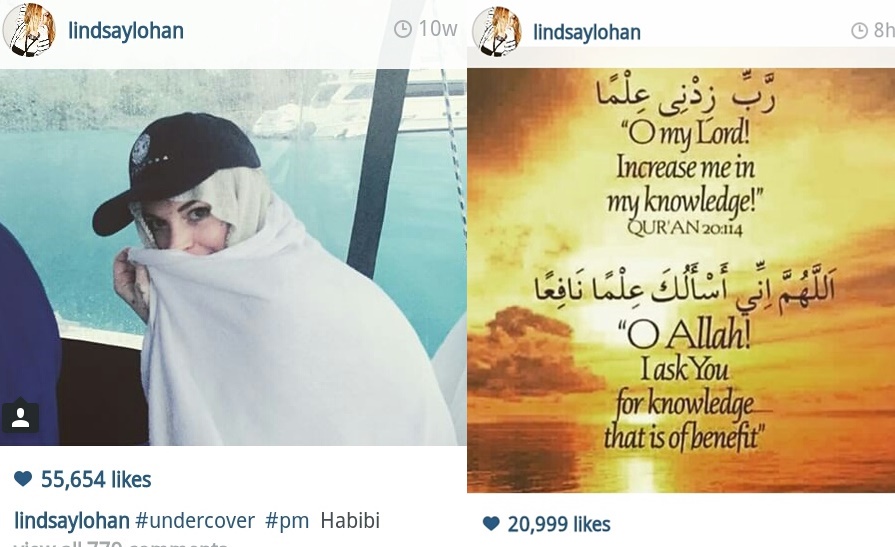 We ask Allah to guide her to embrace Islam.
Source: Daily Sabah, The Sun