Whenever Islam and Muslims are being put under the spotlight, for the wrong reasons, we see a number of consequences of this.
From Islamophobia rising to Muslims fearing for their wellbeing and to non-Muslims finding out more about the faith that's constantly being victimised.
A Muslim living in London boarded the train and experienced a pleasant surprise. Here is what unfolded between him and a non-Muslim lady as he sent in his story:
Another day and another train journey to work, but this was no ordinary day.
It was just after the attacks at Westminster in London. An atrocity that took place close to my workplace, and on that will once again put fear into the hearts of most people around me,
…and for all Muslims to be pre-judged and looked at suspiciously.
With these thoughts in my mind I took a seat on the train (a rare occasion in itself within London's rush hour).
As I sat down deep in my thoughts, I noticed the girl in front of me and in particular the book she was holding in her hands and reading, it was the Quran!
I had already assumed that she was probably European and non-Muslim, so I politely asked her why she was reading the Quran. Get your free copy of the Quran by clicking here or going to your local Islamic centre.
Read Also: A kind non-Muslim passenger cheers up a London Muslim taxi driver who was in fear after the Westminster attack
I asked if I could take a picture of her reading the Quran and then as we started taking, she explained how she used to struggle with Islamophobia and wanted to learn more about the religion to overcome her fears.
"I have lived in London all of my life and have occasionally come across Muslims reading the Quran in public – the ones who are confident enough to do so."
However, this girl had not only conquered her fears of Islam and Muslims but has gone much further to try and dispel the misconceptions of Islam and educate others about Islam. She posted on her Instagram about the London attack by stating:
"Why do people blame the whole Muslim community for the sin of one extremist? Why don't people make the effort to learn more about this religion before forming an opinion about it?…"

This is a non-Muslim girl who has even fasted in Ramadan!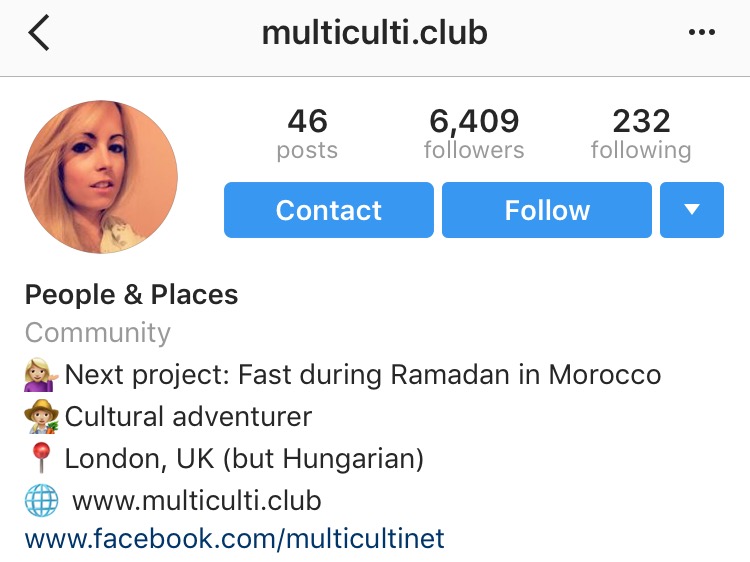 She has created an Instagram account to record her progress and is doing a wonderful job, so please visit her page and encourage her. Read how she responded to the European Court's hijab ban: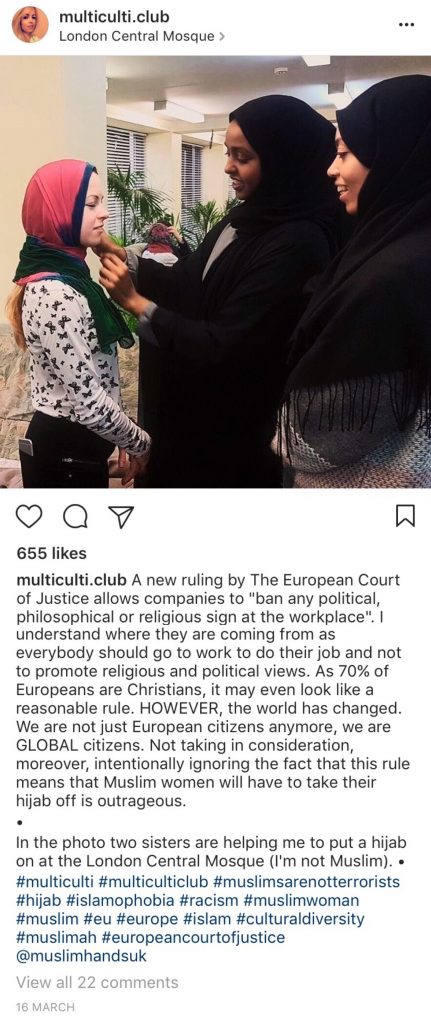 When people learn about others' faith and background better, only then can we learn to co-exist while searching for the ultimate truth.
For Muslims, such stories bring two statements of Allah to the mind:
"They want to extinguish the light of Allah with their mouths, but Allah will perfect His light, although the disbelievers dislike it."
"They plot and plan, and Allah too plans; but the best of planners is Allah."