Shaykh Maher al-Muaiqly, an Imam of Grand Masjid of Makkah, heard and saw a disabled young boy was near Kaaba praying Salah.
The Shaykh went to the place where the young boy was praying whilst in his Umrah ihram. The Imam waited with excitement till the boy finished his Salah.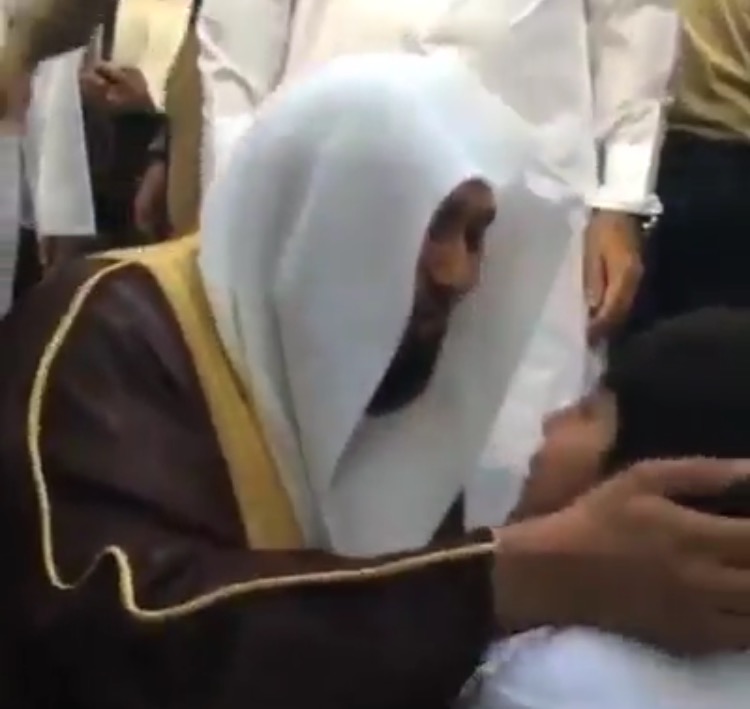 As soon as the boy finished, the Imam knelt down and embraced the boy with huge smiles and constantly kissing the boy's forehead.
Shaykh Maher says to the boy in Arabic that may Allah protect him from all evils and raise him in status and other Duas.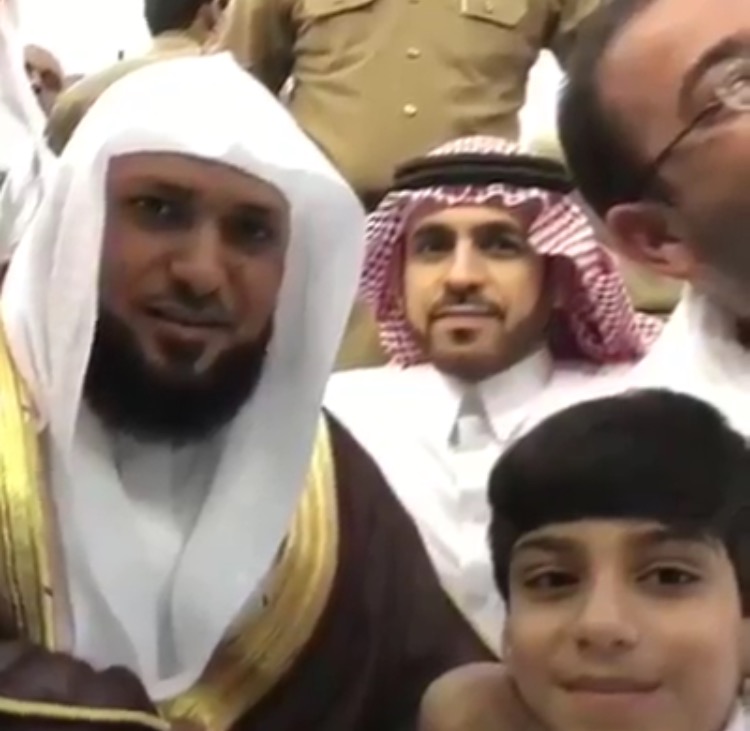 Watch the heartwarming video here, showing the mercy taught in Islam. May Allāh Azzawajal reward the Imam for this gesture while allow us to reflect about what excuse do we have for not praying Salah…
And here is the young boy helped to kiss the Hajar-e-Aswad (the black stone). Allahumma Barik Lahu – May Allah bless him.