A chicken shop worker who is "deeply moved" by the number of hungry and homeless people in Ilford feeds on average 300 people every Thursday for free as reported by Ilford Recorder.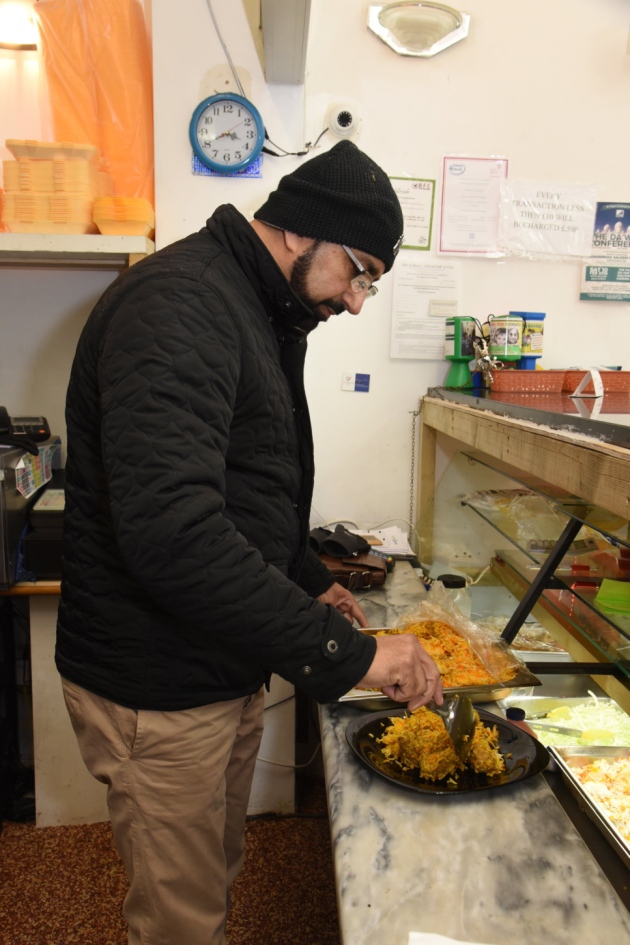 Between the hours of 3pm and 7pm, Naeem Querishi of The Chicken Spot, Cranbrook Road, cooks warm meals including chicken biryani and distributes them to rough sleepers, pensioners and anyone facing financial problems.
He said he felt compelled to take action after walking through Ilford and seeing the same faces struggling every day just to survive.
He was worried that these people were becoming invisible to the rest of society. He said,
"I see so many people who are thankful just to have a meal."
"After handing out my food, one woman burst into tears and was so touched by it all. That is why I do this – to help.
"If everybody did things, it would be a fantastic area,"
Muslim doctors in America offer free service to the less privileged uninsured patients
Naeem believes that helping the community has not affected his business and more organisations should do what they can, however small, for the benefit of others.
While he has a strong faith and helps people because "that is what God would expect me to do", he gives food to anyone in need no matter their background.
He also whips up hearty foods that are not on the menu in the shop to keep the vulnerable warm from the inside.
Patrick Williams, chairman of Redbridge Macmillan Cancer Support fundraising, alerted the Recorder to the good work being done by the Chicken Spot. He said,
"If everyone did what Mr Querishi is doing then perhaps we as individuals would help to diminish homelessness not by force but by compassion and just by helping someone."
"We need more people like him to make a significant difference."
When he saw the Thursday project he thought it was a fantastic service which touched his heart.
58-year-old Muslim dentist runs a free clinic in California and says it's due to Islamic teachings
"If you are in need just come to The Chicken Spot on a Thursday between 3 and 7 and he will feed you, no questions asked," he added.
"Just say that you are in need and the rest will be there for you."