Arabic language has recently started to create a cloud of fear in certain people's hearts leading to the continuous rise of Islamophobia.
In response to this Arabic-phobia, a Palestinian company called Rock Paper Scissors Mafia based in Haifa decided to produce bags with a cheeky message in Arabic saying:
This text has no other purpose than to spread terror in the hearts of those who are afraid of the Arabic language.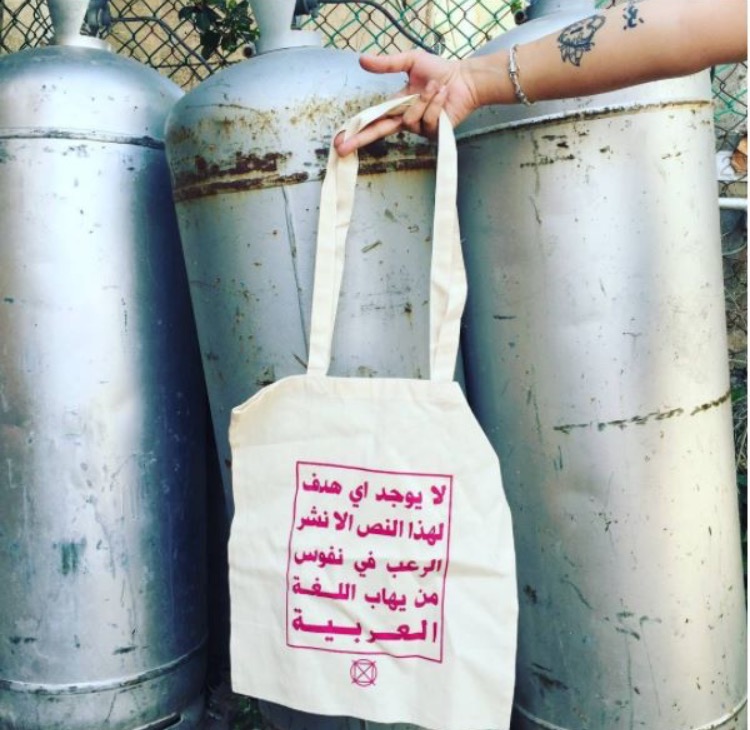 The bag became a viral sensation after it was spotted by a journalist in Berlin. Nader al-Sarras saw the bag at around 8 p.m. and shared it on his Facebook wall.
The post went viral with more than 25,000 likes and 15,000 shares on Facebook along with more than 56,000 retweets and 93,000 likes on Twitter.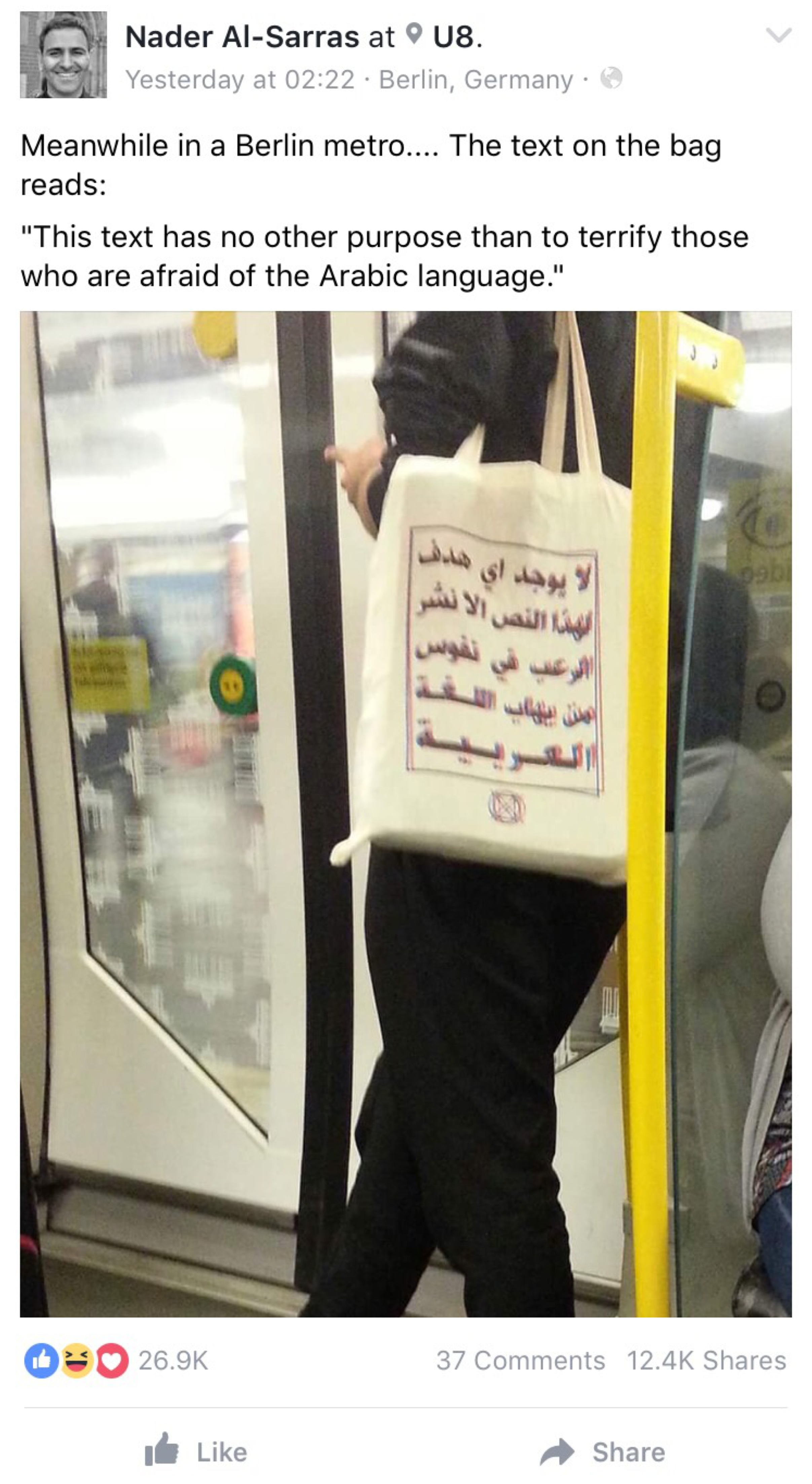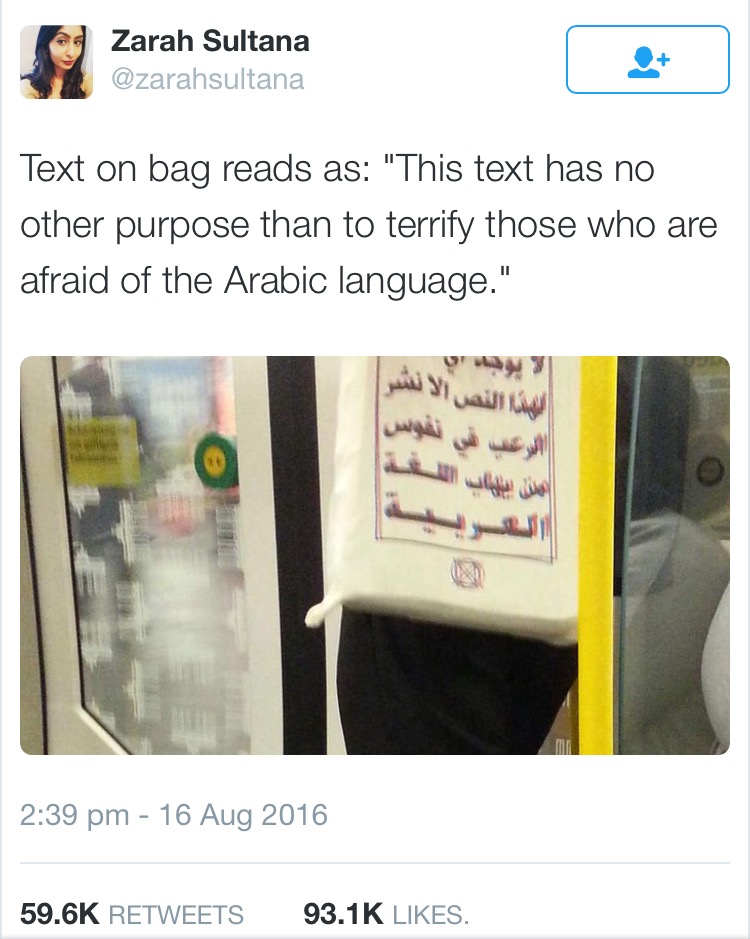 Surely nor Nader or the company would have expected this reaction, and it's good to see most of it was in good light, further supporting the need to tackle the phobia in this manner was effective.
Even the famous comedian Jeremy McLellan, who regularly shows his hatred towards Islamophobia, shared the post and said he would like the bag too!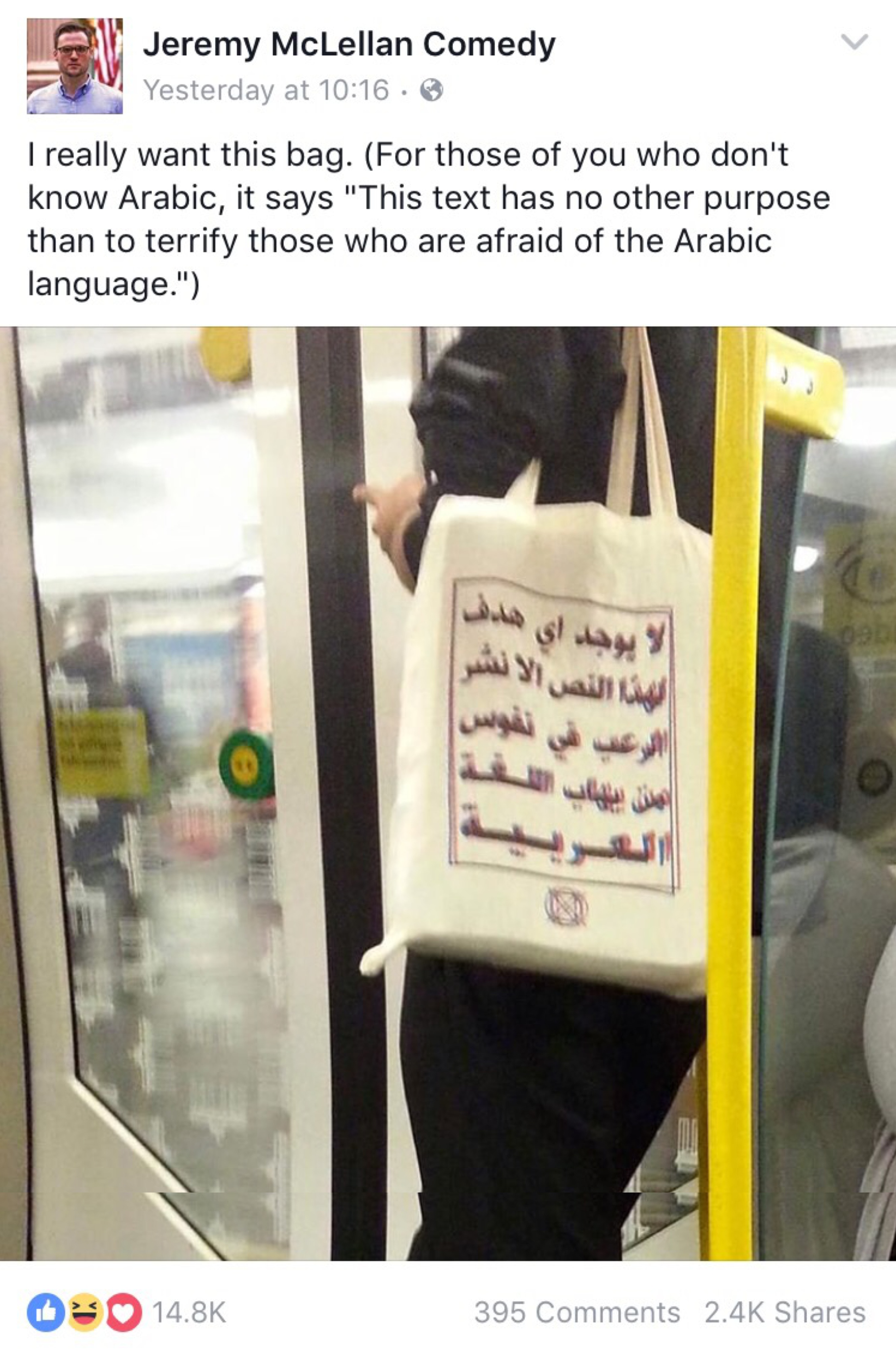 Below are pictures taken from the company's page showing it's just a regular shop who just so happened to come up with a cunning product.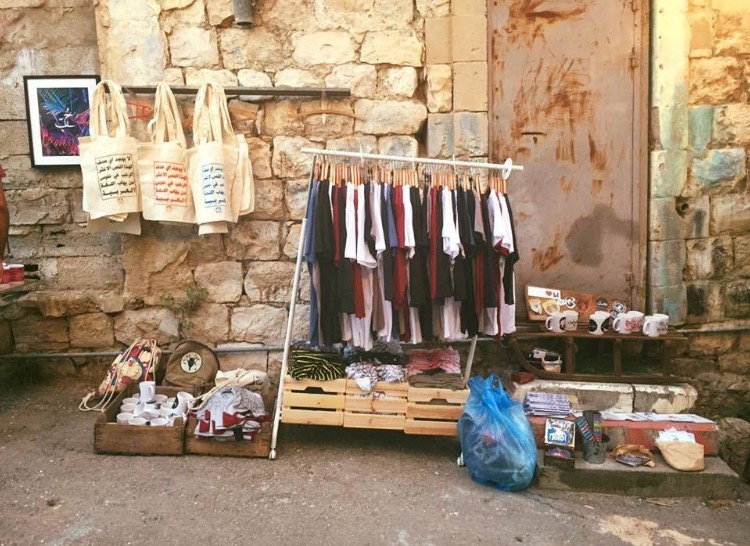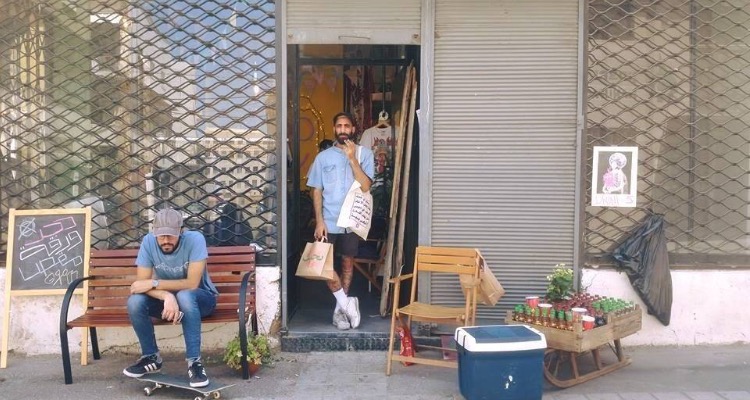 The bag is handmade using silk screen prints in a number of colours and has become one of their most popular items to be sold.
Admittedly, they didn't expect such an attention, but it realised that it did so due to the current climate in the Western world.
The bag inspired others to make T-shirts as well and again they many wanting to get their hands on it.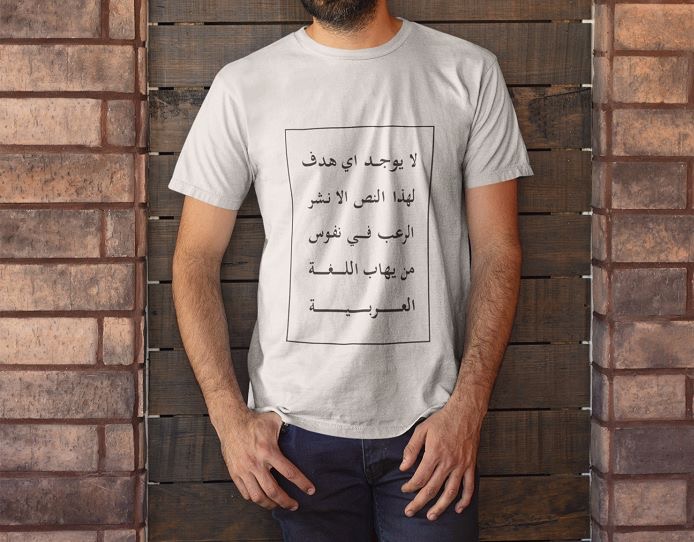 You can get one by clicking here where it takes you to the website below.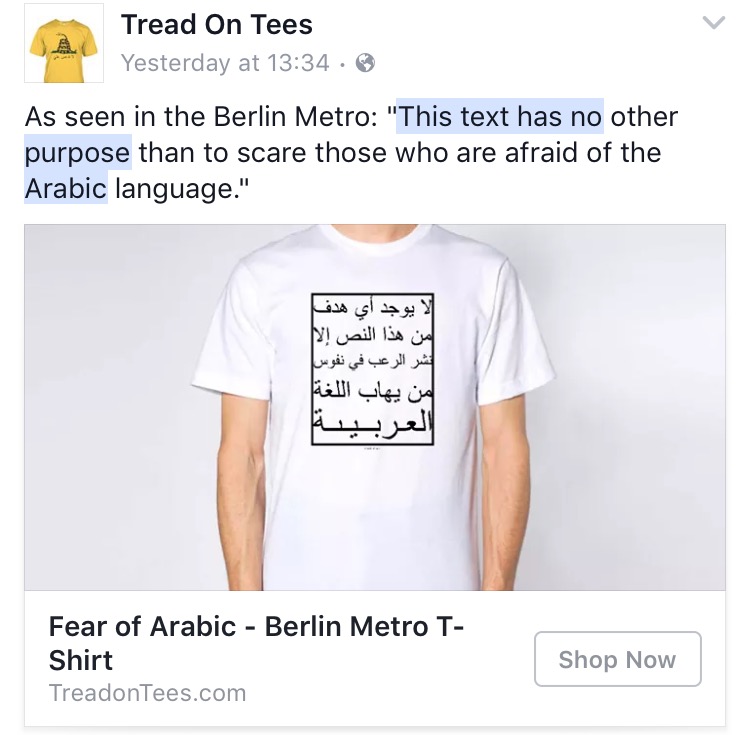 The key message to take out of this story is not to stereotype anything.