Muhammad Ali's Kentucky hometown will honor the late boxer by renaming its airport for him.
The Louisville Regional Airport Authority's board voted Wednesday to change the name to Louisville Muhammad Ali International Airport as reported by many news media including NBC News. Ali would have turned 77 Thursday. He died in 2016.
Ali's widow, Lonnie Ali, said in a news release from the board that she is proud of the name change. She said although Ali was a "global citizen," he never forgot his hometown.
Louisville Mayor Greg Fischer cited research showing that Ali's name recognition is greater than Louisville's and said he's organizing a group to work toward celebrating Ali's Louisville ties more broadly.
Muhammad Ali belonged to the world, but he only had one hometown. Today's decision to change @flylouisville's name to Louisville Muhammad Ali International Airport is a major piece of a broader effort to celebrate those deep ties. pic.twitter.com/mxXyX4pILl

— Mayor Greg Fischer (@louisvillemayor) January 16, 2019
The airport board said the decision came after a working group studied renaming the airport for more than a year.
Other tributes to the legend, a Muslim legend poured in
The city that once voted to remove Muhammad Ali's citizenship, today voted to rename their airport after him.#Louisville Airport is now Louisville Muhammad Ali International Airport

Stay true to your principles & Allah will raise your status in this world and in the hereafter. pic.twitter.com/fSQBxW4c3u

— Hashi M.D. (@SomPundit) January 17, 2019
In an era of GOAT debates, Muhammad Ali's status is unquestionable.

The People's Champion was born on this day in 1942. pic.twitter.com/FFoKKrEQq8

— Bleacher Report (@BleacherReport) January 17, 2019
Powerful video: "God is testing us" – Muhammad Ali pic.twitter.com/YGAPvd3V3r

— IlmFeed (@IlmFeed) January 16, 2019
"Don't count the days; make the days count." ~Muhammad Ali pic.twitter.com/vf23Oaof1N

— Michael Skolnik (@MichaelSkolnik) January 12, 2019
And here are some of his inspiring Islamic sayings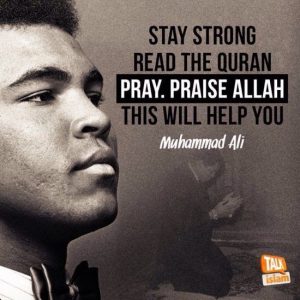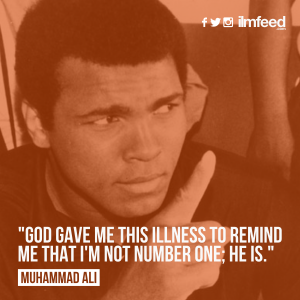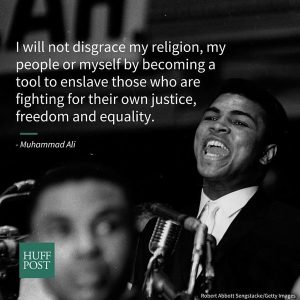 May Allah continue to raise his status and reunite him with the man he named himself with – Prophet Muhammad (peace be upon him).