National footballer of Sweden's U19 Women team converted to Islam after meeting Turkish Muslim boy
A women goalkeeper for Sweden National Team under 19, faced huge criticism threats, insults over the past seven months following her conversion to Islam.
Ronja Andersson, a member of the Uppsala Women's Football team appeared on a TV show called Troll Hunter on Monday night.
According to Anadolu Agency, the person who sent Andersson's house a hate letter was also in present during the show. The identified person also apologised to Andersson.
On her story of becoming a Muslim, on the show, Andersson said she was first introduced to Islam when she was 15-year-old by her Turkish friend.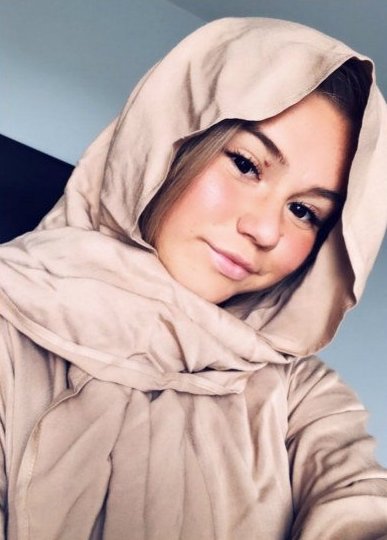 Andersson said: "I had a Turkish boyfriend when I was 15, and I learned about Islam from his family. When I went to Turkey with his family, I was so much impressed by the mosques."
She stated to have a peaceful life after becoming a Muslim. She added,
"I read the Holy Quran, I pray and fast.

I am proud and happy to be a Muslim."
Andersson became a hot topic of discussion in Sweden after she accepted Prophet Muhammed (Peace Be Upon Him) as Allah's messenger and announced her religious conversion to the public in May 2018.
What a story! An anti-Islamic Dutch politician has embraced Islam whilst writing a book against Islam
In an interview with National Swedish newspaper Expressen.se, Andersson stressed that she is proud to be a Muslim despite the hate she received from people around her, including her family: "They are full of prejudice against me… I was also exposed to hatred," she said. But she said, "I'm proud I chose Islam."
"All scripture leads to Islam", says Sinead O'Connor as she leaves Catholicism and converts to Islam
According to the US State Department report in 2011, Muslims make up between 450,000 and 500,000 of Sweden's nine million people.