Mansour Al Amer swipes a card to reveal a narrow sleep pod, reminiscent of Japan's famed capsule hotels. But this pod has been in Saudi Arabia, for the Hajj pilgrimage.
The kingdom planned to introduce capsule rooms in the western city of Mina during hajj time, as the estimated two million Muslim faithful gathered.
The free nap pods are part of new measures Saudi Arabia is introducing this year to modernise the centuries-old pilgrimage as reported by The National UAE.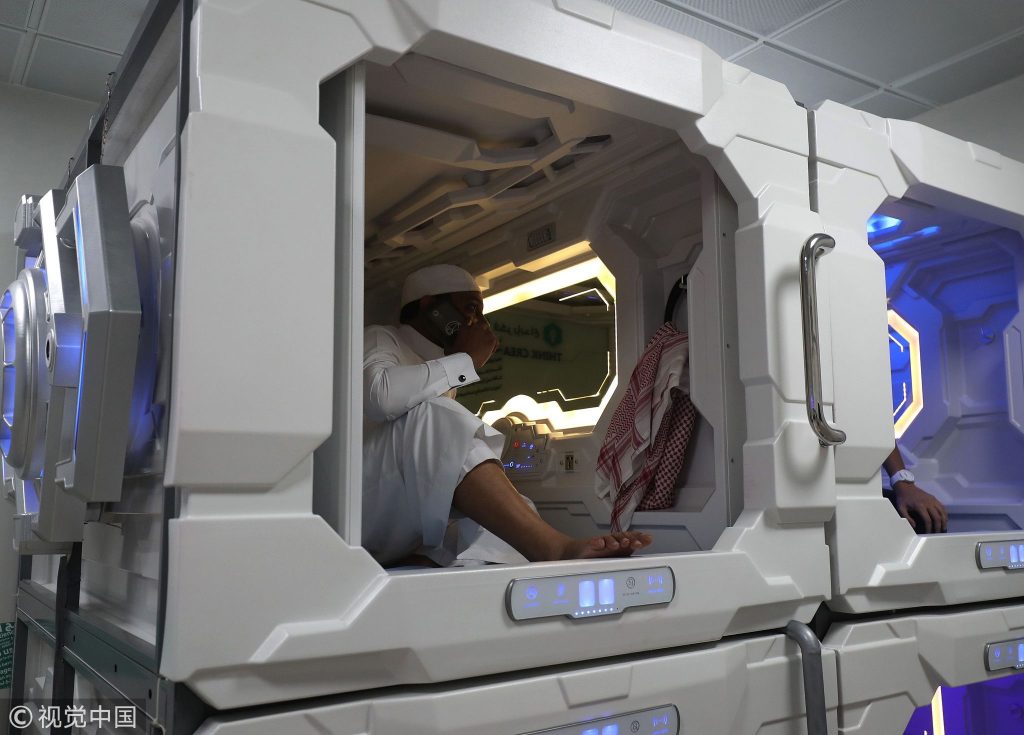 The government has also introduced apps for on-the-spot translation and emergency medical care.
Mr Al Amer is the head of a Saudi charity, the Hajji and Mutamer Gift Charitable Association, which offered between 18 and 24 capsules in which pilgrims were able to nap for free.
Each fibreglass pod – less than 3 metres long and more than 1 metre high – featured a mattress, clean sheets, air conditioning and a large, well-lit mirror.
The pods can be lined up horizontally or stacked vertically to save on space. Mr Al Amer said,
"We are always thinking about pilgrims and how to make them more comfortable during the rituals of Hajj."
The nap pods provided a solution for pilgrims of limited means who couldn't afford to book hotels on site but needed a quick rest during Hajj.
Each napper has three hours of access to the pods, which are imported from Japan at cost of about $1,114 (Dh4,100) each.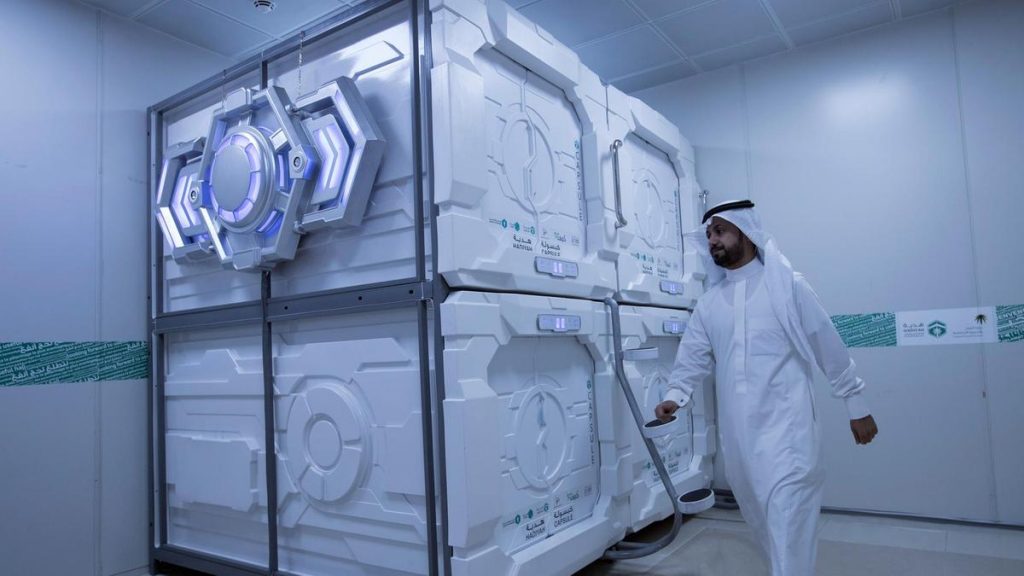 When the pilgrim wakes for prayer time, five times daily in Islam, workers will sterilise the pod before handing it over to the next pilgrim.
"The idea already exists globally, in Japan for example, and in several cities across the world," Mr Al Amer said.

"We believe it's extremely well-suited for crowded places in our holy sites and in Makkah."
But for Hajj, which takes pilgrims across Makkah and Mina – two cities in western Saudi Arabia home to the holiest sites of Islam – the pods were also inspired by the rising popularity of car and bike-sharing.
"The capsules work through a share economy, like bicycles that you can rent for an hour and then leave for someone else," Mr Al Amer said.
A trial run of 12 pods this year was a success, he said. Mr Al Amer estimates 60 people used each pod every day during the holy fasting month of Ramadan.
The Hajj presents the Saudi authorities with major logistical challenges, as Islam is the world's fastest-growing religion, according to the Pew research centre.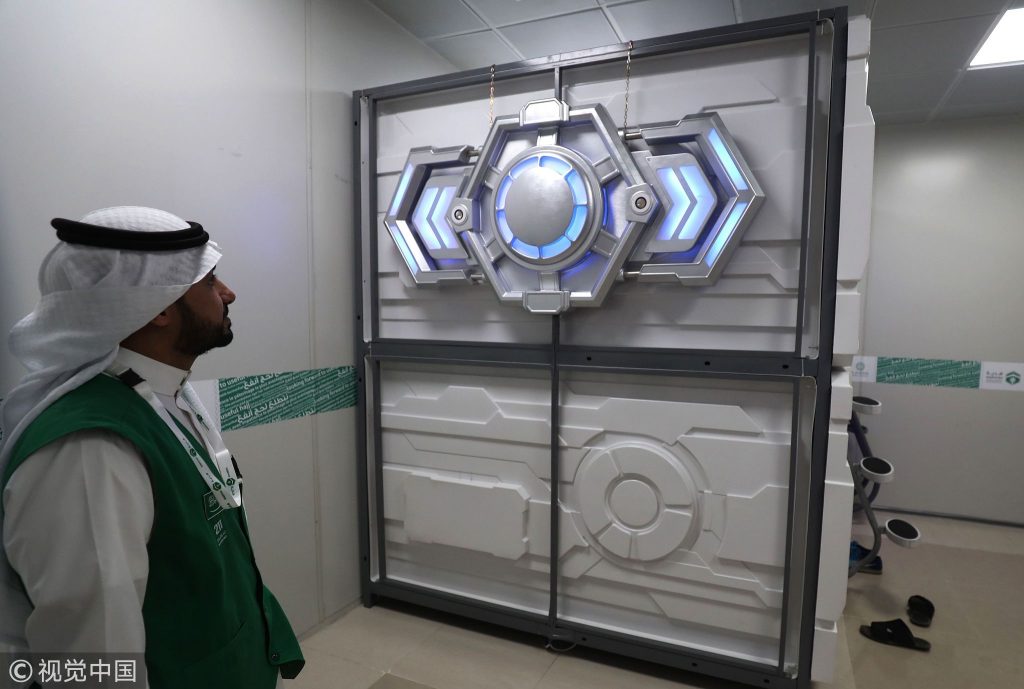 Providing accommodation for two million pilgrims is no small feat, with travellers staying in anything from five-star hotels to tents pitched in empty lots.
Saudi authorities are pushing a "smart Hajj" initiative to meet the growing demands of Hajj, which coincide with the kingdom's unprecedented modernisation drive.