What would you have done if someone killed your son? Would you have forgiven the murderer? Well, that's exactly what a Muslim father did as his son who was stabbed to death when he was delivering pizza.
Before Trey Alexander Relford was sentenced Tuesday to 31 years in prison for the 2015 stabbing death of a Pizza Hut delivery driver, the victim's father forgave him during an extraordinary hearing.
Later, Relford and the victim's father, Abdul-Munim Sombat Jitmoud, hugged as an astonished courtroom audience watched and some were put to tears including the judge.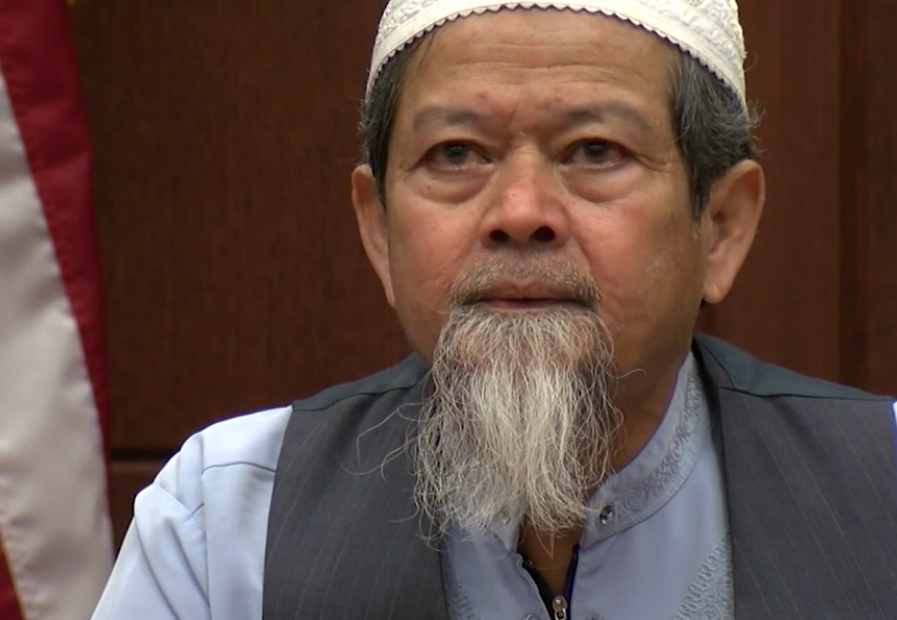 The elder Jitmoud said during the hearing, which lasted almost three hours,
"Forgiveness is the greatest gift of charity in Islam."
This is what Prophet Muhammad (peace be upon him) said regarding forgivnesss in Musnad Ahmed 7001,
"Be merciful to others and you will receive mercy. Forgive others and Allah will forgive you."
Relford, 24, pleaded guilty last month to complicity to murder, complicity to robbery and attempted tampering with evidence in the stabbing death of Salahuddin Jitmoud, 22.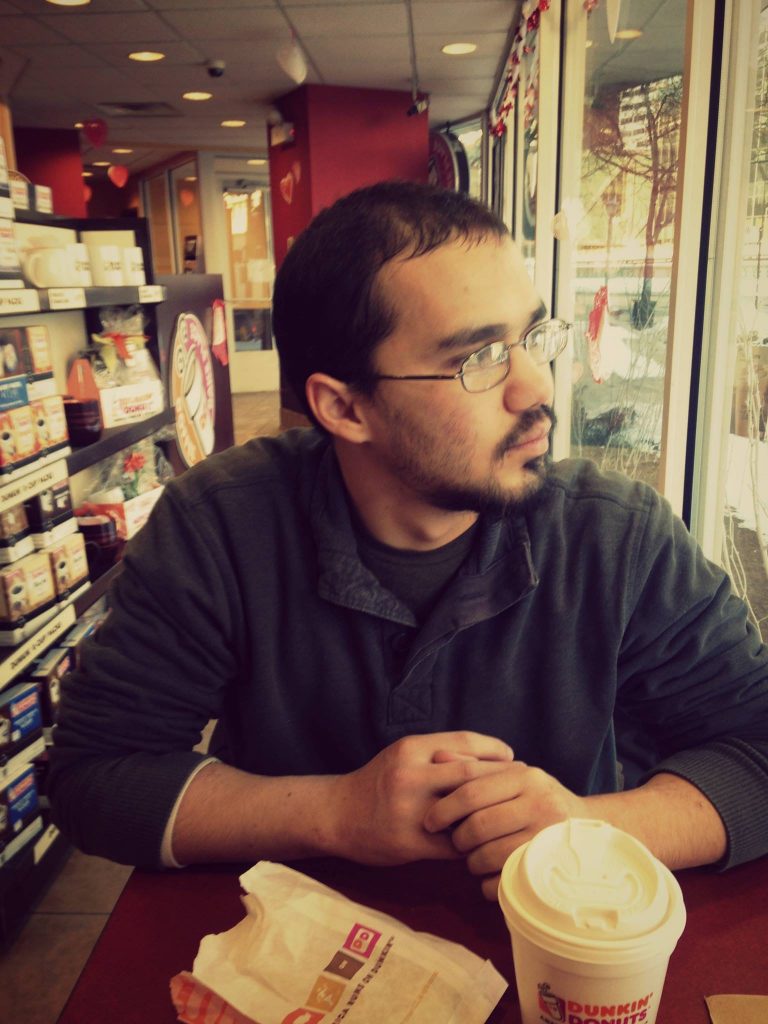 Had Relford been convicted at trial, he could have faced the death penalty.
Jitmoud was Muslim, and his death shook Lexington's Muslim residents, who feared that it was a hate crime.
Prosecutors, defense attorneys and Lexington Police Chief Mark Barnard, who attended the hearing, said it was highly unusual for the family of a slaying victim to extend forgiveness to a defendant. Public defender Shannon Brooks-English said,
"Out of something that is so tragic, there is really something beautiful here that is beyond really all of us."
"It's a testament to Salahuddin that his family is able to forgive," said Assistant Commonwealth's Attorney Kathy Phillips.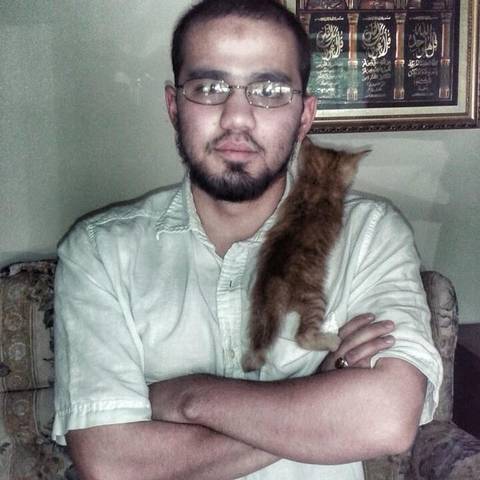 Sombat Jitmoud has spent a career as a principal at Islamic schools around the country, including at Lexington Universal Academy on Nicholasville Road. During the hearing, he was called to the witness stand to give a routine victim-impact statement before sentencing.
Jitmoud, who now lives in Thailand, addressed Relford directly and said, "I'm not angry at you."
"I'm angry at the devil, I blame the devil, who misguided you to do such a horrible crime."
Then, as a transfixed courtoom audience listened, Jitmoud told Relford:
"I forgive you on behalf of Salahuddin and his mother."
Salahuddin's mother, Jamilah Linda Kay Kolocotronis Jitmoud, died in 2013, before Salahuddin was killed.
After Jitmoud gave his statement, Fayette Circuit Judge Kimberly Bunnell wiped a tear and called for a break in the hearing.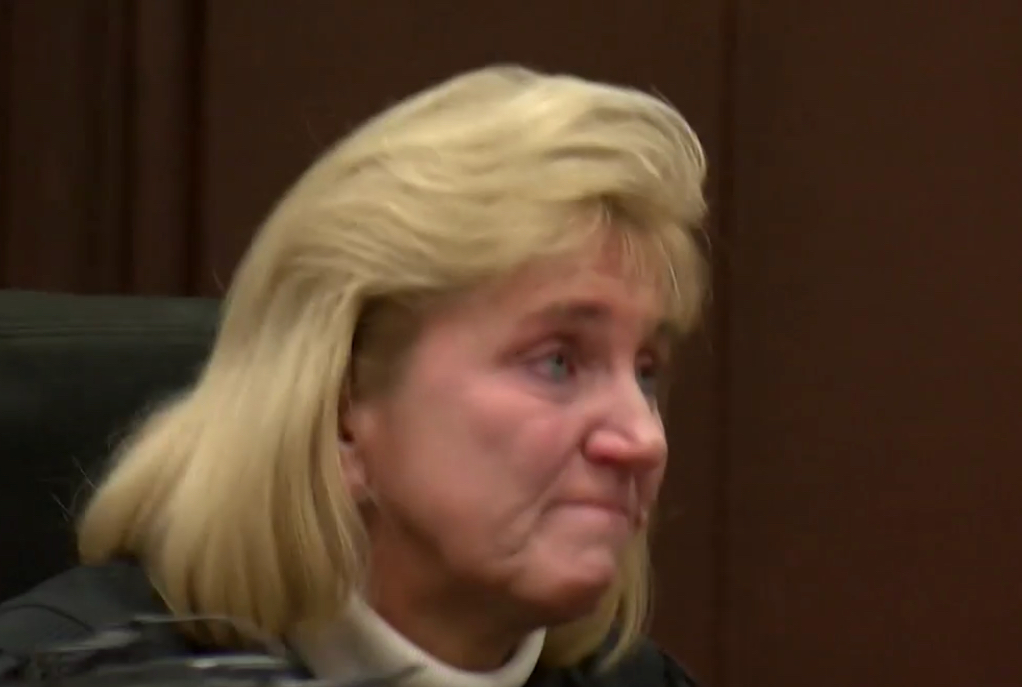 When the hearing resumed, Relford's mother, Gail Coote Bird, was called to the witness stand. After giving some history about her son, including his descent into drugs, she directly addressed the Jitmoud family.
She acknowledged that the Jitmouds had agreed to a plea deal that allowed her son to avoid a possible death sentence. Bird said,
"I am deeply sorry for your loss, I thank you so much for comforting me and my family."
When asked whether he had a statement to make before sentencing, Relford stood and addressed Jitmoud's father.
"I'm sorry about what happened that day," Relford said, wiping his eyes on the collar of his orange jail uniform.
"I do applaud you because it takes a powerful man to know that someone has hurt them and to get up there and say what you just said. I can't imagine the hurt, the pain. There's nothing I can do … I thank you for your forgiveness."
Sombat Jitmoud stood, took a step or two toward Relford, and extended his hand to offer a tissue. Then the two shook hands, and before long the handshake became a full-fledged hug. Sobbing members of the Relford and Jitmoud families joined in a brief group hug.
Nevertheless, Assistant Commonwealth's Attorney Kathy Phillips said, the forgiveness "doesn't change responsibility."
"This defendant still hasn't accepted responsibility," Phillips said. She cited evidence that Relford, along with two other men, called pizza delivery restaurants and stalked other delivery drivers before finally targeting Salahuddin Jitmoud for robbery.
In a pre-sentence report, Relford's only statement was that "some associates and I drove around making crank phone calls to Pizza Hut. On the second call, someone killed and robbed the guy."
"This was a premeditated, planned and violent crime," Phillips said. "His actions, not the drugs, brought him here."
Bunnell sentenced Relford to 31 years in prison.