Football and fundraising. It has never happened within the Hong Kong Muslims community. However, last Saturday, on the 18th of November, Muslim Council of Hong Kong arranged its first all day football charity event in Chai Wan Sports Ground, bringing together 12 teams and raising more than HK$100,000 in donation money.
The tournament was aptly named "Goals For The Suffering Ummah" keeping in mind the key aims. MCHK wanted the event to be a means of bringing together the Hong Kong youth, especially the Muslims, while using the entry fees and other creative means to raise money which would help the most persecuted, oppressed and suffering Muslims of Rohingya, Yemen, Syria, Palestine and Somalia with the upcoming winter.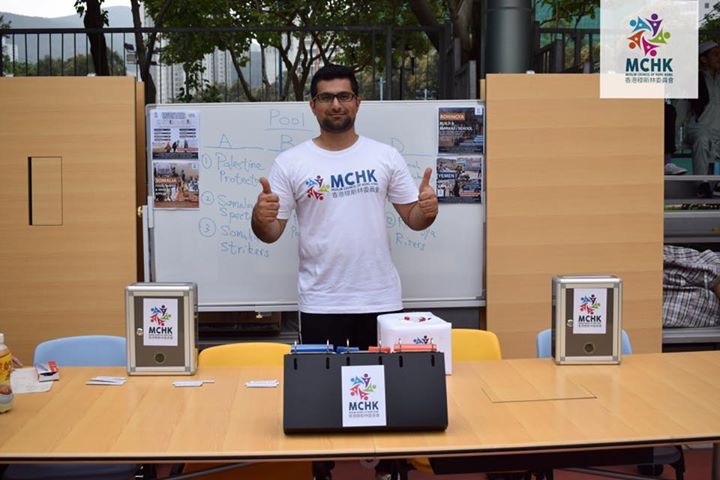 From the point of advertising the event till today, Muslims and a few non-Muslims in Hong Kong and even overseas came together to support the event through their wealth and physical presence. Adeel Malik, the chairperson and founder of Muslim Council of Hong Kong said:
"The accumulated HK$100,000 amount was through the teams' entry fees, each team's amazing fundraising efforts, generous sponsoring money from the 25 Muslim run organisations in Hong Kong and many kindhearted individual donations including goals drive."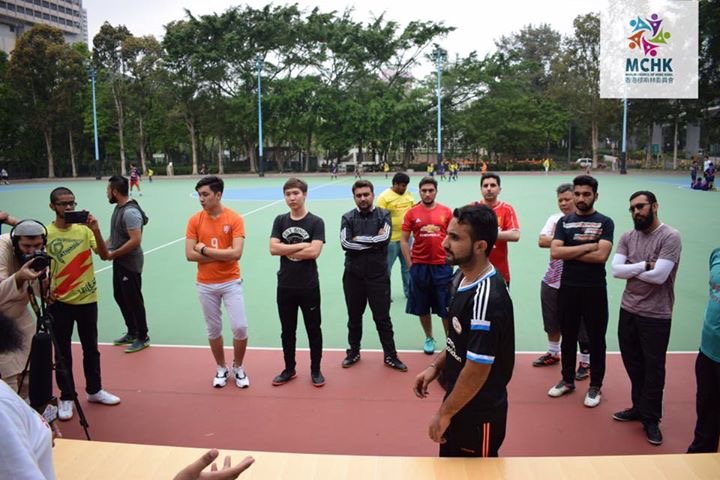 He further commented:
"Honestly, we are just overwhelmed with how the event has gone. The support has been fantastic with people of different talents, skills and expertise coming together, knowing it's all for a noble cause.

A huge thank you to everyone who were involved including the volunteers and the special guests and we are sure to do such sporting events again even including cricket and basketball in shā Allāh."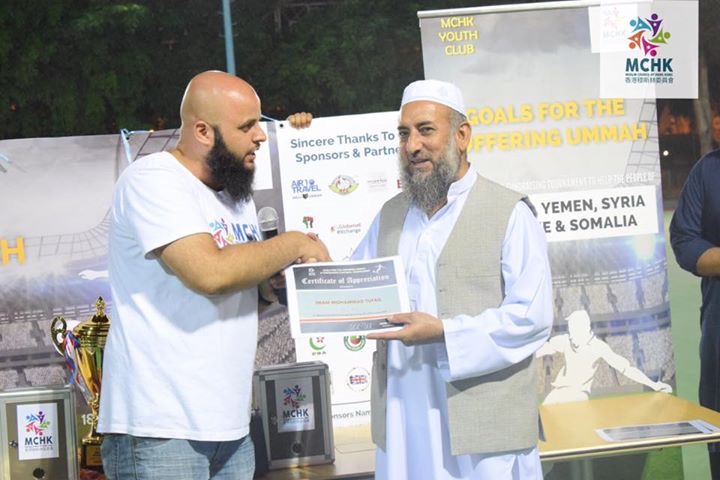 Featuring players were as young as eighteen and as old as forty. There were secondary school students, universities students and working force.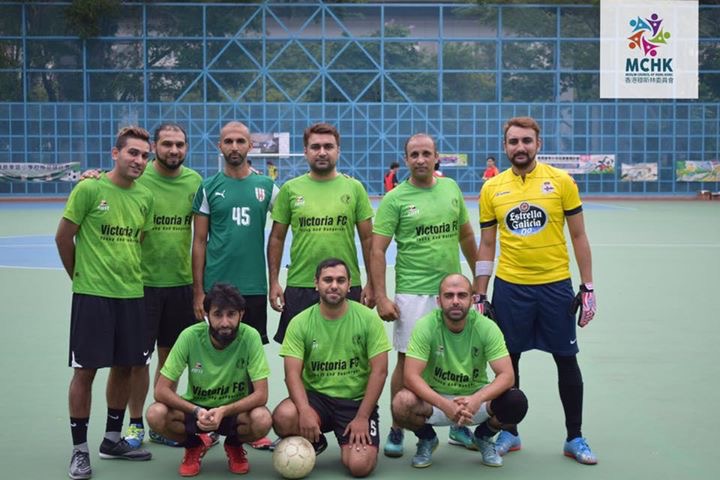 They came from a variety of ethnic backgrounds including local Chinese, Turks, Indonesians, Africans, Indians, Pakistanis and Europeans as well.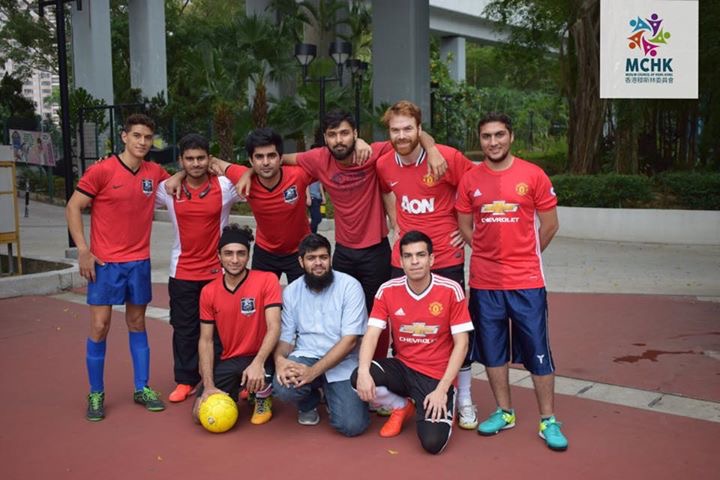 100 percent of the proceeds raised were being donated directly to partner charities on-the-ground in the countries aforementioned.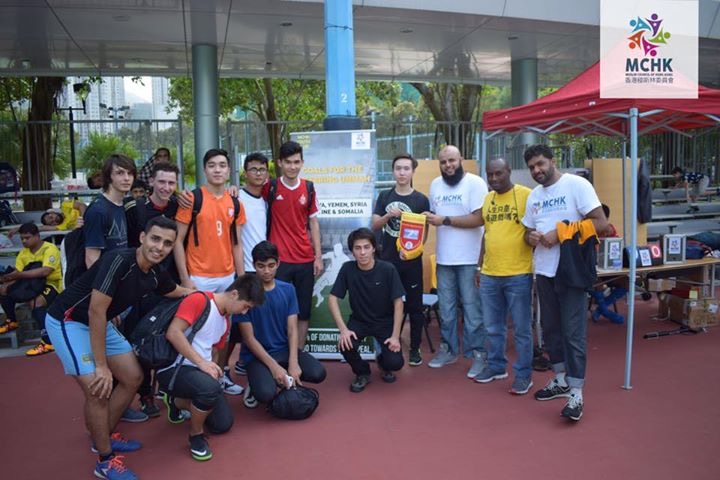 The 12 teams were given special names in line with the theme. These included Rohingya Risers; Syria Superstars; Palestine Protectors; Yemen Youngsters; Somalia Speculators; Rohingya Racers; Syria Scorers; Yemen Yellers; Somalia Strikers; Ummah United; and Ummah Unbreakables.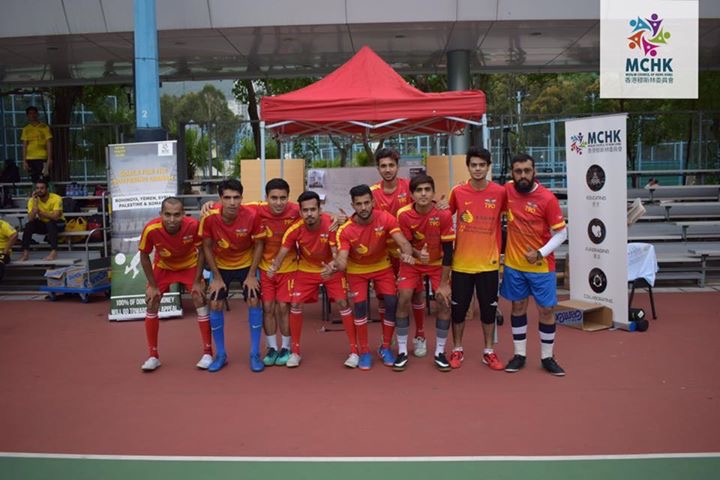 Khalid Khan, who entered Ummah Unbreakables and Yemen Youngsters said after the event:
"Everything went very well and everyone did their best to get the tournament completed in the best shape. It was great to have such a charity event."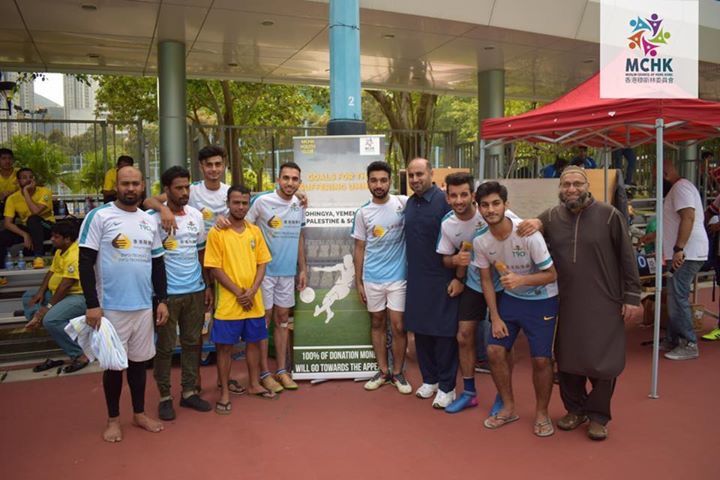 A total of 19 matches were played with each match lasting around 20 mintues and 45 goals being scored in the tournament.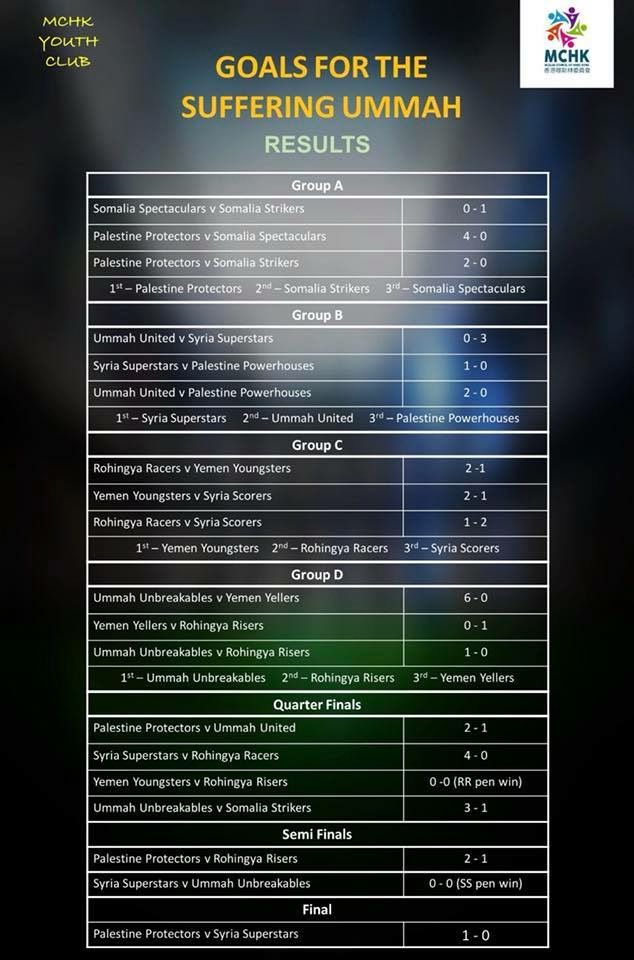 There were 4 groups of 3 teams in each group. After 15 matches at group stage, the top 2 teams from each group went to the quarter-final stage, followed by the semis and the final.
A total of 45 goals were scored with the final being contested by Palestine Protectors vs. Syria Superstars. It was a nail-biting 1-0 victory for the Palestine Protectors and were deservedly capped as the inaugural champions of this year's charity event. Though everyone was a winner for such a noble event.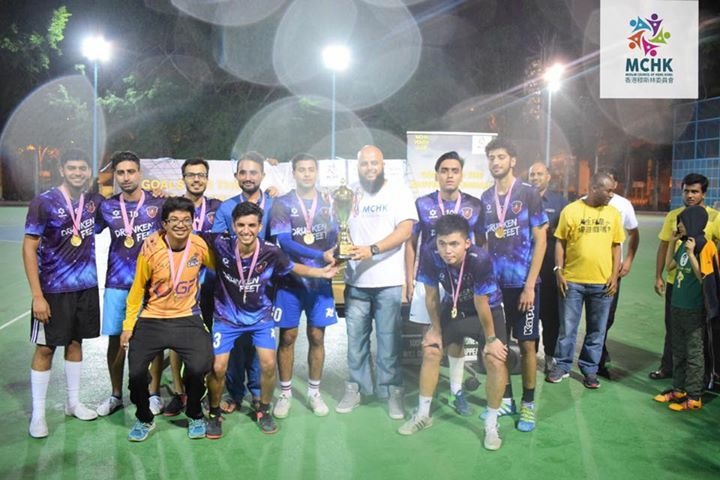 The event was also used as an opportunity to remind the Muslims about the importance of doing things for the sake of Allah and also to show the importance of the five times prayer.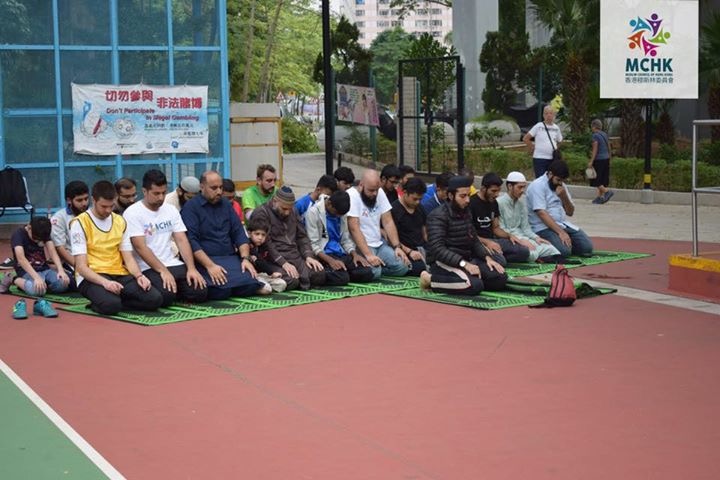 19-year-old Umair, captaining Yemen Yellers, the youngest team said about the tournament:
"Me and my team had lots of fun and want to thank MCHK for organising such an event. I would love to be part of future such sports events."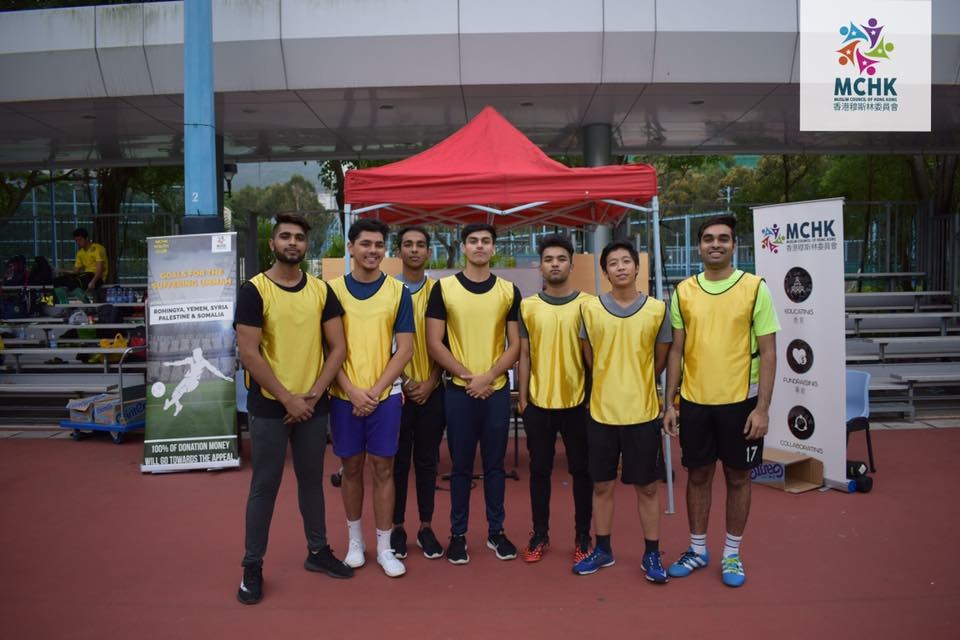 Another captain, Ali Farooqi of Syria Scorers which was representing Hong Kong Univeristy's Muslim Students Association wanted more such events too: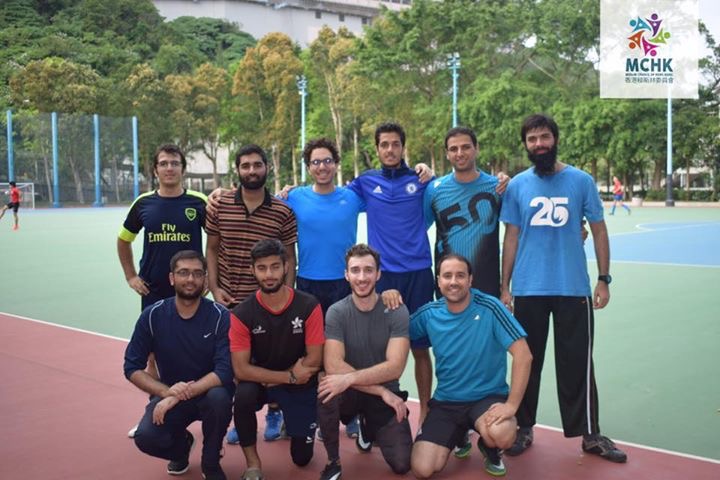 "I'd like to congratulate you all on success of this event. Our main purpose was Alhumdullilah fulfilled. Please do organize such events regularly!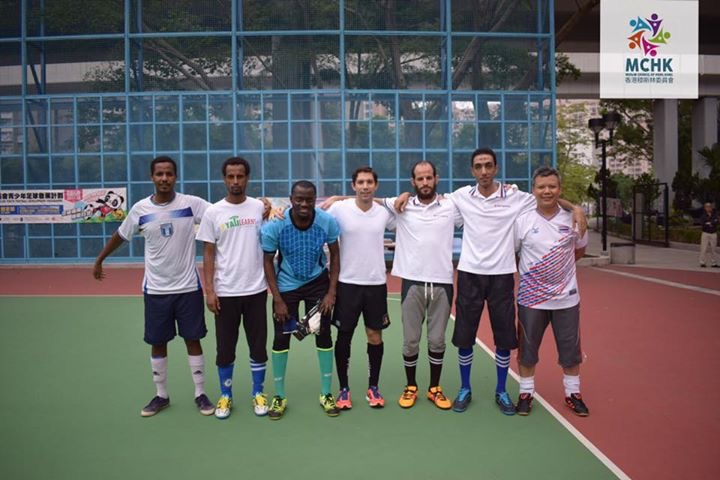 Ghazali, captaining Palestine Powerhouses of Serving Islam Team Hong Kong reviewed the event by stating:
"We were definately surprise of the number of youth who participated. Many of these youth are out there everyday with their friends and we have not seen them before. Thus, this platform had served its purpose in us getting to be around them."
Shehzad of Rohingya Racers, originally from London and also one of the business supporters of the event was impressed with the inaugural tournament:
"MCHK organised the event and did it very well In my opinion considering it was their first time. They took all feedback before and during the tournament and did the best with the experience they had to do what they felt was best for the day.

It was a great feeling to see the young team in yellow play so well and get to the semi final. A highlight for me!"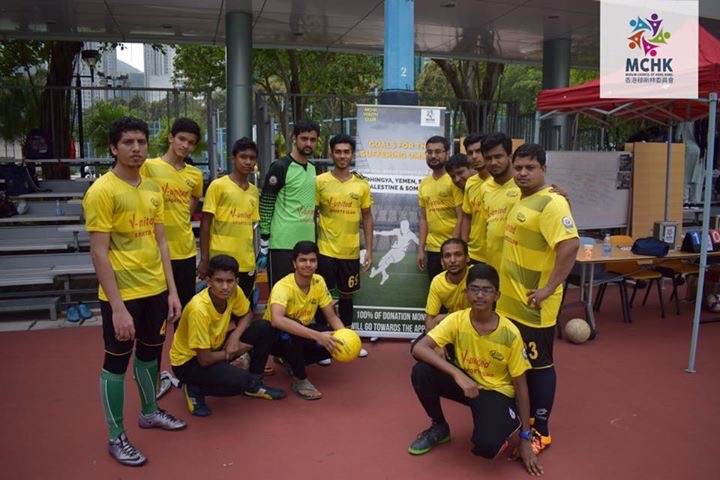 Many more words of praise was given to the organisers while some constructive feedback was also given on how to make such events better in future.
Again, Muslim Council of Hong Kong are grateful to all 12 teams, the 25 organisations, the volunteers, the special guests and every other individual who donated and supported.
The 25 supporting and sponsoring organisations were as follows:
Air 1 Travel | Bismillah Fried Chicken | Discover Islam Hong Kong | Emaan TV | Friends of Palestine Hong Kong | Globenet Exchange | Halal Planet | Hong Kong Muslim University Student Association | HKU Muslim Students' Association | HKUST Muslim Students' Group | Indonesian Muslim Association Hong Kong | Indonesian Muslim Students' Association | Islamic Kasim Tuet Memorial College | Lai & Chaudhry Solicitors LLP | Musfila Filipino Association | Muslim Youth Association | Pakistani Students Association | Pakistan Tehreek–e-Insaf  Hong Kong | Pakistan Women Association HK | R.K. Interpreting Co.Hong Kong | Serving Islam Team HK | UK Money Exchange  | United Muslim Association HK