Hatred towards Islam and labelling it to be violent, barbaric and incompatible with the 21st century has become a norm in many societies.
However, in the midst of all the propegenda towards demonising Islam by the far-rights and xenophobics, those who sincerely read into the religion, they end up embracing the way of life.
Earlier this year in June, a well-known Islamophobe, an ex-EDL member Tommy Robinson appeared live on British TV channel, ITV's Good Morning Britain show with a copy of the Qur'an in the English language claiming the book preaches violence and terrorism.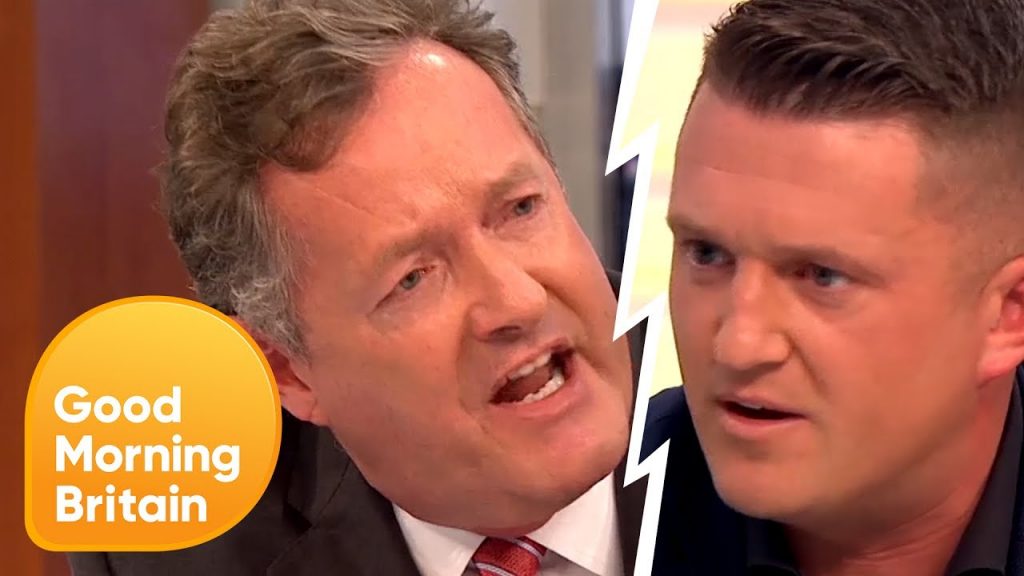 Piers Morgan, the show host blasted Tommy Robinson calling him 'a bigoted lunatic', to which Tommy replied 'have you even read this book, read the Quran and you will find out.'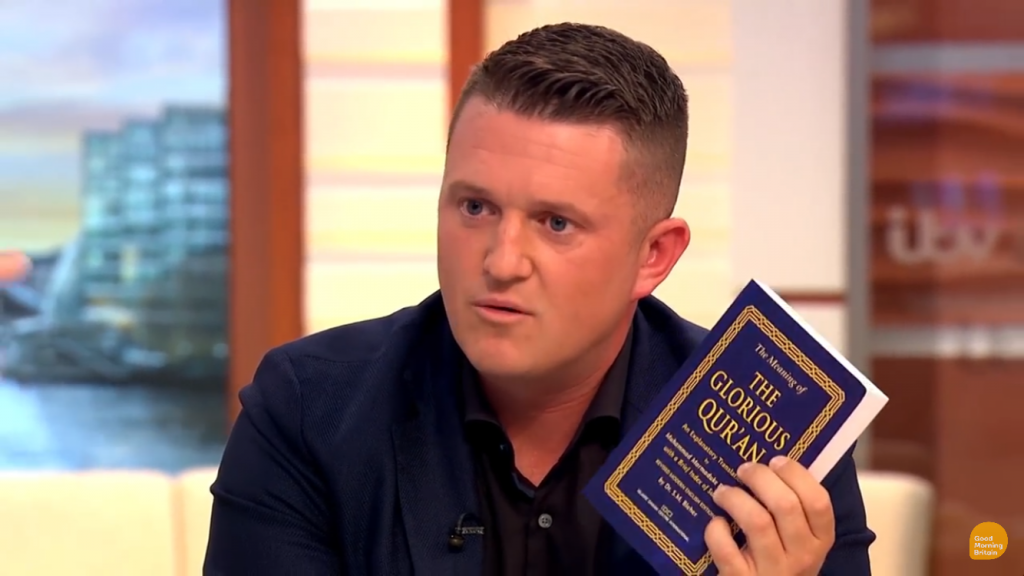 As it has happened many a time, people did read the Islamic sacred book of God Almighty and one of them was 36-year-old Christos Onassis, a Greek Christian who posted a series of tweets stunningly revealing how he was guided to Islam through Tommy's show and is now called Abdul Bari Onassis: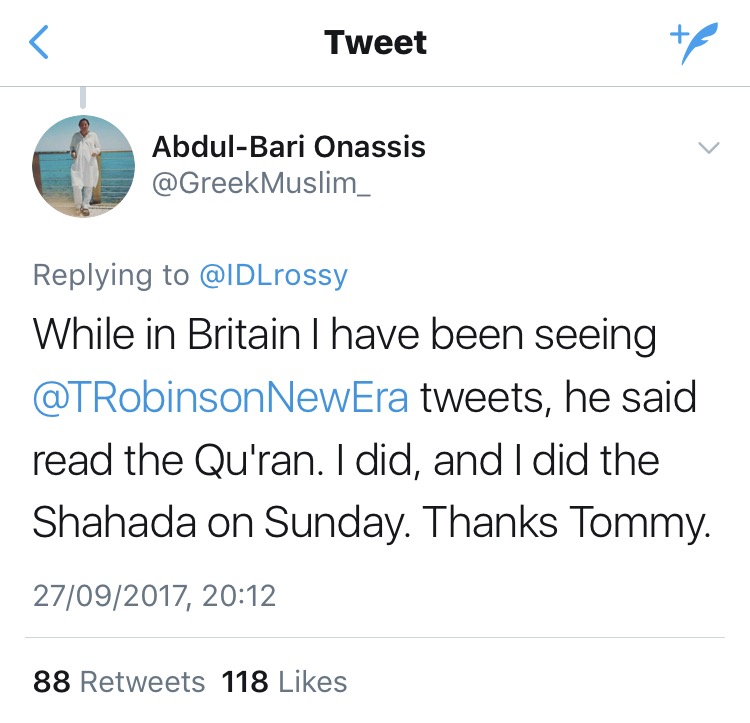 He then tweets about how he has actually read the exact same translation that Tommy had brought with him to the show and it's what guided him to become a Muslim: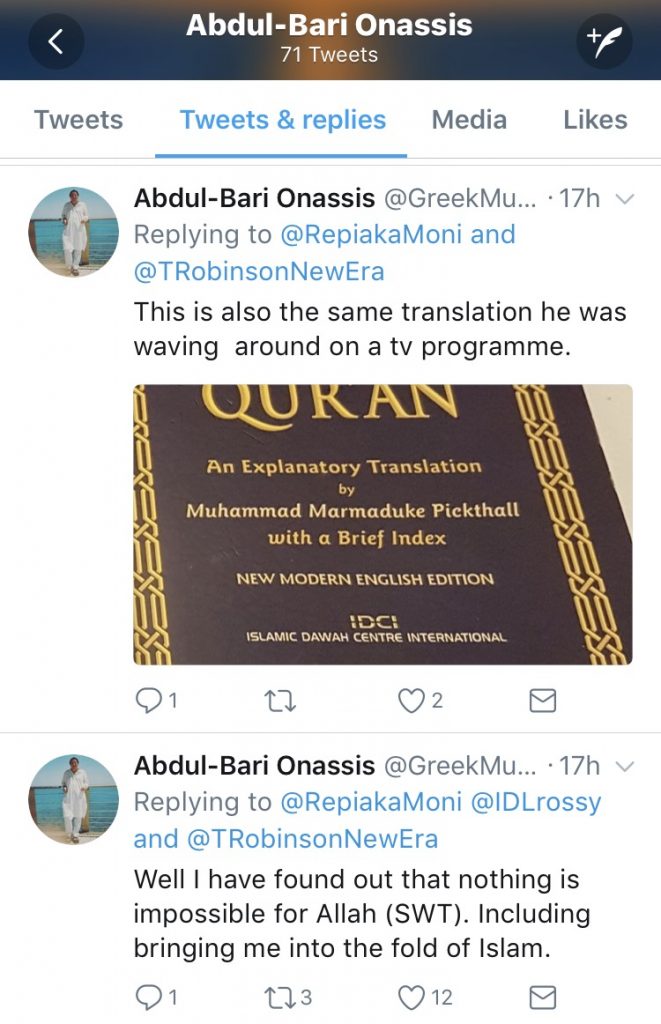 When Muslim Council of Hong Kong got in touch with Abdul Bari to find out more about his journey to Islam and his future plans, here's what he said:
1) What made you become a Muslim?
"An Islamaphobic person was on British TV saying read this Qur'an, it makes people kill. I read it, and found it was the truth.
God perfected his religion through the Qur'an. So I became a Muslim."
2) What was your life before Islam?
"Before me coming to Islam, I was a Christian. Us Greeks are manly Christians. We like good food, the odd drink and music.
Obviously for me now, no more beer, raki & music."
3) What's your plans for the future?
"I plan to try and learn as much about Islam as possible."
4) Any advice for non-Muslims or Islamophobes reading this?
"My message to Islamophobes is 'Life is to short to be full of hate. Islam will be around a lot longer after we all long gone.
Non-Muslims I say read the Qur'an and have an open mind."
All praise and thanks belong to Allah how He continues to guide people to His faith despite the continous efforts of those who wish to extinguish it. And thus, Allah says in the Qur'an 61:8:
"They want to extinguish the light of Allah with their mouths, but Allah will perfect His light, although the disbelievers dislike it."
May Allah keep him steadfast and enlighten the hearts of others in a similar fashion.