The blue dream is alive. The French football team are in the finals of World Cup 2018. Fiery Belgium were defeated but they gained bronze medals by overcoming England.
The 1998 champions are staring at another trophy. One more win and Russia stands conquered, with Muslims in the midst.
Yes, there is a host of Muslim players in the French squad, who have contributed to France's success, highlighting these players is to show the impact Muslims can have on different fields of life as well as positive immigration integration.
Throughout the tournament, many Muslim players have played and been successful, here is a list of players who are playing for France in FIFA World Cup 2018.
Paul Pogba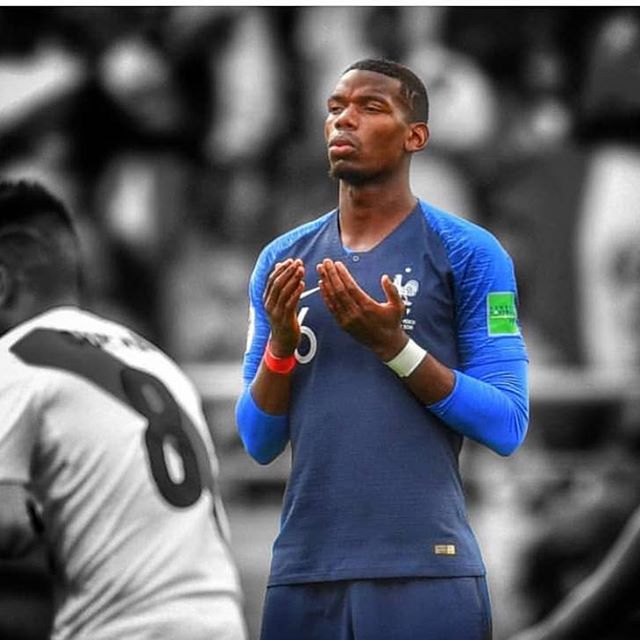 Coming into the tournament after completing Umrah and finishing a decent season with Manchester United, Pogba has played pretty maturely in Russia and has been a vital cog in the French team.
He carries his Islamic faith on his shoulders and is never afraid of letting the public know by posting pictures and statements around Islamic sentiments.
In 2012, Pogba joined Italian side Juventus to win four consecutive Serie A titles, as well as two Coppa Italia and two Supercoppa Italiana titles. He received the Golden Boy award in 2013 and Bravo Award in 2014.
In 2016, Pogba was named to the 2015 UEFA Team of the Year as well as the 2015 FIFA FIFPro World XI, after helping Juventus to the 2015 UEFA Champions League Final.
Ousmane Dembele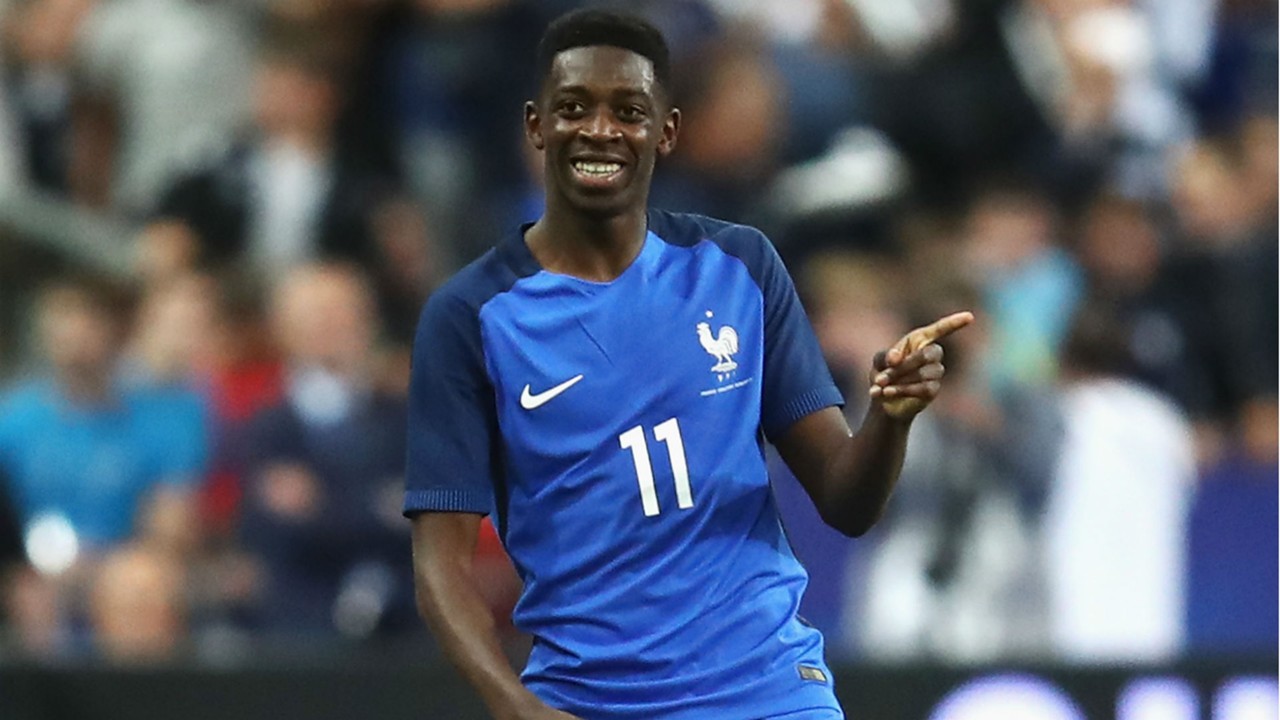 A 21-year-old forward for Spanish club Barcelona and the France national team. Dembele hails from Mali, Mauritania and Senegal. He won the German Cup DFB-Pokal with Borussia Dortmund in 2016-17 in addition to La Liga 2017–18 and Copa del Rey 2017–18 with Barcelona.
Furthermore, he was named the UNFP Ligue 1 Young Player of the Year 2015–16, UEFA Champions League Breakthrough XI: 2016, Bundesliga Rookie of the Season 2016–17, and Man of the match in 2017 DFB Pokal Final. That's in addition to being named in the Bundesliga Team of the Season 2016–17.
World Cup: Each time a Muslim player scores a goal, a Hong Kong Muslim organisation will donate 100 meals to poor children worldwide
N'Golo Kante
A Malian born central midfielder plays for the English club Chelsea.
He's another one like Paul Pogba who was noticed performing Umrah in 2017.
In 2015, he joined Leicester City to win the club's first ever Premier League title. The following year, he joined Chelsea winning the league again in his first season. He also won the PFA Player, Player of the Year and FWA Footballer of the Year and became the first outfield player to win back-to-back English league titles with different clubs.
Adil Rami
A Moroccan-born central defender, with French nationality, Adil plays for the French club Marseille. He won the 'Ligue 1' in 2010-11 and Coupe de France 2010-11 with Lille. Moreover, he achieved the UEFA Europa League trophy with Sevilla in 2015–16 and made it to the UEFA Europa League Squad of the Season for the same season.
Djibril Sidibe
A 24-year old defender, and originally Senegalese. He plays for AS Monaco club and the French national team. He won 'Ligue 1' in 2016-17 with Monaco and was named the UNFP Ligue 1 Team of the Year in the same season.
Benjamin Mendy
Also hailing from Senegal, Mendy is a skillful footballer who plays as a left back for Premier League club, Manchester City and the France national team.
He was noticed reading the Quran once on a flight.
He won Ligue 1 with Monaco before moving to England on a then world-record transfer fee for a defender.
Nabil Fekir
He is originally from Algeria, and features as attacking midfielder and forward for the French club Lyon and the French national team.
He was named Ligue 1 Young Player of the Year in 2014-15.
Fekir was also named the UNFP Ligue 1 Team of the Year in both 2014–15 and 2017–18 as well as the UNFP Ligue 1 Player of the Month in October 2017.
As with any field, we pray the best for our Muslim brothers to be able to give their best.