A Chinese airline has displayed "Palestinian Territories" instead of "Israel" on its in-flight multimedia system. Israeli passengers flying from Beijing to Tel Aviv on Hainan Airlines discovered that the word "Israel" was nowhere to be seen on the map.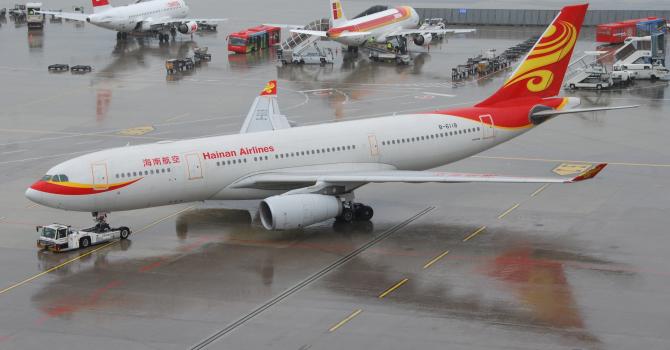 The screens, which were photographed on the flight which landed on Tuesday at Ben Gurion Airport, show Syria, Cyprus and Lebanon clearly. However, only Tel Aviv and Jerusalem appear on the map; Israel has been omitted.
"We thank you for contacting us and turning our attention to this regrettable technical mistake," Hainan Airlines said in response to complaints by passengers. Sadly, they said:
"The airline is working to fix the maps as soon as possible along with the external software supplier."
The incident marks the third time in the past few months that an airline has shown that it is sending its passengers to "Palestine" while ignoring Israel.
In late August, several Israeli passengers refused to board an Air Serbia flight from Belgrade to Tel Aviv after it was announced that the destination was "Palestine". At the time, an Air Serbia representative explained to the passengers that "the flight is to Tel Aviv, not to Israel."
Source: Middle East Monitor