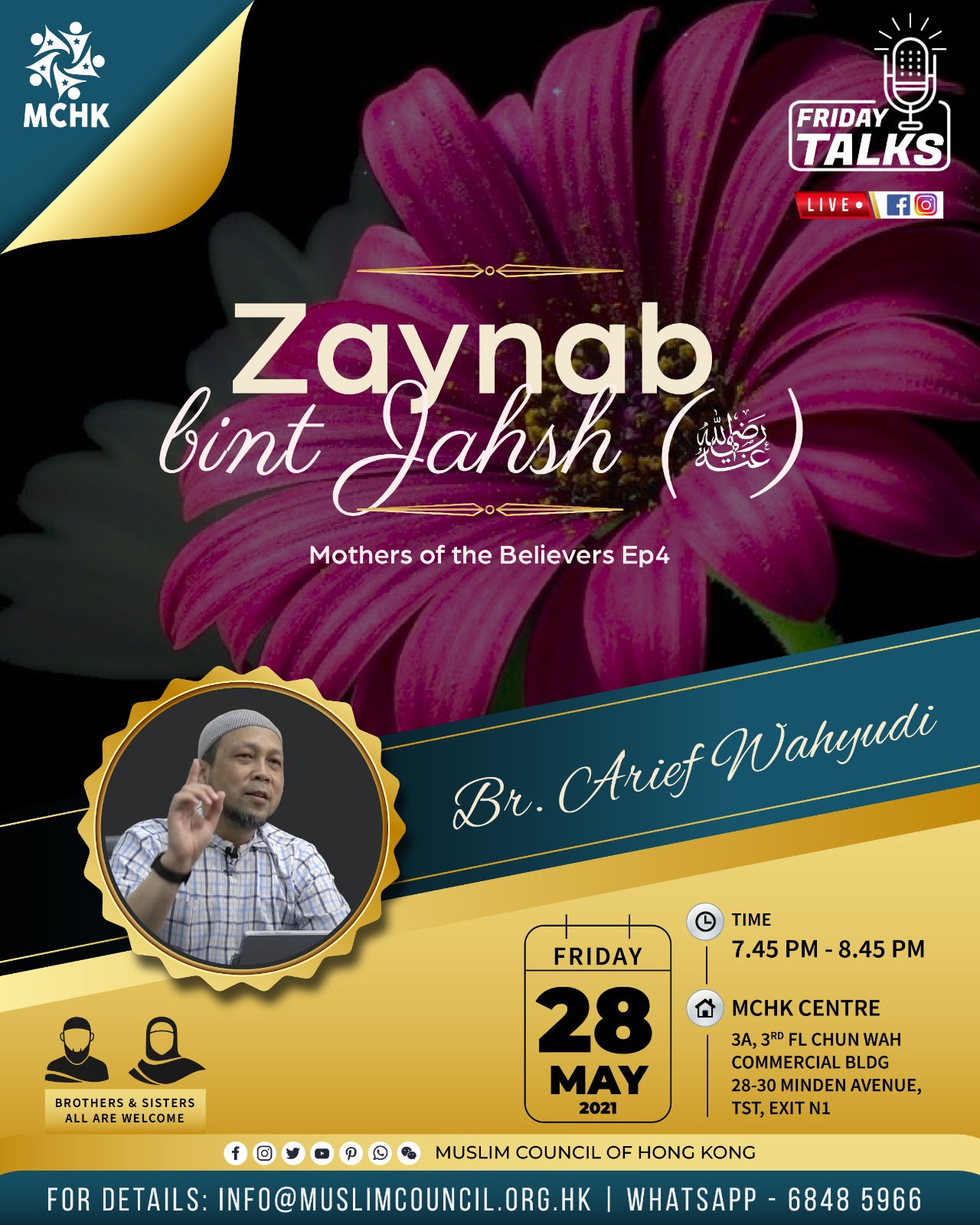 💭 Imagine you lived many years of your life and you didn't know much about your biological mothers, how would that make you feel?
💐 Now, how about the blessed women whom Allah has declared to be the mothers of the believers (ra), the wives of the beloved Prophet Muhammad (peace be upon him), how much do we really know about them?
🕋 Allah said: ❝The Prophet (ﷺ) has a stronger affinity to the believers than they do themselves. And his wives are their mothers.❞ [Quran 33:6]
🗂 This is the 4th episode and it's going to be on another Zaynab (ra), this time the wife of Prophet ﷺ who was described by Aishah (ra) as her equal in seeking Allah's pleasure, a divorcee and someone the Prophet ﷺ had an affection for which led to the marriage.
👤 Brother Arief Wahyudi is a passionate and charismatic speaker who has been a seeker of knowledge for years and delivering lectures and talks esepcially to his community.