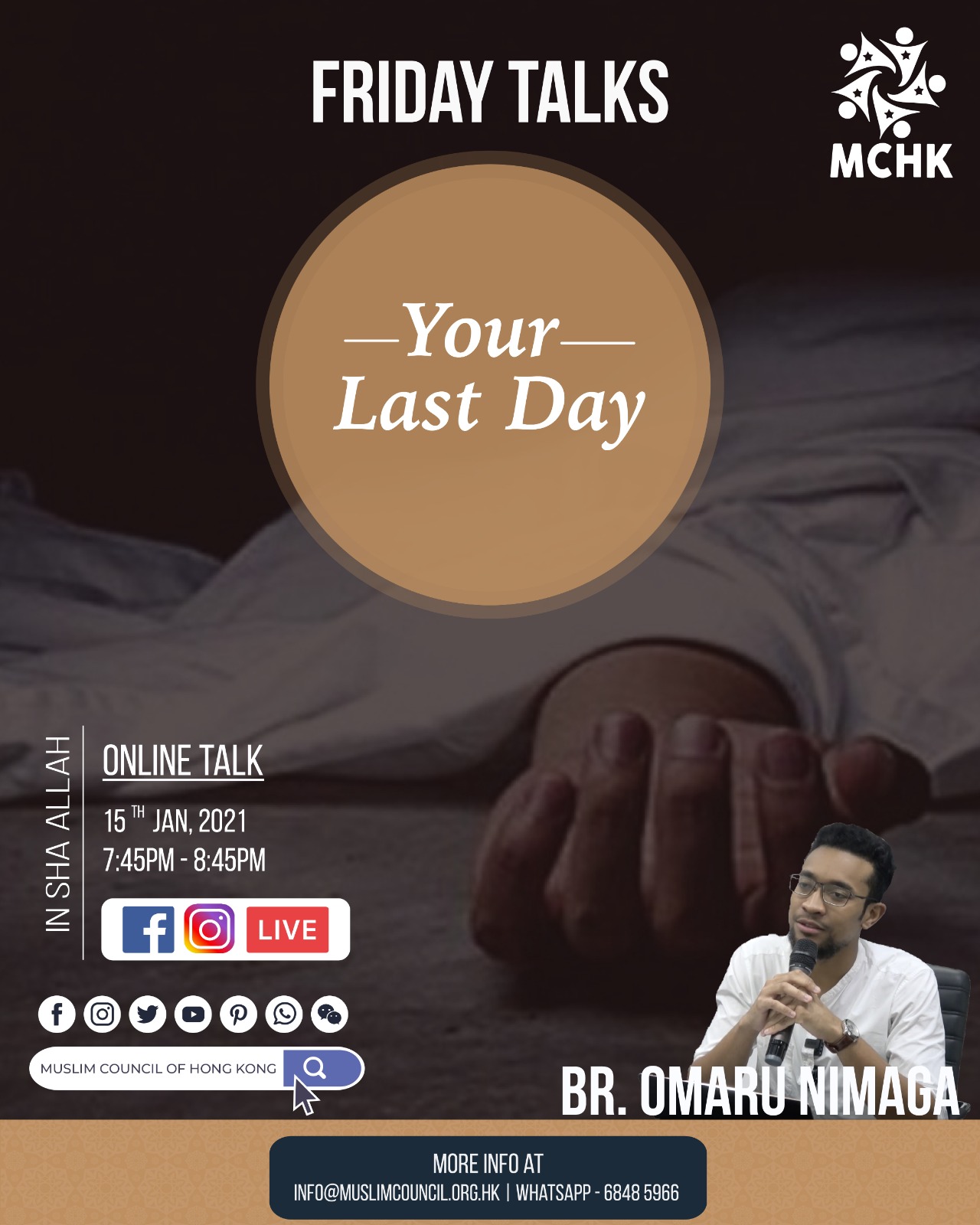 Your Last Day • Omaru Nimaga
💭 How often do we think of the day when we will be breathing our last? How ready are we meet Allah? Yes, we don't want to think of that day, but what does Allah and the Prophet ﷺ tell us on it?
🕋 Allah said:
❝When their specified time arrives, they cannot delay it for a single hour nor can they bring it forward.❞ (Quran 16:61)
👤 Brother Omaru Nimaga is a young, knowledge seeking and humble brother who is a University of Hong Kong graduate, and shows eagerness to help especially the youth and the revert Muslims.