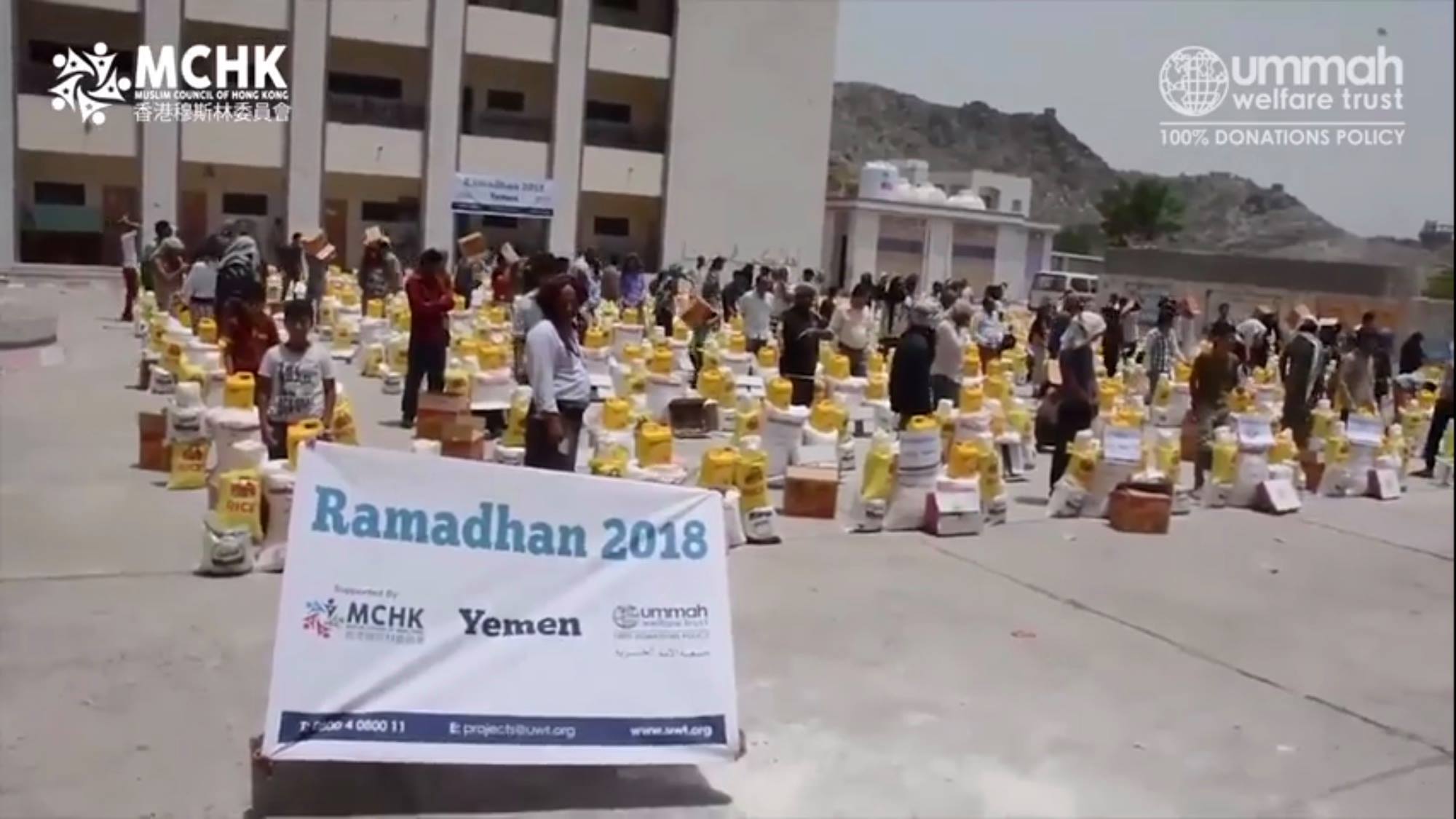 Yemen Ramadan Distribution 2018
🇾🇪 #Yemen continues to suffer from the war crisis. It is the poorest country in the Arab world and almost half of the population is food insecure and lacks access to clean water.

🌟 Alhumdulilah over the blessed month of #Ramadan, this year again, Muslim Council of Hong Kong managed to raise more than HK$50,000 which was sent directly to our charity partners UmmahWelfare Trust. 

🍚 They used the money to buy and distribute emergency food items such as rice bags, oil and other food packs. The distribution was done in a systematic manner with children, women and elderly all being part of the beneficiaries. 

☺️ The people were clearly grateful for this aid and it brings great joy to the heart that we have been able to provide whatever little help to our brothers and sisters across the world.
🤲

 JazakAllahum Khayr to all who donated and may Allah bring ease to the suffering Ummah worldwide.