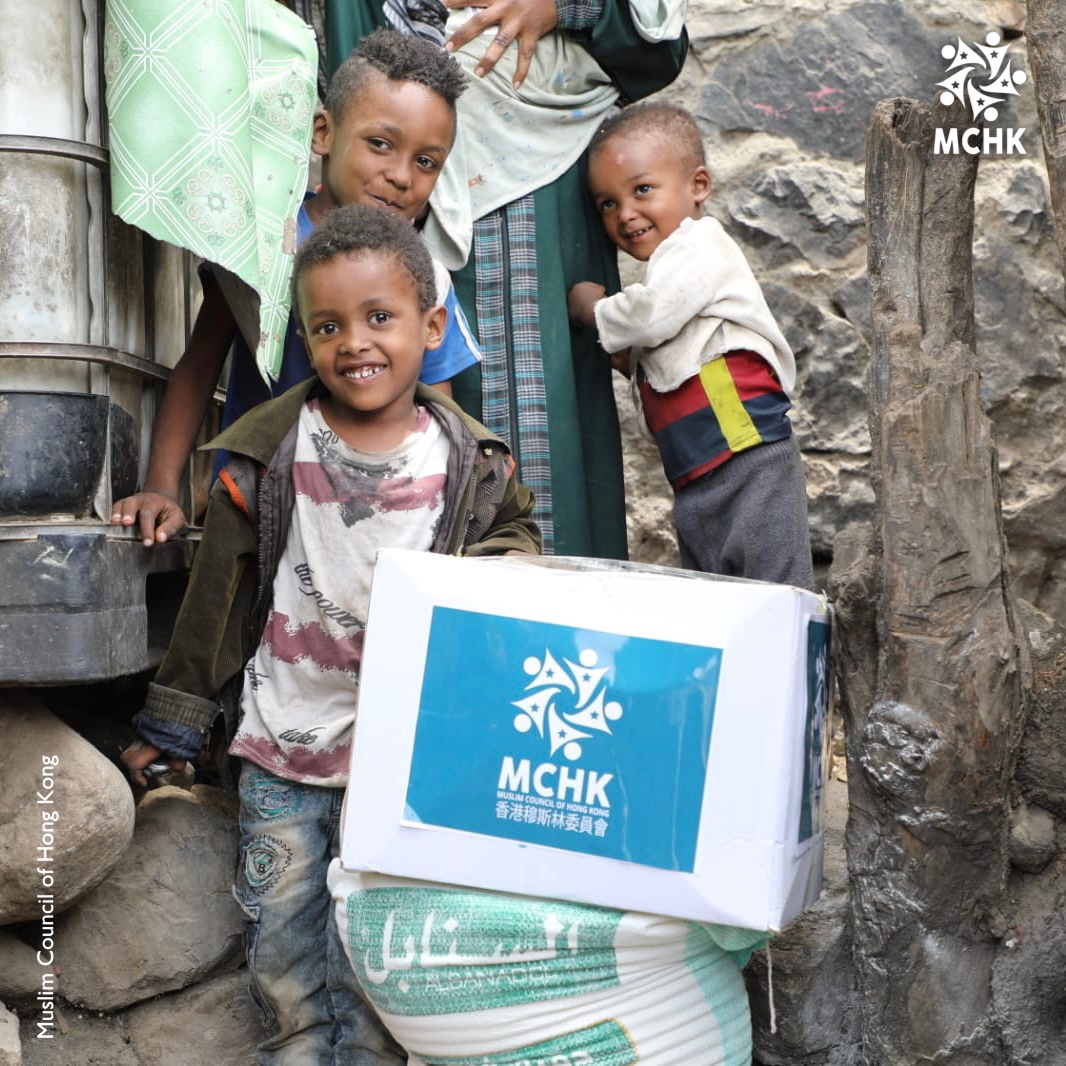 YEMEN EMERGENCY APPEAL 2020 UPDATE
🥰 Since July, we have been fundraising to help the blessed people of Yemen with your generous help, these are a few pictures from August to see for yourselves the impact it's created Alhumdulilah.
💰 Donate - bit.ly/MCHKYemen2020
🇾🇪 It's being labelled as the worst humantarian crisis. The blessed people of Yemen have suffered for a very long time due to war, famines and poverty. Have we supported them enough? By Allah, there can never be enough.
🕋 Prophet Muhammad (peace be upon him) said:
❝O Allah, bless for us our Shaam; O Allah, bless for us our Yemen.❞ [Sahih Bukhari 7094]
🤝 Muslim Council of Hong Kong will continue to support One Ummah, a registered charity organisation, who has people inside Yemen providing essential aid for many years. Alhumdulilah nearly HK$205,000 has been donated so far to this appeal.
💸 Your donations will help us to continue providing food, medical and shelter support to the people, especially the children, the elderly and the vulnerable in the society.
🕋 Prophet Muhammad (peace be upon him) said:
❝Whoever relieves a Muslim of some worldly distress, Allah will relieve him of some of the distress of the Day of Resurrection❞ [Sunan Ibn Majah 225 Sahih]
💰 You can donate by:
✔️ Direct - bit.ly/MCHKYemen2020
✔️ PayPal - paypal.me/mchk
✔️ Bank, PayMe, FPS, WeChat & AliPay Transfer - WhatsApp (+852) 68485966 for more details
📲 For all bank/PayPal donations, please confirm your donation by sending a WhatsApp message to brother Adeel Malik on (+852) 68485966. And please note there's a 5% charge on all PayPal transactions.
🤲 May Allah reward everyone who contributes to this project and every other similar project and may He grant ease to those who are in need worldwide.
🔹100% DONATION POLICY
🔹ZAKAT & SADAQA APPLICABLE