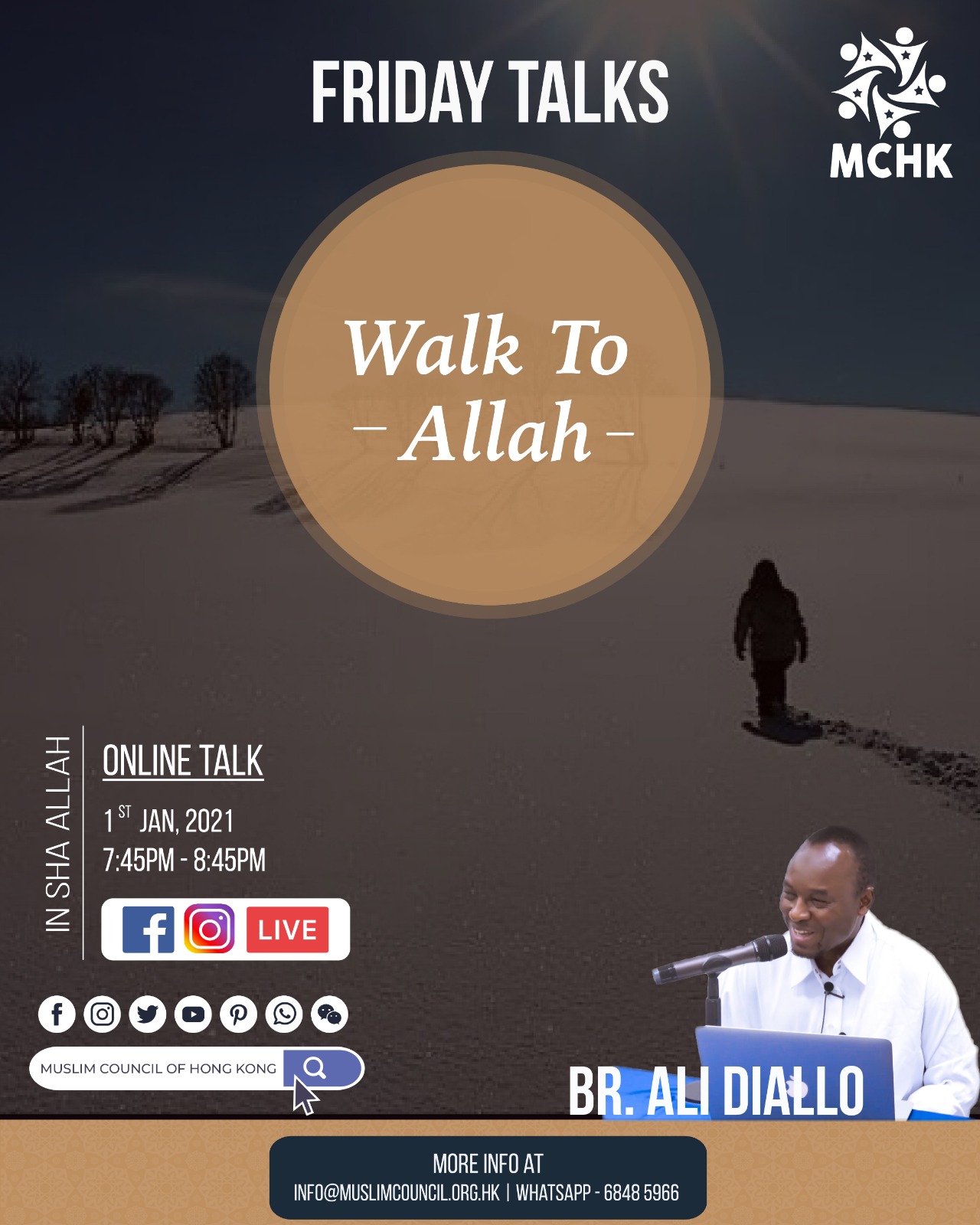 From 19:45 until 20:45
Walk To Allah • Ali Diallo
📋 People will be making new plans which will mostly revolve around the dunya matters.
☝️ What about our plans on returning to Allah's obedience before we truly return to Him, no matter what state of life we are in...
👤 Br. Ali Diallo is the president of Hong Kong's African community council. He's a zealous brother who is constantly hungry to seek beneficial knowledge and to spread it.
🕋 Allah said: ❝... Whoever comes to me walking, I will come to him running...❞ (Hadith Qudsi, Sahih Muslim 2687)