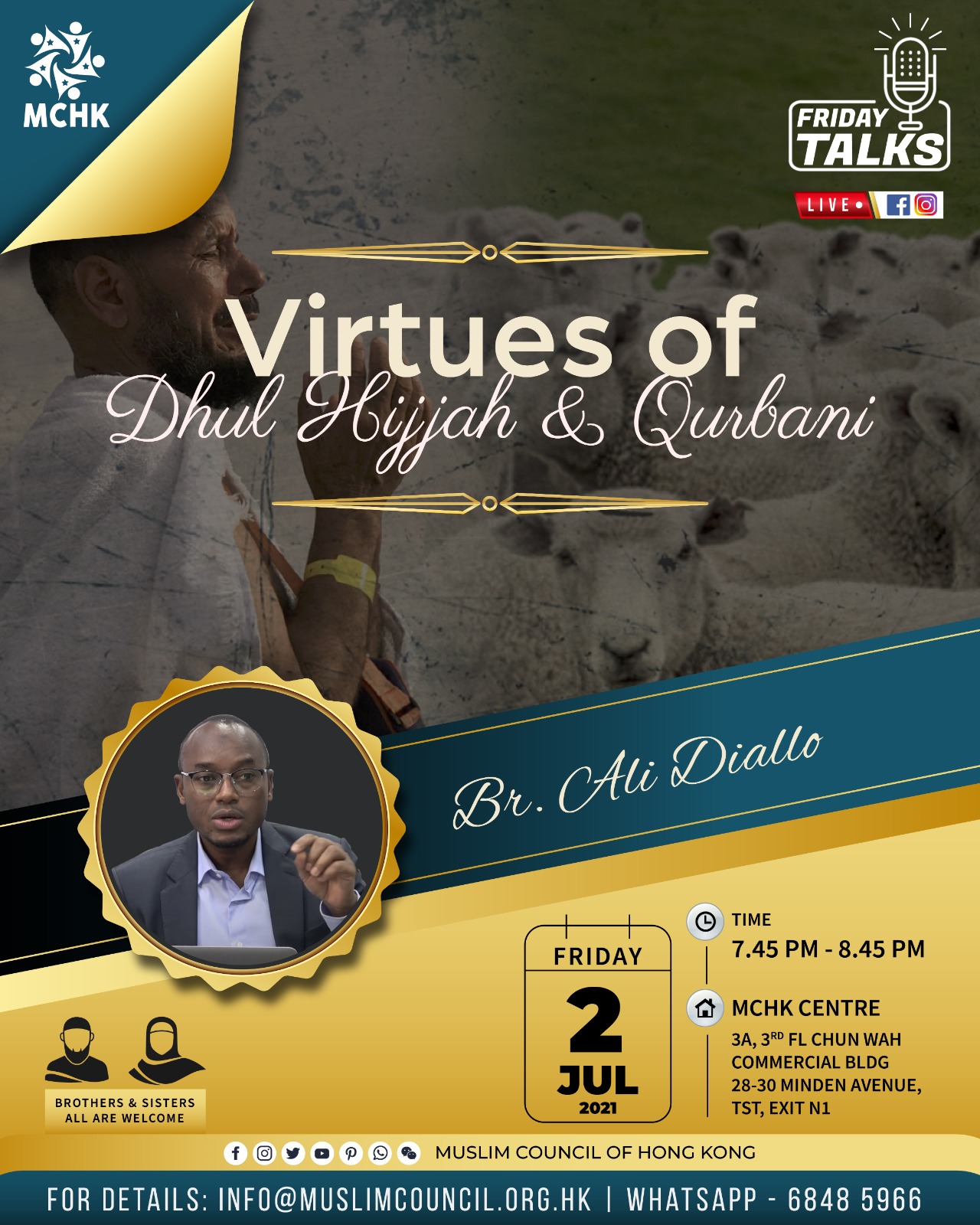 🌟 It's almost 10 days away, it's the last month of the Islamic month and yet in it Allah has placed the best 10 days, one of the pillars of Islam and the chance to reap plenty of rewards.
🤝 Muslim Council of Hong Kong humbly invites you all, men and women, Muslims and non-Muslims, to attend this informative talk in person or by watching the live stream on our Facebook & Instagram pages in shā Allāh.
🕋 Ibn Hajar (rh) said: ❝It appears that the preference of these days is due to the gathering of the main acts of worship in Dhul-Hijjah which are praying, fasting, giving charity and pilgrimage which are restricted to these days.❞ (Fath al-Bary)
👤 Br. Ali Diallo is the president of Hong Kong's African community council. He's a zealous brother who is constantly hungry to seek beneficial knowledge and to spread it.
✋ So make sure you attend this talk to be part of this gathering of knowledge and remembrance of Allah which is the best of gatherings.