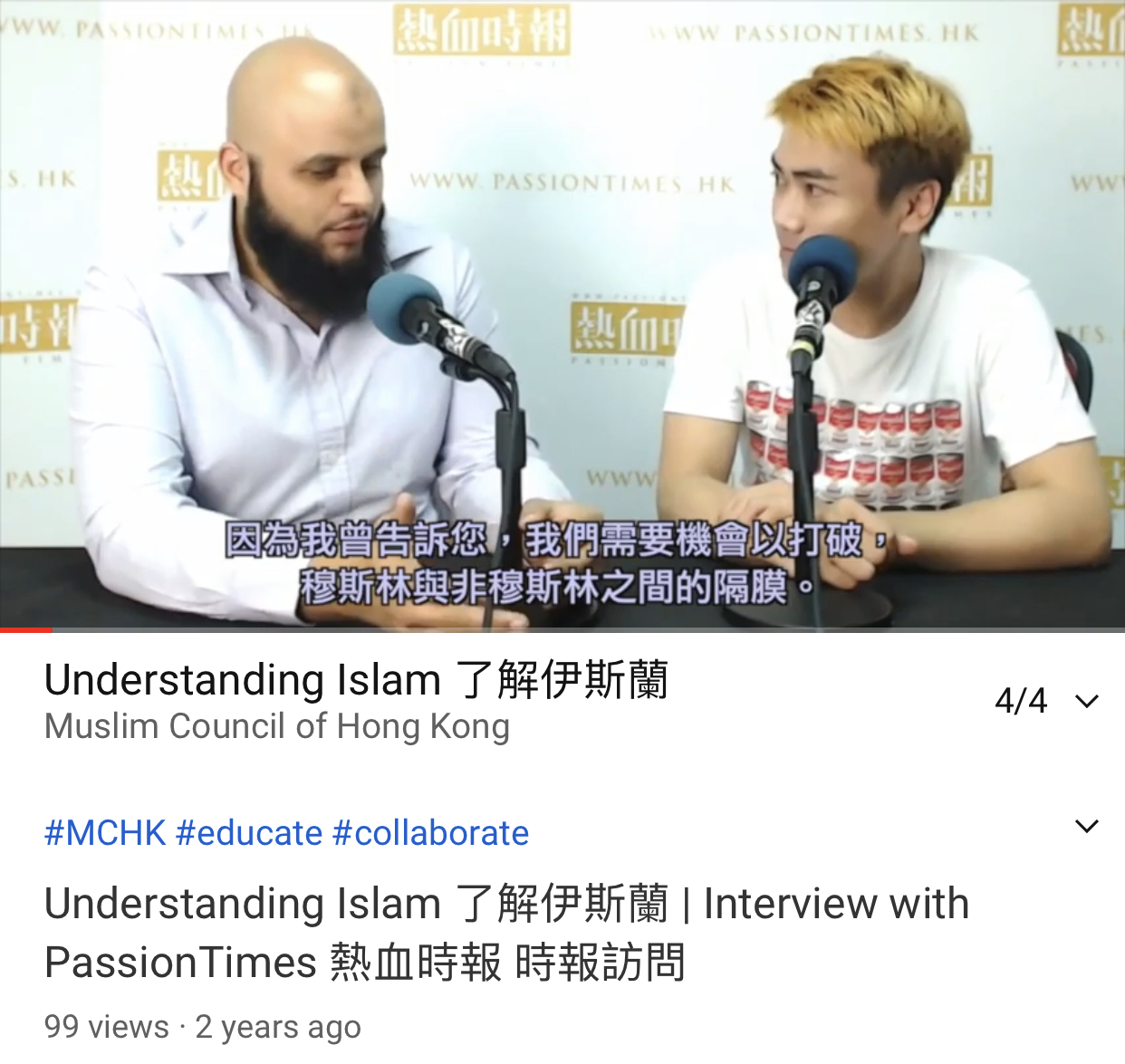 Understanding Islam 了解伊斯蘭教
Understanding Islam 了解伊斯蘭 | Interview with PassionTimes 熱血時報 時報訪問 
香港穆斯林委員會的創辦人 Adeel Malik 接受熱血時報的報導員奇奧訪問,談及伊斯蘭信仰和弄明白某些對於伊斯蘭的誤解。
Muslim Council of Hong Kong's founder Adeel Malik was invited for an exclusive interview by Passion Times presenter Kiyo Fung in 2016 to talk about the Islamic faith and clearing certain misconceptions about Islam.
被賜予這個平台,通過一個非穆斯林的渠道,是一種恩典。我們感謝他們,並祈求他們被引導踏上正道。
It was a blessing for us to be able to given this stage by a Non-Muslim channel. we thank them and pray for them to be guided on the right path.
我們,MCHK(香港穆斯林委員會)一直在尋找如此的機會,去教育大眾,與任何能夠合作的機構合作,並把伊斯蘭的訊息,帶給中國人的大眾與及世界各地。
We, at #MCHK​ are always looking for such opportunities to #educate​ the masses, #collaborate​ with whosoever can and bring the message of Islam to the Chinese public as well as intentionally.
請與你的非穆斯林家人和朋友分享這視頻,特別是那些在中國人社區之中的人。
Please share this with your Non-Muslims family and friends, especially those in the Chinese community.
反思 | 標記 | 發言 | 分享
REFLECT | TAG | COMMENT | SHARE