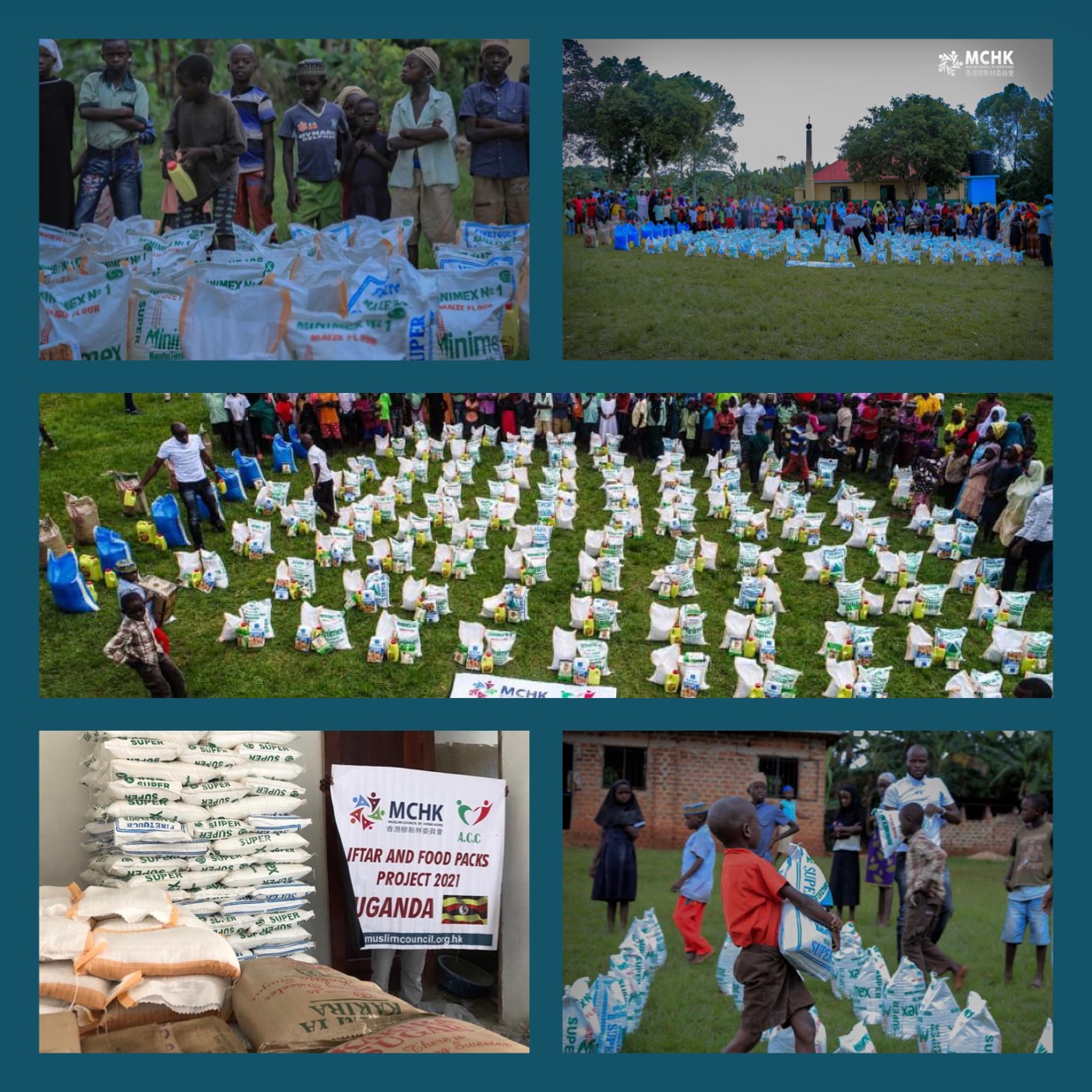 💞 Alhumdulilah more than HK$124,000 has been raised so far, HK$31,000 to go in shā Allāh, these pictures showing the result of the donations by the mercy of Allah.
📥 Donate - http://bit.ly/MCHKRamadanUganda2021
🥰 We are blessed to support more than 190 Quran students this Ramadan for their fasts in shā Allāh.
🤝 Muslim Council of Hong Kong are once again partnering with their Uganda charity partner, Amikab Community Centre to help Markaz Kissasi Quran Memorization Centre and Markaz Ibn Masoud in sha Allah.
✊ Alhumdulilah this will be the 6th year we will be supporting these students for Ramadan.
🌟 A fantastic opportunity for us to gain multiple rewards since your donations will help these students to:
✔ continue with their Qur'an memorisations,
✔ keep and open fasts and even others who may attend for Suhoor & Iftar,
✔ grant them the strength to stay focused in their study and
✔ be in the company where the remembrance of Allah is being done.
🥘 SUHOOR & IFTAR PROJECT FOR RAMADAN
US$4.5 = HK$35 = 1 person for 1 day
US$135 = HK$1,050 = 1 person for full month
US$225 = HK$1,750 = 50 people for 1 day
US$675 = HK$5,250 = 150 people for 1 day
🕋 Prophet Muhammad (peace be upon him) having said for those who help others who fast:
❝Whoever feeds a person who is breaking his fast will earn the same reward as him without anything being lessened from the reward of the fasting person.❞
[Sunan At-Tirmidhi 807]
🤲 May Allah reward everyone who contributes to this project and every other similar project and may He grant ease to those who wishes to keep fasts.
📥 You can donate by:
✔️ Direct - http://bit.ly/MCHKRamadanUganda2021
✔️ PayPal - paypal.me/mchk
✔️ Bank, FPS, PayMe, WeChat & Alipay Transfer - WhatsApp (+852) 68485966 for more details
💢 For all bank/PayPal donations, please confirm your donation by sending a WhatsApp message to brother Adeel Malik on (+852) 68485966. And please note there's a 5% charge on all PayPal transactions.
🔹 100% DONATION POLICY
🔹 ZAKAT & SADAQA APPLICABLE