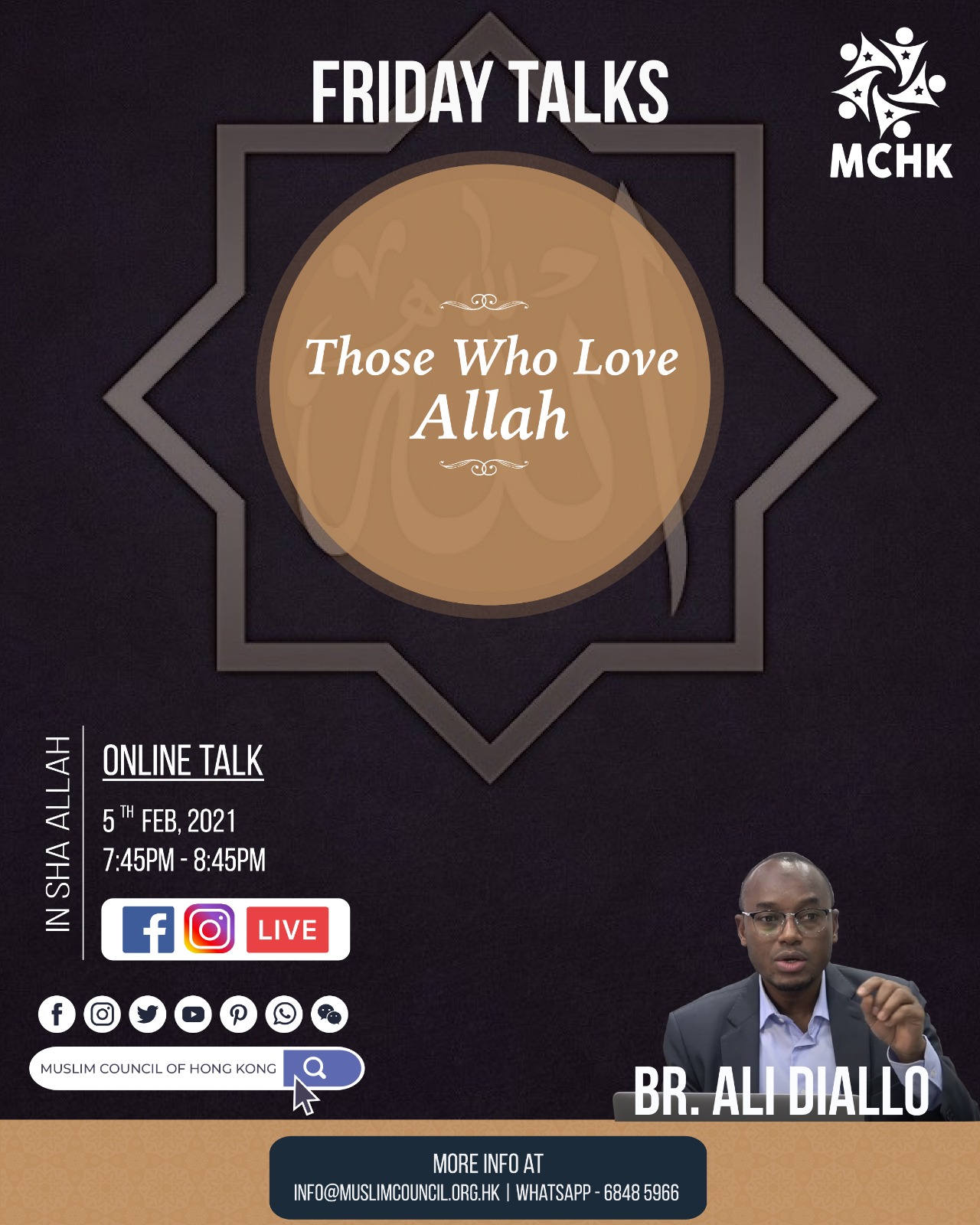 From 19:45 until 20:45
Those Who Love Allah • Ali Diallo
♥️ As Muslims, we all claim we love Allah, but saying is one thing and proving it is another. So who are those people who truly love Allah, what are their qualities?
🤝 Muslim Council of Hong Kong humbly invites you all, men and women, Muslims and non-Muslims, to attend this informative talk by watching the live stream on our Facebook, Instagram and Twitter pages in shā Allāh.
👤 Br. Ali Diallo is the president of Hong Kong's African community council. He's a zealous brother who is constantly hungry to seek beneficial knowledge and to spread it.
🕋 Prophet Muhammad (peace be upon him) said: ❝One who attains the following three things will taste the sweetness of faith: To make Allah and His Messenger more beloved to himself than anything else...❞ (Bukhari & Muslim)