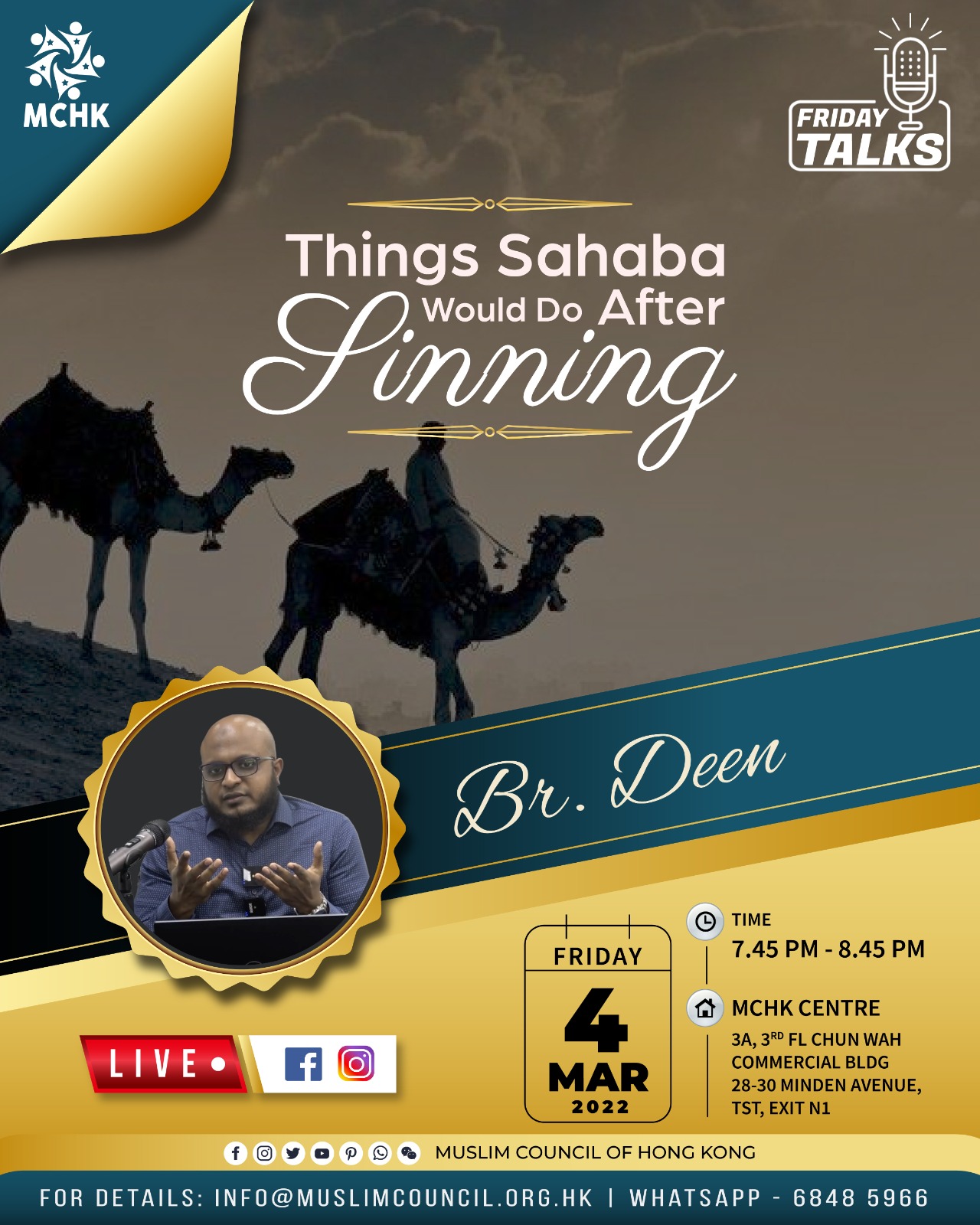 😞 No matter who we are, what level of faith we have, we all slip up and do things that we aren't meant, but the main point is what we do after the sin? Well, let's find out what the best companions did.
🗣 Muslim Council of Hong Kong wholeheartedly invites you all, men and women, Muslims and non-Muslims, to watch this emaan boosting talk in shā Allāh.
🕋 Here's one verse that hits the nail as Allāh, The Most Merciful says:
❝O My slaves who have transgressed against themselves (by committing evil deeds and sins)! Despair not of the Mercy of Allah: verily, Allah forgives all sins. Truly He is Oft-Forgiving, Most Merciful.❞ [Quran 39:53]
✋ So make sure you attend this talk in online to be part of this gathering of knowledge and remembrance of Allah which is the best of gatherings.