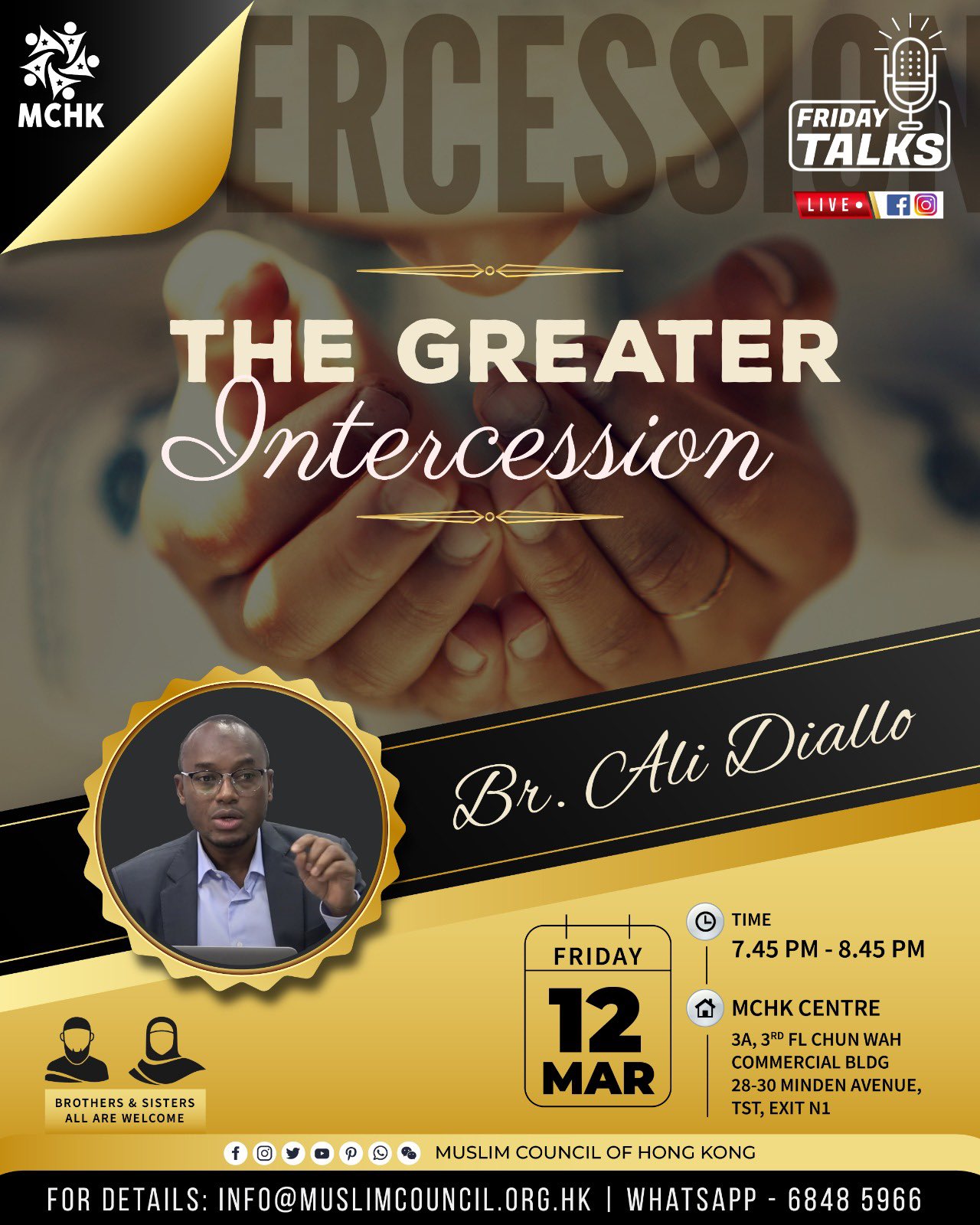 The Greater #Intercession • Ali Diallo
🛡 On the Day which will come upon all mankind and when Allah will allow intercessions to happen, what will be the greatest intercessions for the Muslims - this talk will enlighten on it with relation to a long but powerful Hadith.
👤 Br. Ali Diallo is the president of Hong Kong's African community council. He's a zealous brother who is constantly hungry to seek beneficial knowledge and to spread it.
🕋 Allah says: ❝That Day, no intercession will benefit except [that of] one to whom the Most Merciful has given permission and has accepted his word. ❞ (Quran 26:100)