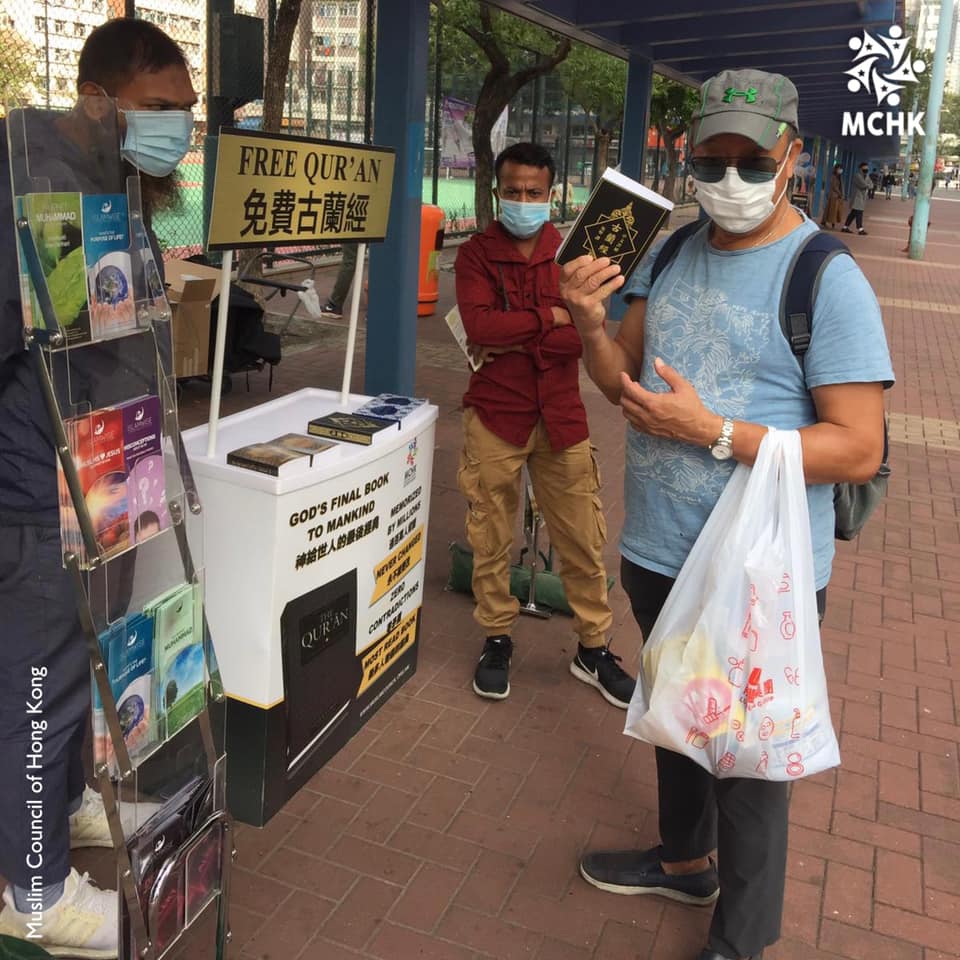 From 14:00 until 18:00
Talking About Dawah In Jannah • Hong Kong Street Dawah • 28-11-2020 & 29-11-2020
💪 Last Saturday and Sunday, Allah once again honoured us to spread His unmatchable message to the masses on the streets in Hong Kong.
🌟 The highlight of the days was having a Chinese Christian man come to the stall wanting to know about who Jesus is in Islam.
📖 He took a copy of the Quran and we asked him to read Surah Maryam (chapter 19) especially. May Allah guide him.
🤝 Alhumdulilah 10 brothers at 3 different locations in Tsim Sha Tsui, Kwai Fung and Yuen Long put in their efforts for the sake of Allah. At one point, we talked about how we will recollect this act of dawah when we are in Jannah in shā Allāh!
📚 By the mercy of Allah, we managed to give out more than 20 translated copies of the Quran alongside other materials in Chinese, English and Tagalog translations to local Hong Kong, mainland Chinese and other ethnic people including non-Muslims and Muslims.
✊ We continue to do Street Dawah every Saturday, being supported by various Islamic organisations and individuals locally and internationally. Alhumdulilah for all the support we are getting for this precious work. Join us next time! Please!
🤲 May Allah guide all those who got the message from us, accept our little sincere efforts and continue to use us for His work while keeping us sincere, humble and grateful.
—————
Muslim Council of Hong Kong
Educating Fundraising Collaborating
www.muslimcouncil.org.hk
info@muslimcouncil.org.hk
WhatsApp: (+852) 6848 5966