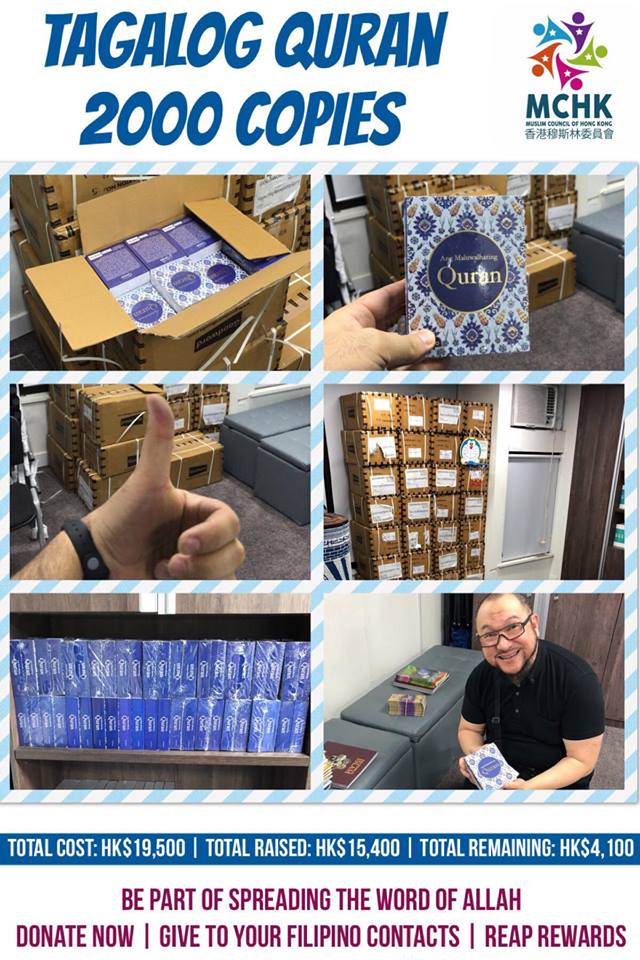 Muslim Council of Hong Kong
☝️
 Allahu Akbar! Total amount raised. 
😁
 By Allah, we are super happy for having this becoming a reality.




📖

 Free copy of Quran in English, Chinese and Tagalog - http://muslimcouncil.org.hk/free-quran/



💞

 After Allah's mercy, we would like to yet again thank and are extremely grateful to everybody behind this project, from the people who donated to those who designed to those who put in the physical work and to those who supported us with your duas. Jazak'Allahum Khayr!



✋

 These copies are available to be taken for free for anyone interested. We call everyone in Hong Kong to take these copies for their premises so that they can be distributed to those who want to know the word of Allah.



🤲

 May Allah accept this service for us, continue to make this platform a means of spreading His message and safeguard our intention and acts of goodness.