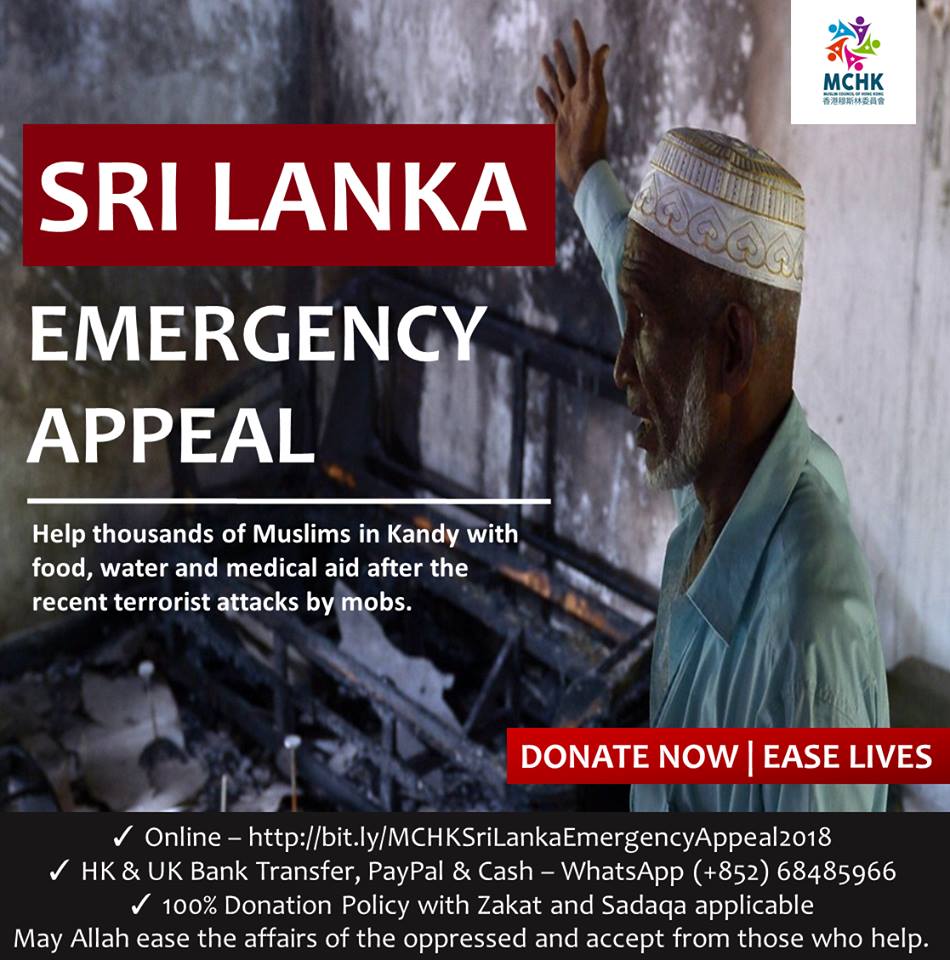 SriLanka Emergency Appeal
Muslim Council of Hong Kong
Alhumdulilah we have managed to raise HK19,000 for our brothers and sisters in Sri Lanka to give them a small helping hand in recovering from the calamity that befell them. 

May Allah accept from all those who donated and protect our Ummah worldwide from the zalimun.
🚨 Yet another Muslim community is under attack by a group of terrorists. The last few days we have seen our brothers and sisters in Kandy district in Sri Lanka having their homes burned, shops, restrauants and even mosques burned down by Buddhist mobs. 
🤝 Muslim Council of Hong Kong are working together with a registered NGO inside Kandy to provide basic food, water and medical aid with your funds in sha Allah.

✊ With your donations, we hope to aid to give hope to those living in confined area inside mosques by providing them with basic necessities in sha Allah. 

❝Whoever relieves the hardship of a believer in this world, Allah will relieve his hardship on the Day of Resurrection.❞ 

[Prophet Muhammad (peace be upon him) Sahih Muslim 2699]
🔺

 This is zakat and sadaqa jariya applicable! 



👐

 May Allah accept from all, protect the good deeds and ease the suffering of the needy around the world whilst making us the means of their ease.