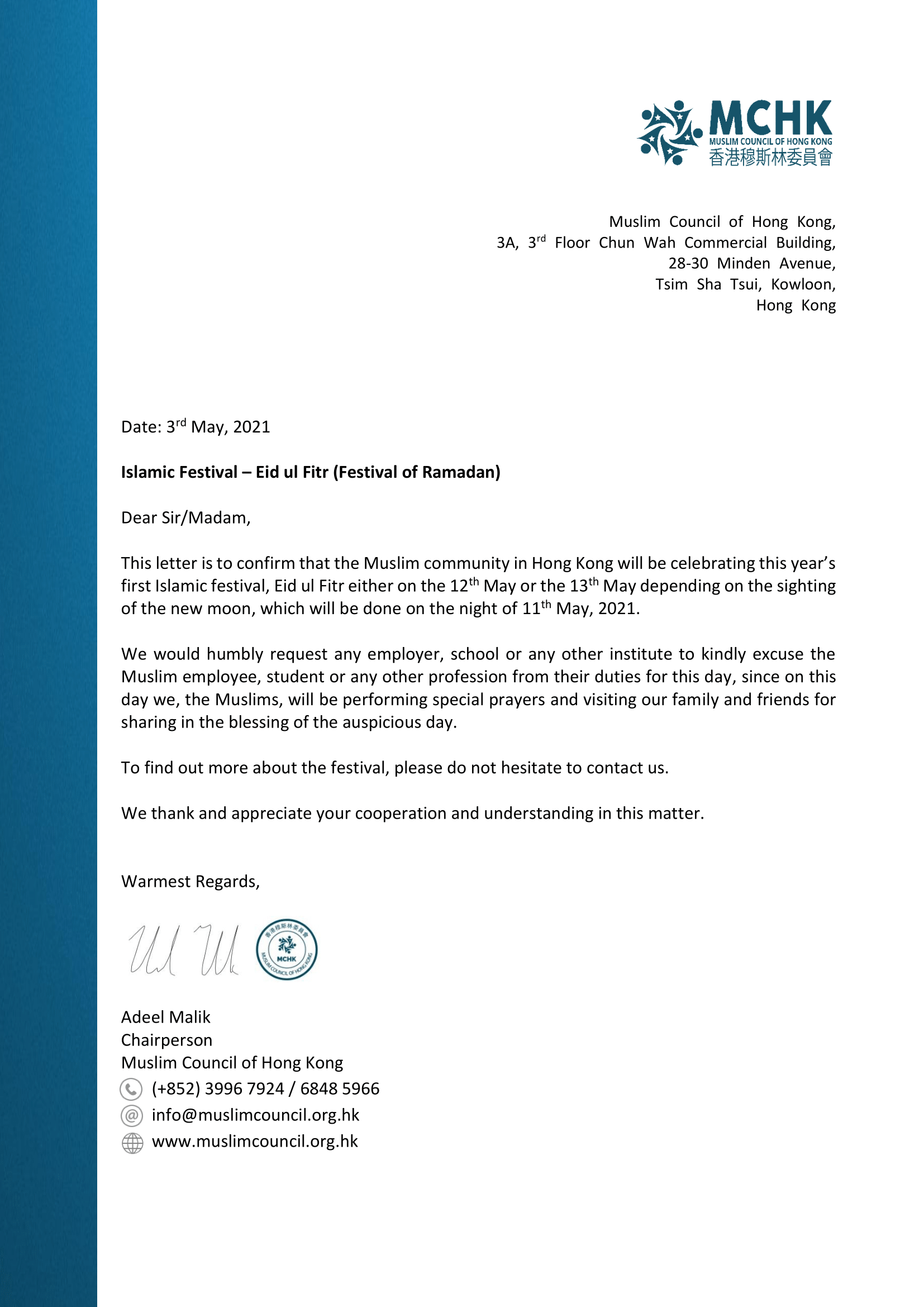 🎉 With Eid round the corner, we should be planning on how best to celebrate it and one of the things we should all be doing is trying our best to take a day off.
📝 Here is a letter which you can submit to your workplace, school or anywhere else to request a special leave in shā Allāh.
💞 Remember dear Muslims, if we don't show our work places, schools, children and non-Muslim colleagues the importance Eid is for us, then surely they won't know it.
📲 If anyone would like the PDF version please WhatsApp 68485966. Please share with others too in shā Allāh.
🤲 May Allah guide us to live Islam genuinely and wholeheartedly.