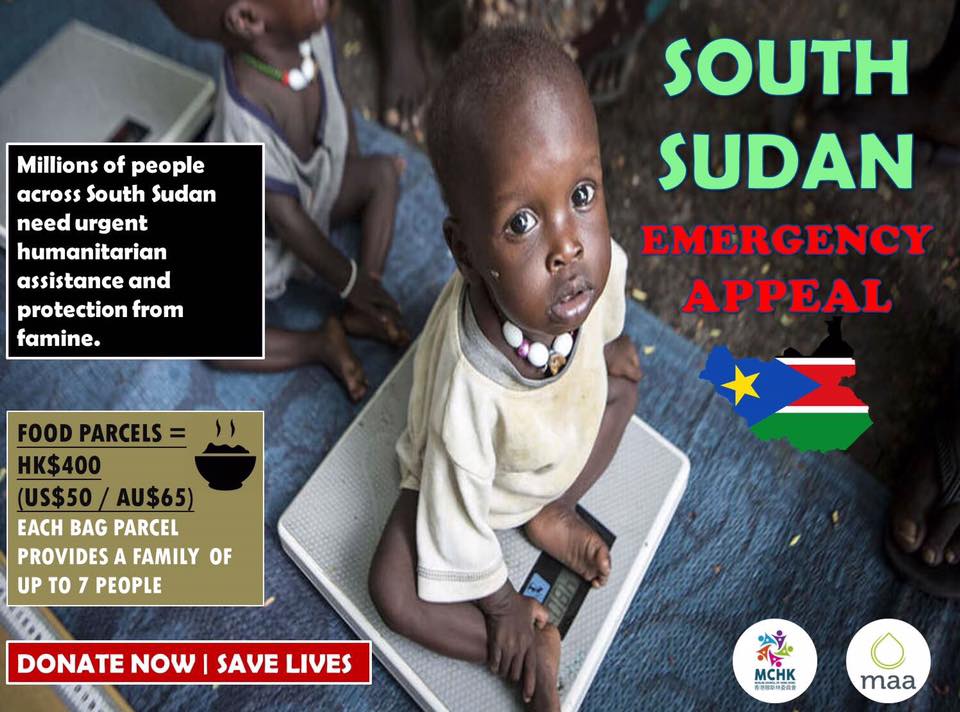 South Sudan Emergency Appeal
Muslim Council of Hong Kong
Millions in East Africa especially across South Sudan need urgent humanitarian assistance and protection from famine.
The extreme food insecurity has been caused by collapsing economies, conflict, and climate shocks. Catastrophic drought has ruined crops and killed millions of livestock.
Muslim Council of Hong Kong in partnership with Muslim Aid Australia will be providing essential food supplies to those affected. 

🥘A food pack that can feed a family of up to 7 members costs AUD 65 or around HK$400. 

We need your help to reach as many people as possible. Please donate generously!

❝Whoever relieves the hardship of a believer in this world, Allah will relieve his hardship on the Day of Resurrection. Whoever helps ease someone in difficulty, Allah will make it easy for him in this world and in the Hereafter.❞ 

[Prophet #Muhammad (ﷺ) | Sahih Muslim 2699]
May Allah accept from you all and ease the suffering of the needy.