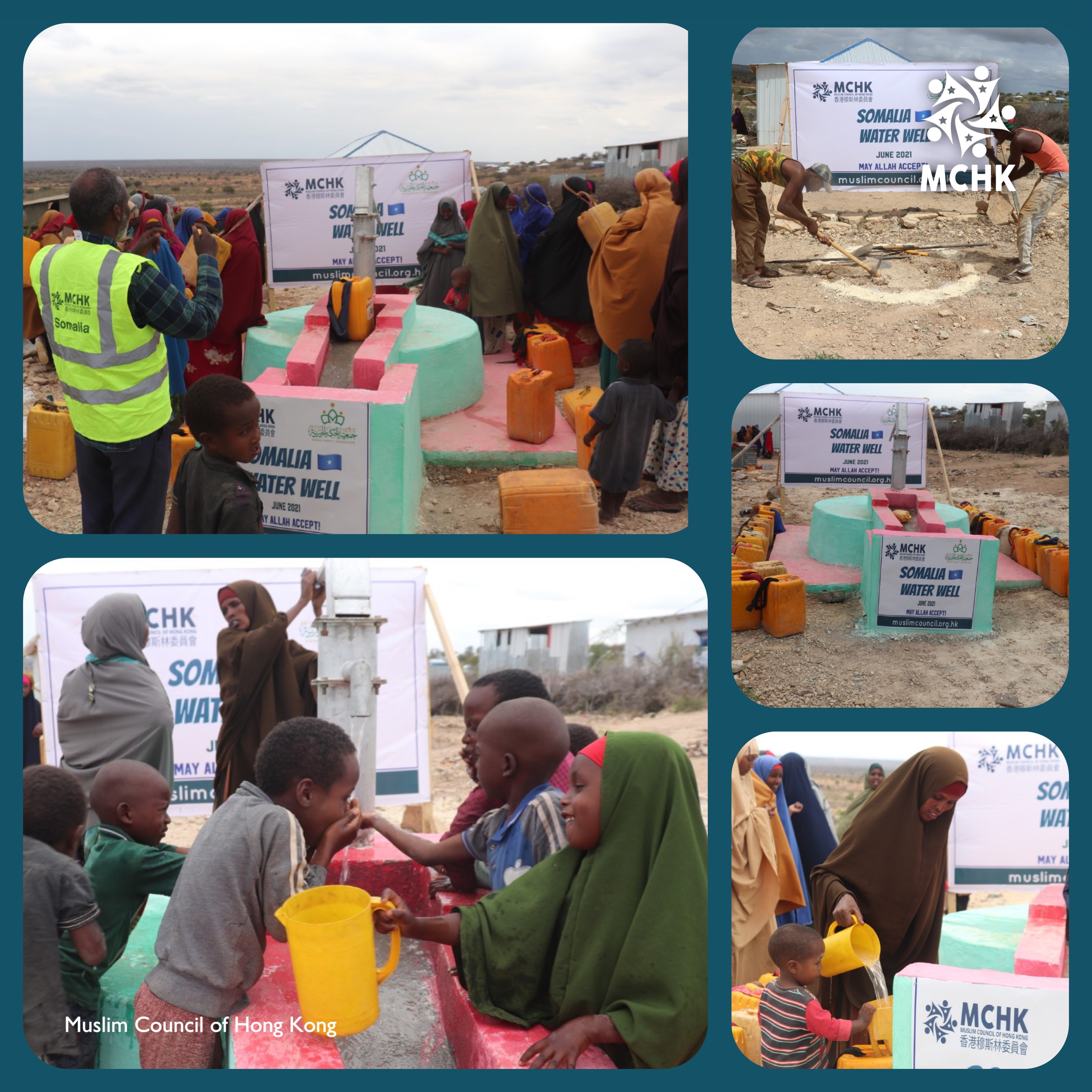 😍 Alhumdulilah! The water well we fundraised HK$29,000 around June, through our generous donors support, is completed and providing great relief to a group of people in southwest of Somalia.
💦 Muslim Council of Hong Kong partnered once again with a locally registered charity organisation for this #water well that was dug to 35 feet deep, which will in shā Allāh provide clean water to up to 1000 people, including children, widows and elderly people.
💞 The people are truly grateful for this support from the Ummah across the world, undoubtedly such aid gives light to show how as #OneUmmah we care for another, seeking the mercy of Allah.
🤲 We ask Allāh to accept our collective efforts, continue to use us to bring joy and relief to the needy worldwide and make this a means of our entry to His gardens of Jannah where we drink from the purest of water.