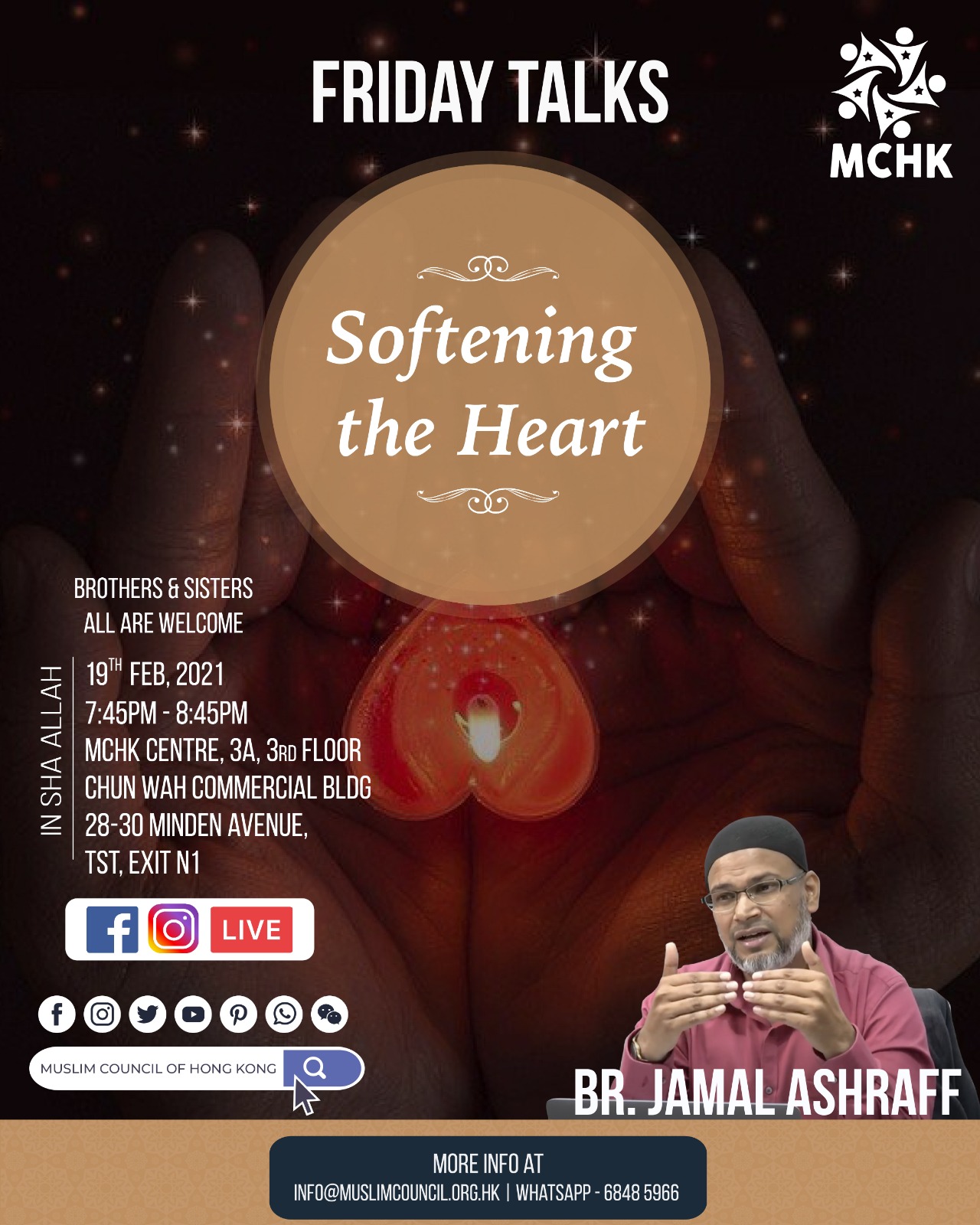 Softening The #Heart • Jamal Ashraff
💖 One of the signs of having weak emaan is to have a hard heart, and so it's vital to know how to soften our hearts and what leads to a dead heart.
🗣 Muslim Council of Hong Kong wholeheartedly invites you all, men and women, Muslims and non-Muslims, to attend or watch this enlightening and informative talk.
🕋 Prophet Muhammad (peace be upon him) said:
❝If you want to soften your heart, feed the poor and pat the head of the orphan.❞ (Musnad Ahmad 7522)
👤 Brother Jamal Ashraff is an articulate speaker and an advent student of knowledge who has conducted a number of talks including interfaith dialogues over a number of years.