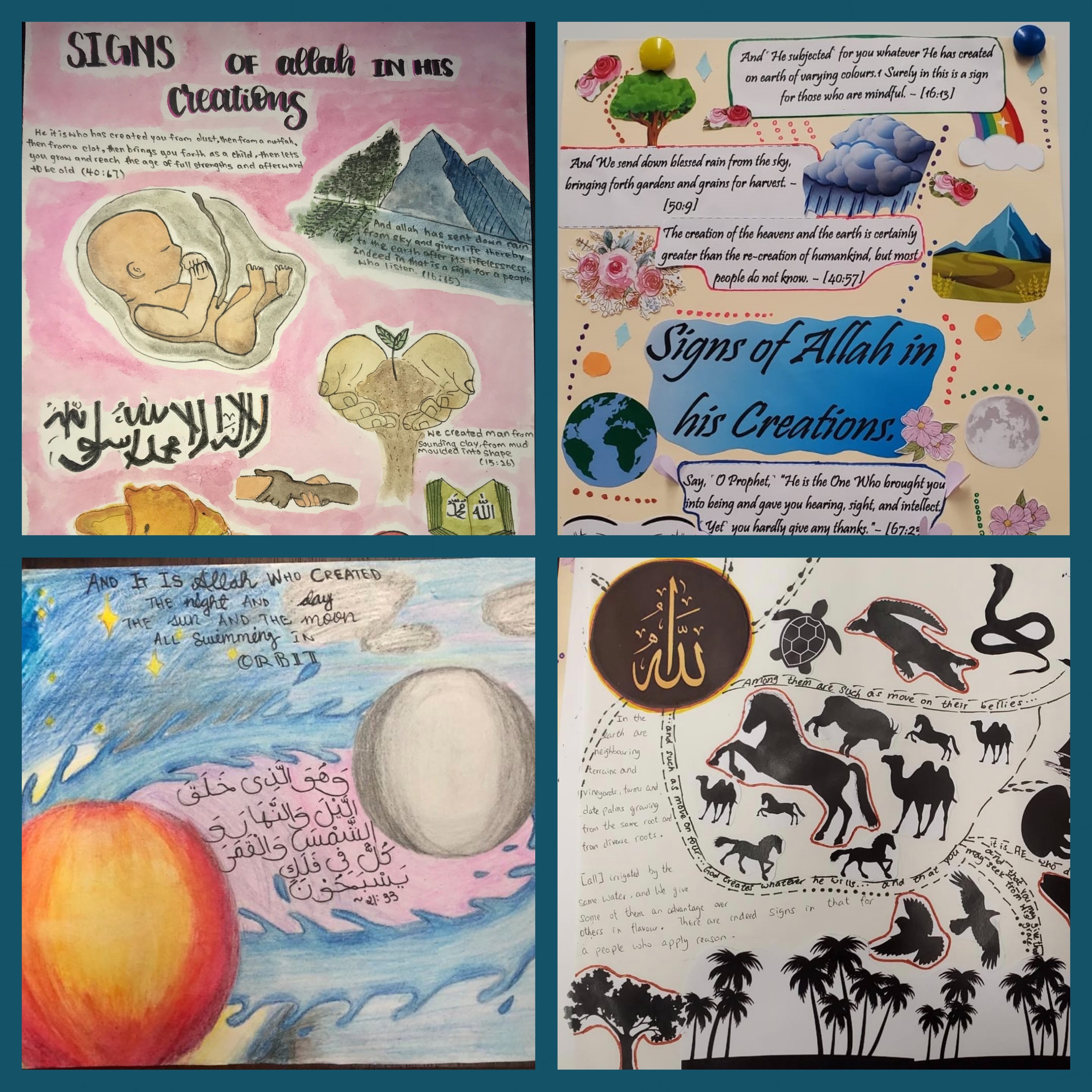 MCHK Youth Club Art Competition 2021* (12-16 yrs old) - Signs of Allah in His creations
🖼 Here are the 5 top quality works of our youth reflecting and showcasing the splendid signs of Allah, art skills and giving us a wonderful reminder that HE is the best Creator of all Alhumdulilah.
😄 Subhaban'Allah, the judges were astonished by the creativity, the thought process behind the innovative artwork and the presentation given to the topic by all submitted pieces.
💪 It was fruitful to see such amazing work because of this initiative and this will go on in shā Allāh with many various kinds of activities!
Jazak'Allahum Khayrun to all! 😊