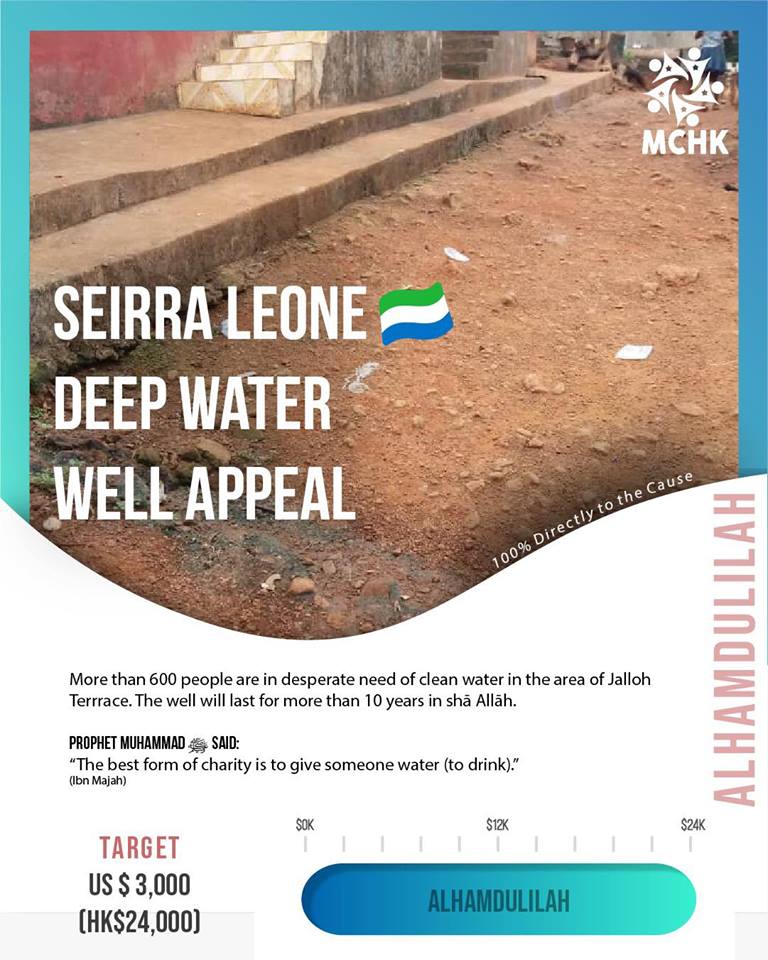 Sierra Leone Deep Water Well Appeal
Muslim Council of Hong Kong
Sierra Leone 🇸🇱 Deep Water Well Appeal 

📥 Alhumdulilah after the last appeal for this was reached, a brother messaged wanting to donate for a water well too.

🎯 We told him the appeal target of US$3,000 had already been reached. So, he said he wanted to donate for another one. 

🤝 After checking with our NGO partner inside Sierra Leone, we agreed to do the second well in the area of Jalloh Terrace where more than 600 people will benefit and the well lasting for more than 10 years in shā Allāh.

💸 The brother donated US$3,000 and now it's being arranged to be sent and the project to be implemented. Alhumdulilah! 

✊ Subhan'Allah this is the power of the Ummah when it works together and there's sincerity, transparency and activeness in the work.

🤲 May Allah accept from all who are managing such work and from all who are supporting it.