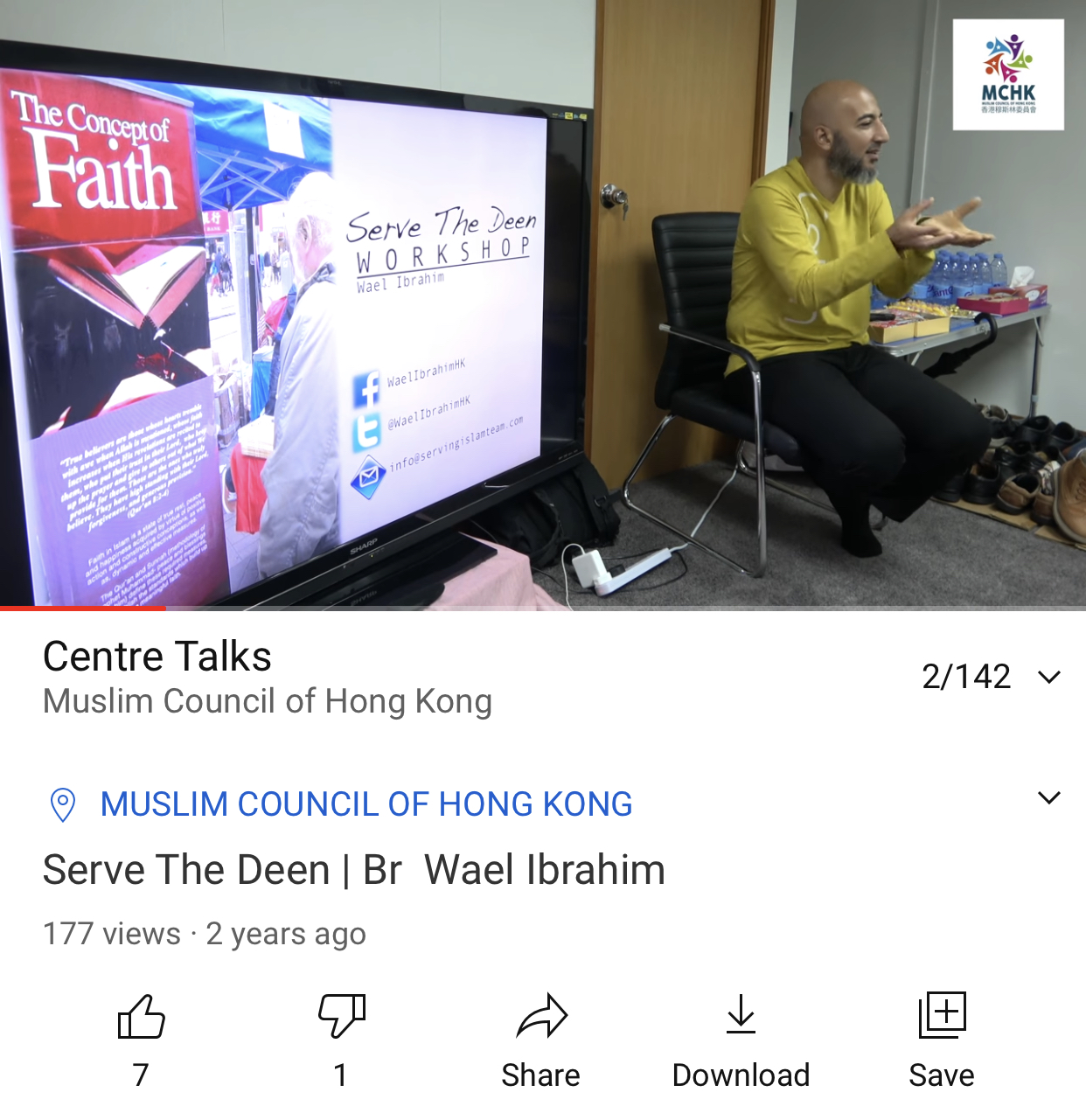 🤝 On 6th January, 2018 we had the privilege of having Serving Islam Team - Hong Kong's brother Wael conducting a workshop at the MCHK Centre on an important topic of how best to serve the deen of Allah.
✊ Alhumdulilah around 12 brothers and 5 sisters attended the session. It was an insightful sharing by the brother as he explained and advised us how to balance life by making #dawah a core practice for all of us regardless of what job we are in.
🗣️ He went through the essentials of when giving dawah such as sincerity, focus and gaining knowledge. One of the key messages he gave was ❝The Daee has to be an example for others to follow and be one who is steadfast on the straight path.❞
👐 May Allah enable us to this prophetic deed in the best of ways, on a consistent basis and in the right method.