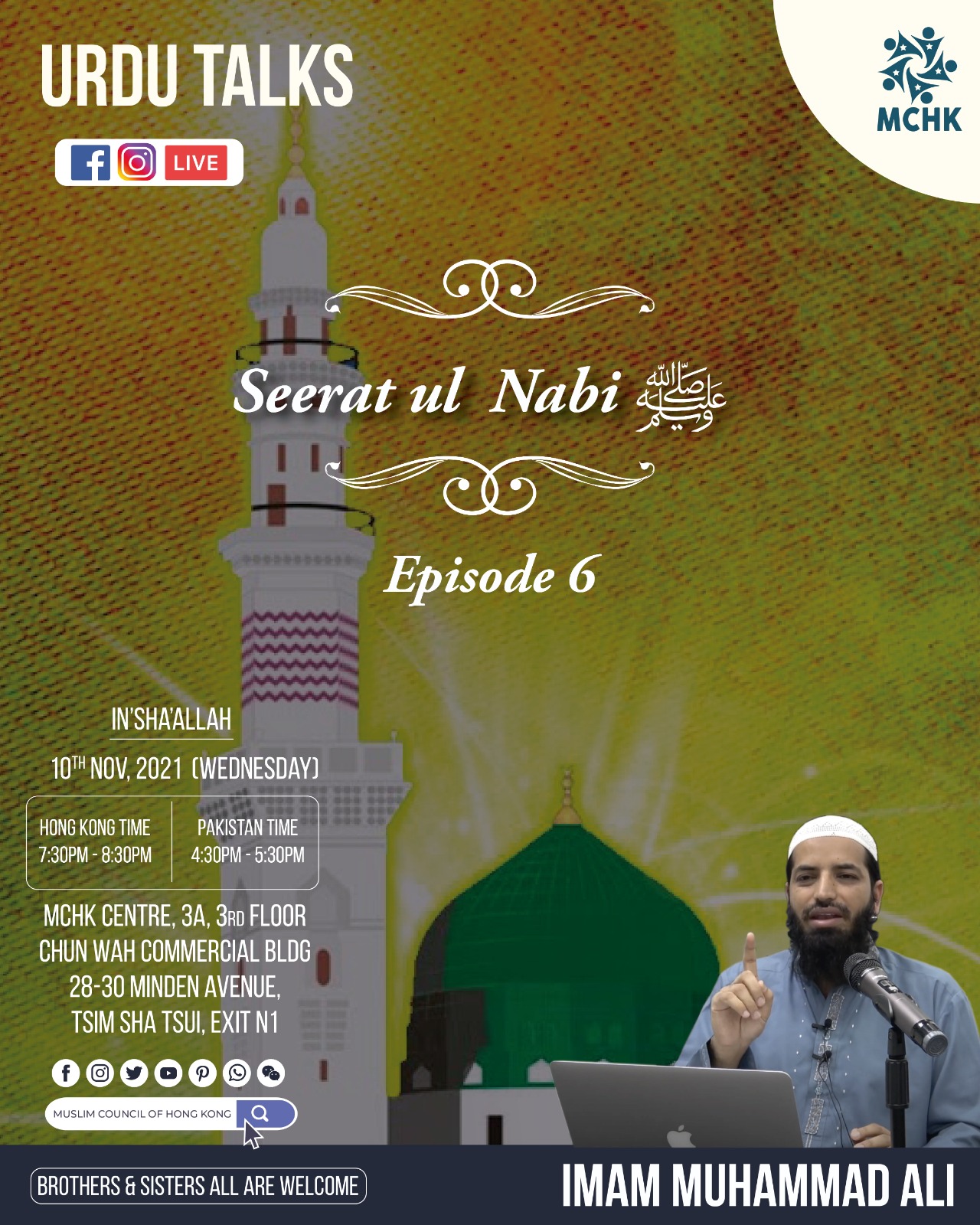 🌟 No matter how many times we have gone through the life of the best of man, Rasoolallah ﷺ, it's never enough. Bismillah, here we continue from the journey in shā Allāh.
🤝 Muslim Council of Hong Kong wholeheartedly invites you all, men and women, Muslims and non-Muslims, to attend or watch this enlightening and informative talk.
👤 Shaykh Muhamamd Ali is a Madinah University graduate and is currently the official Imam of Markaz At-Taqwa delivering regular talks and passionate to be involved in dawah work.
🕋 Allāh says: ❝There has certainly been for you in the Messenger of Allah an excellent pattern for anyone whose hope is in Allah and the Last Day and [who] remembers Allah often.❞ [Quran 33:21]