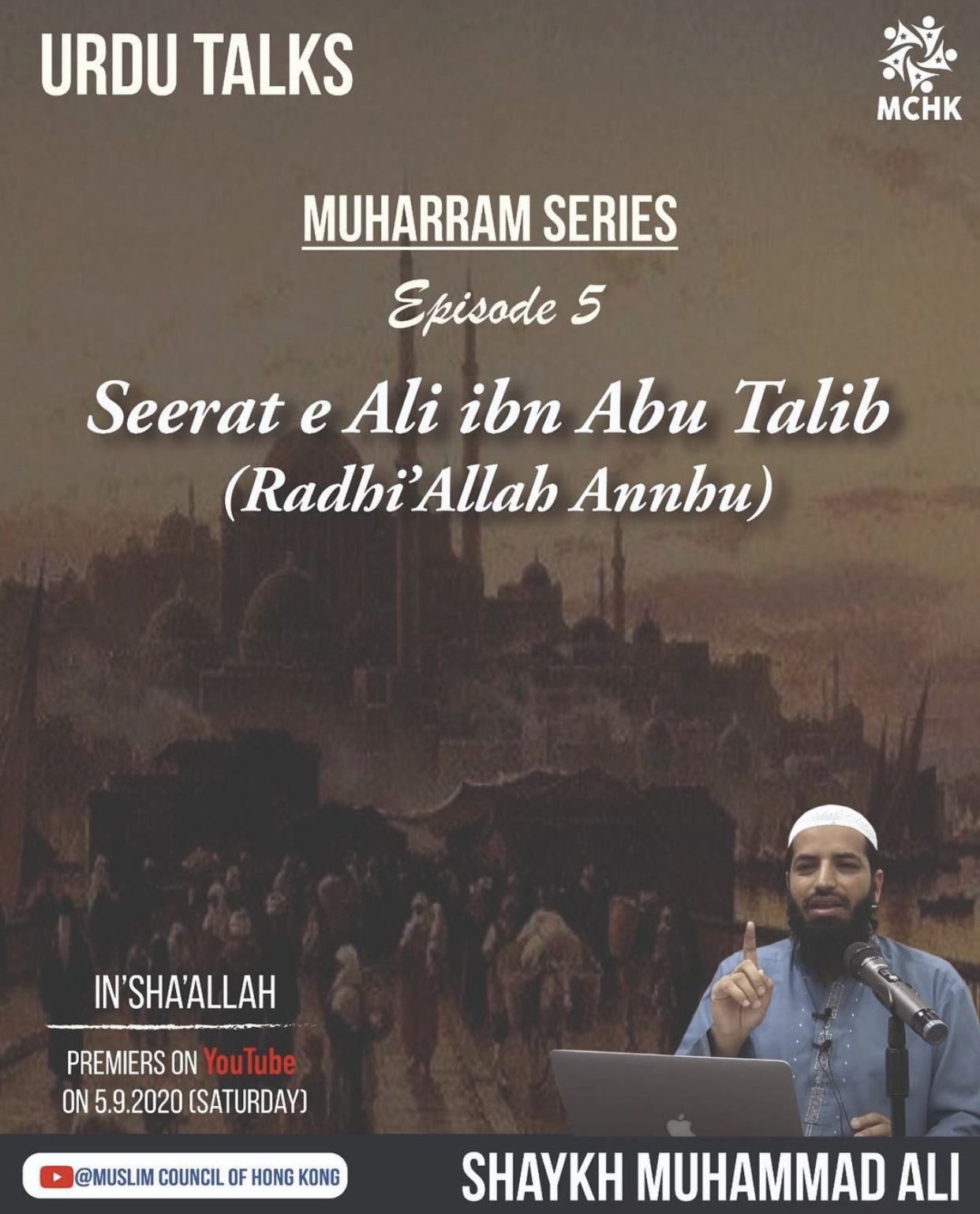 From 19:45 until 20:45
Seerat-e-Ali (Radhi'Allah Annhu) #Muharram Series E5 Imam Muhammad Ali #Urdu Talk
🗡 As the sacred month continues, another man that's connected to this month and needs no introduction is Ali ibn Abi Talib (Radhi'Allah Annhu), but who was he really and what status is befitting him?
🤝 Muslim Council of Hong Kong humbly invites you all, men and women, Muslims and non-Muslims, to learn and be inspired by a short biography of one of the bravest warriors of Islam by watching the premier stream on the YouTube channel today.
👤 Shaykh Muhamamd Ali is a Madinah University graduate and is currently the official Imam of DIHK's Markaz at Tawheed was Sunnah delivering regular talks and passionate to be involved in dawah work.
🕋 Prophet Muhammad (Sallallahu Alayhi Wa'sallam) said: ❝You (Ali) are of me and I am of you.❞ (Bukhari 2699)