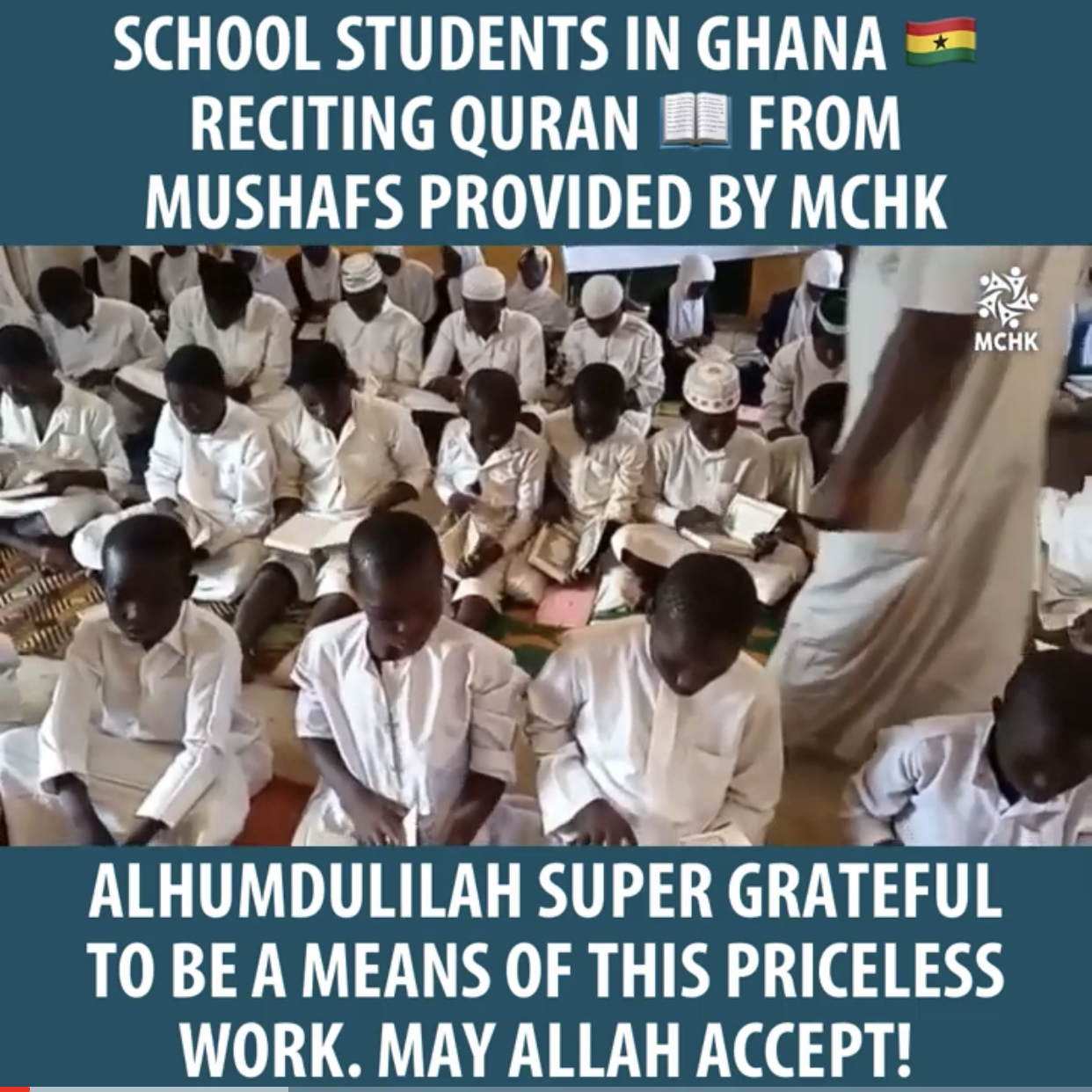 School students in Ghana reciting Quran from mushafs by MCHK
🤩 One of the schools in Ghana​, we provided copies of the Quran and here students are using the mushafs to learn and recite the kalaam of Allah.
💞 Imagine the ajr for the donors. For every letter they recite, the donors are getting 10 rewards written for them in shā Allāh!
🤲 Subhan'Allah! May Allah continue to use us to be a means of preserving His Quran and accept from all.