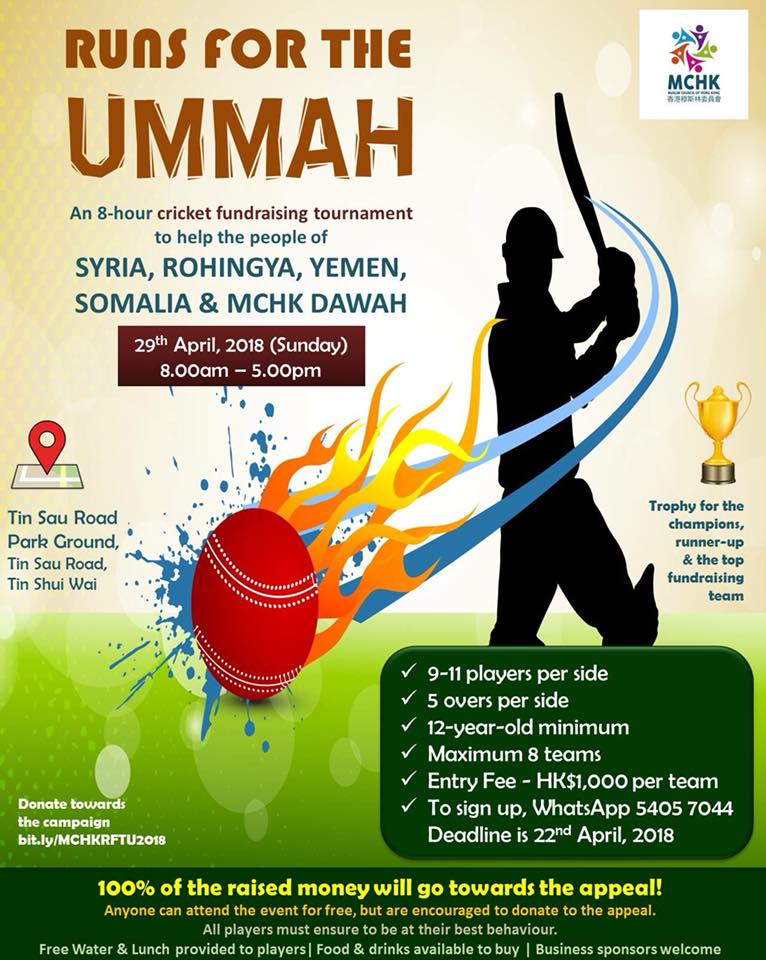 Runs For The Ummah | Cricket Fundraising Tournament | Ramadan 2018 Appeal
Muslim Council of Hong Kong
💌 Alhumdulilah! Alhumdulilah YOU have given HK$85,000 towards this campaign over the course of 15 days of appealing. Just superb Allahumma Barik! 

📤 The money will now be used towards five appeals. The only thing that will be cut will be the cost of lunch boxes and this will be cut from the teams entry fees. Other than that, the raised amount will be split between the stated five areas - Syria, Yemen, Rohingya, Somalia and Dawah.

🤝 Again, we are extremely grateful to Allah first and foremost for allowing us to run this event without many obstacles and then we are most definitely thankful to all the donors, the participants, the partners, the volunteers and the well-wishers.

🤲 May Allah accept this from us and reward everyone behind this project with nothing less than a place in Jannah al Firdaws.