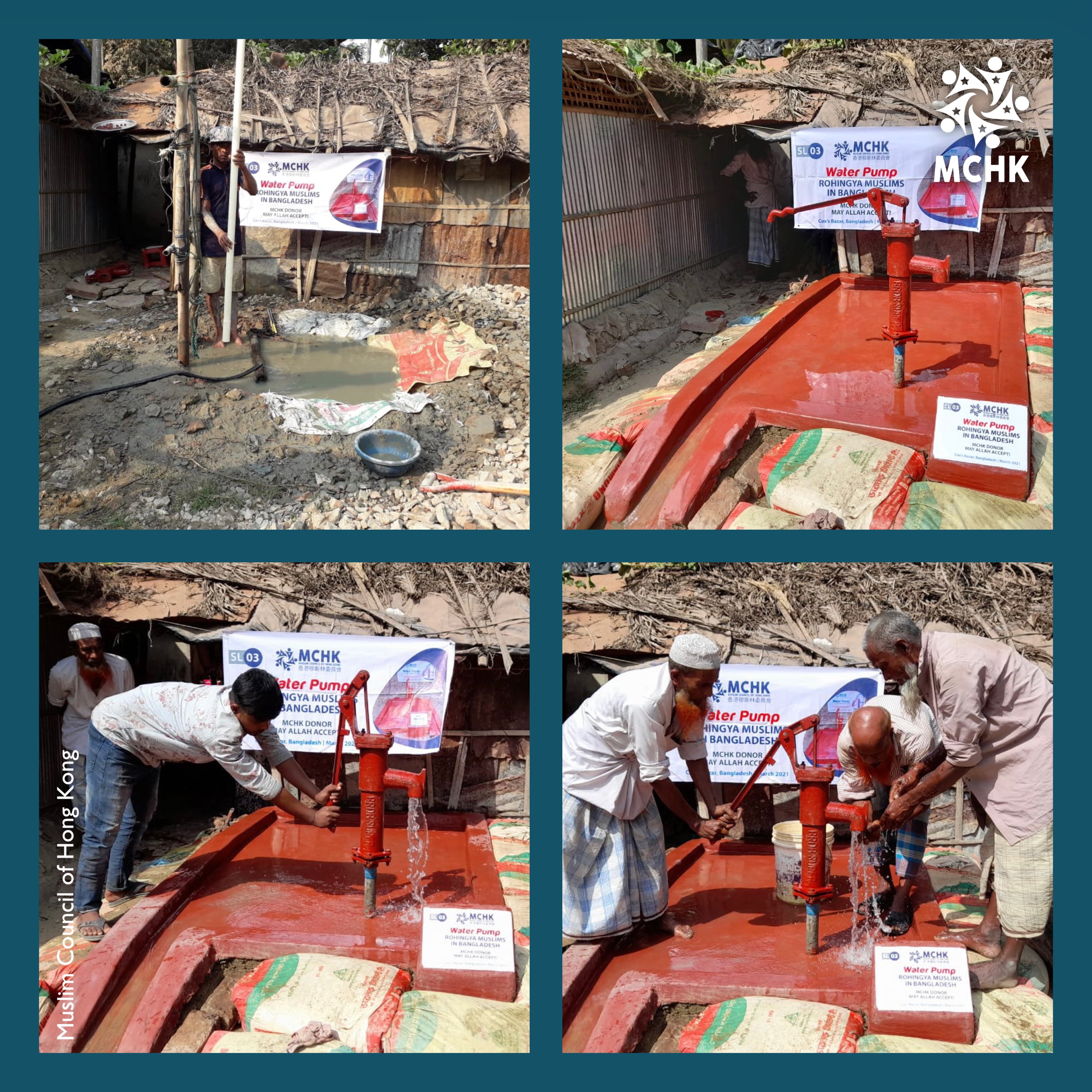 #Rohingya Muslims Water Pump #3 Report • February 2021
💦 Alhumdulilah a sister in Hong Kong donated in the end of Feb on behalf of her father, towards a water pump in Cox Bazar, #Bangladesh and we have received the full report from our partner.
💞 One pump as such can benefit a family of up to 5 people, has a life cycle of 6-8 years and a depth of 100 feet in shā Allāh.
💰 1 handheld water pump = HK$1,800 (US$220), this includes all material and construction cost in shā Allāh.
🕋 Sa'd ibn 'Ubadah reported: I said, "O Messenger of Allah, my mother has died. Shall I give charity on her behalf?" The Prophet ﷺ said, "Yes." I said, "Which #charity is best?" The Prophet ﷺ said, "A drink of #water."
(Sunan al-Nasā'ī 3664, Hasan (fair) according to Al-Albani)
📥 Want to sponsor a water pump to bring ease to the Rohingya Muslims? WhatsApp Br Adeel (+852 6848 5966) to arrange in shā Allāh.
🤲 May Allah accept from the sister and from all those who give for His sake, seeking His mercy and His shade.