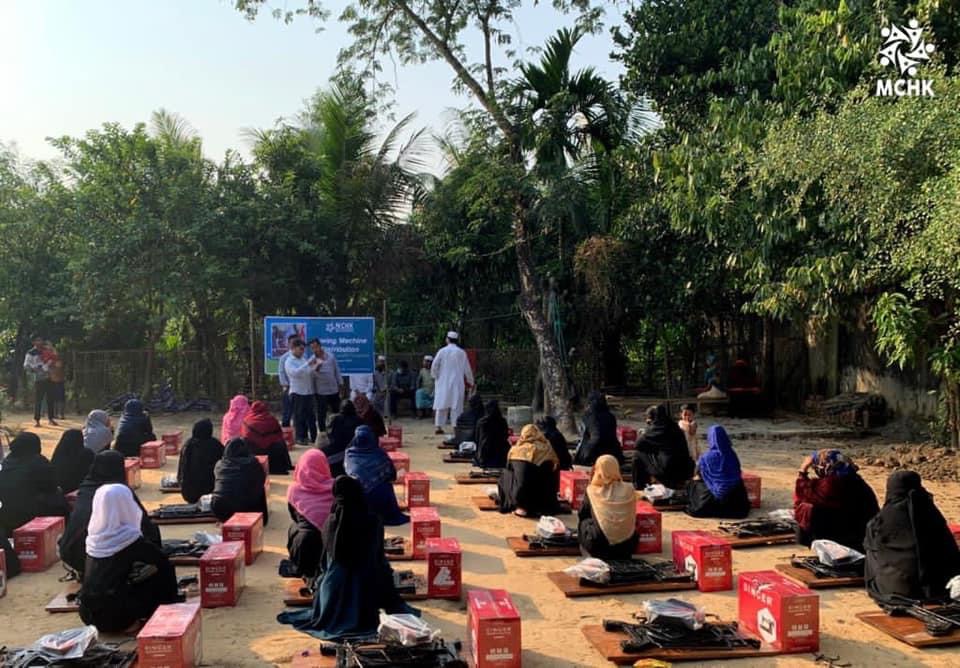 #Rohingya Muslims Women Sewing Machines 2020 Report
💞 Early in October, MCHK fundraised almost HK$46,000 to buy and provide sewing machines for our Rohingya sisters living as refugees in Cox Bazar, Bangladesh.
🧵 Alhumdulilah, our charity partner bought 40 sewing machines and have distributed to 40 families which will now be used by them to self earn and provide for their children.
💞 As much as we try to bring ease to the needy in short term, we are also keen to bring ease to them long term, and these machines hope to do just that.
🤲 May Allāh Azzawajal accept from all those who donated towards this project and continue to use us for such sadaqa jariyah work.