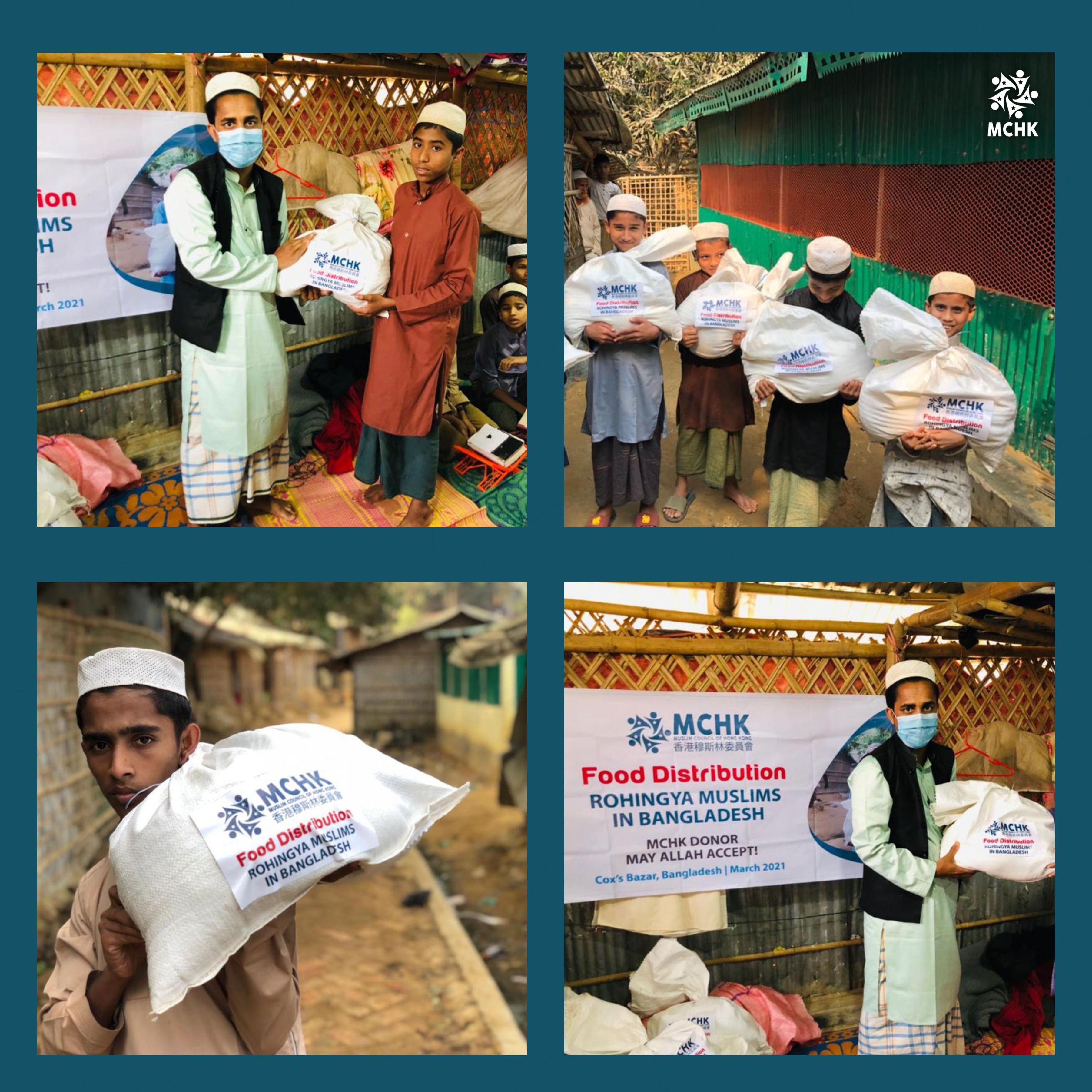 Rohingya Muslims Food Support Distribution 2021
💞 A brother trusted us with his #Zakat money of HK$5,000 and he wanted to provide the Rohingya Muslim refugees living in Cox Bazar, #Bangladesh.
🤝 Our partner efficiently bought the following items and distributed them to 60 families, benefiting 300 members Alhumdulilah.
🍚 The families were provided with rice, oil, potatoes, lentils and onions Alhumdulilah.
🤲 May Allah accept this from the brother and make it a means of baraqah in this world and hereafter.