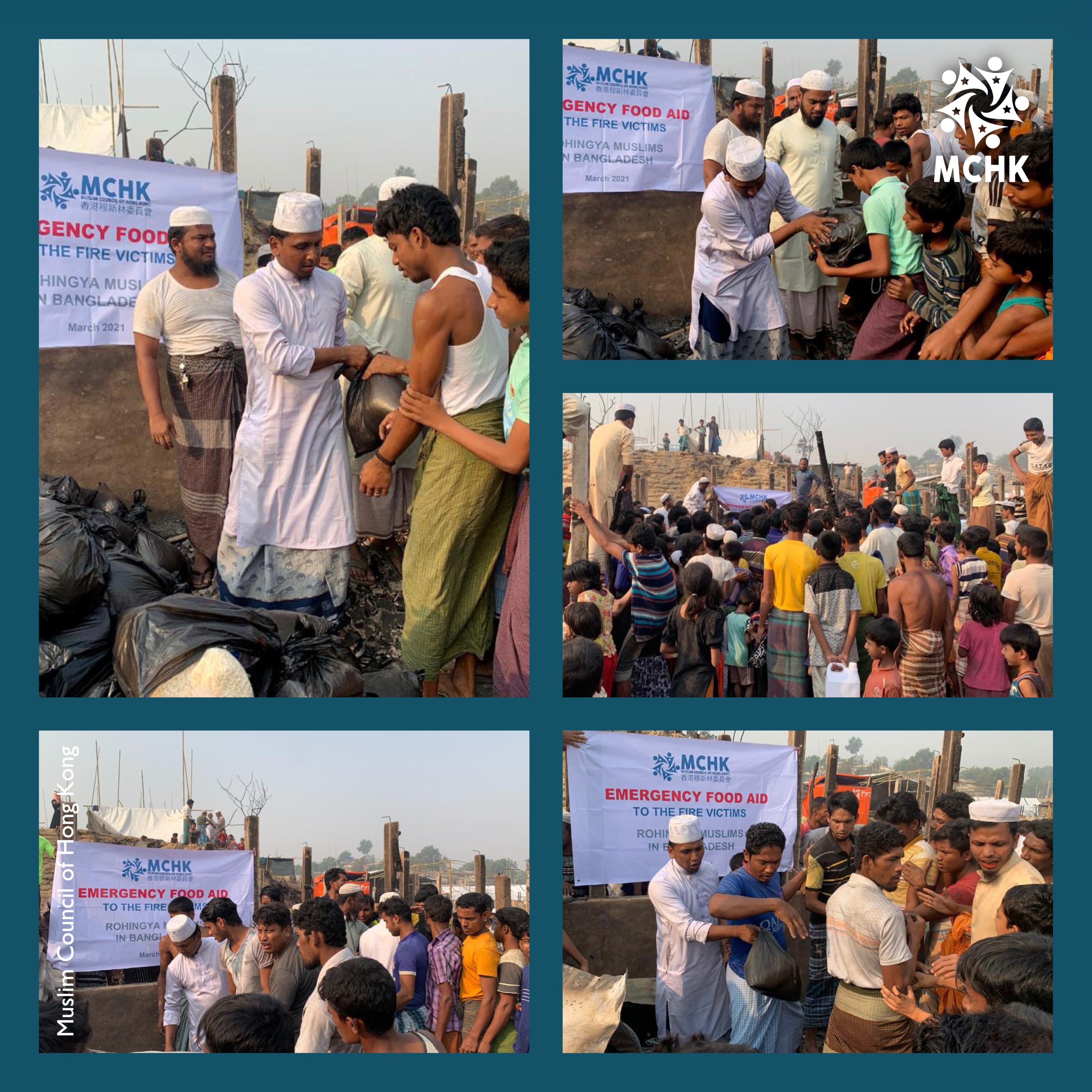 Rohingya Muslim Refugees Fire Emergency Food Aid Distribution
🔥 More than 45,000 Rohingya refugees had to be evacuated, 10,000 shelters destroyed or damaged and a number of people died and got injured as the camp site in Cox Bazar, Bangladesh caught one of its deadliest fires.
💞 Alhumdulilah recently MCHK had sent 2 brothers' Zakat money totalling HK$5,900 to our partner and they used it to distribute 500 dry food packages to those affected by the fire.
🍚 The food package contained puffed rice, cheera (local dry food), biscuits, mineral water, etc, as the distribution took place Thursday morning at Balukhali camp-9.
🤲 May Allah accept from the donors and ease the affairs of those affected at the camps.