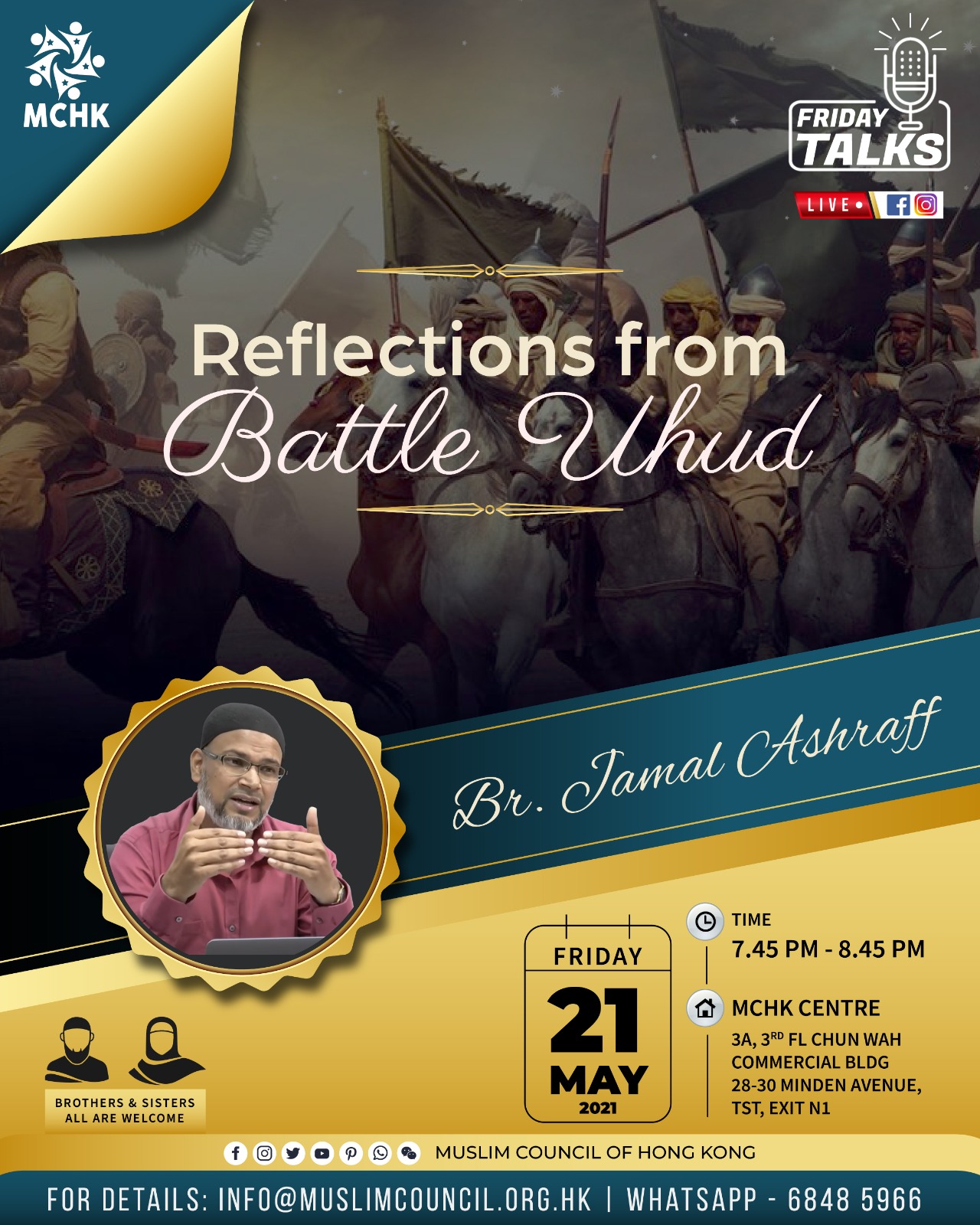 ✊ Whatever Allah has preserved for us, we should be pondering and taking beneficial lessons from, this includes battles such as the one of Uhud.
🤝 Muslim Council of Hong Kong humbly invites you all, men and women, Muslims and non-Muslims, to attend this informative talk in person or by watching the live stream on our Facebook, Instagram and Twitter pages in shā Allāh.
👤 Brother Jamal Ashraff is an articulate speaker and an advent student of knowledge who has conducted a number of talks including interfaith dialogues over a number of years.
🕋 A scholar remarked:
❝Disobedience to Allah and His Messenger ﷺ is the cause of disaster and defeat for the Ummah, learn from Battle of Uhud oh Muslims!❞