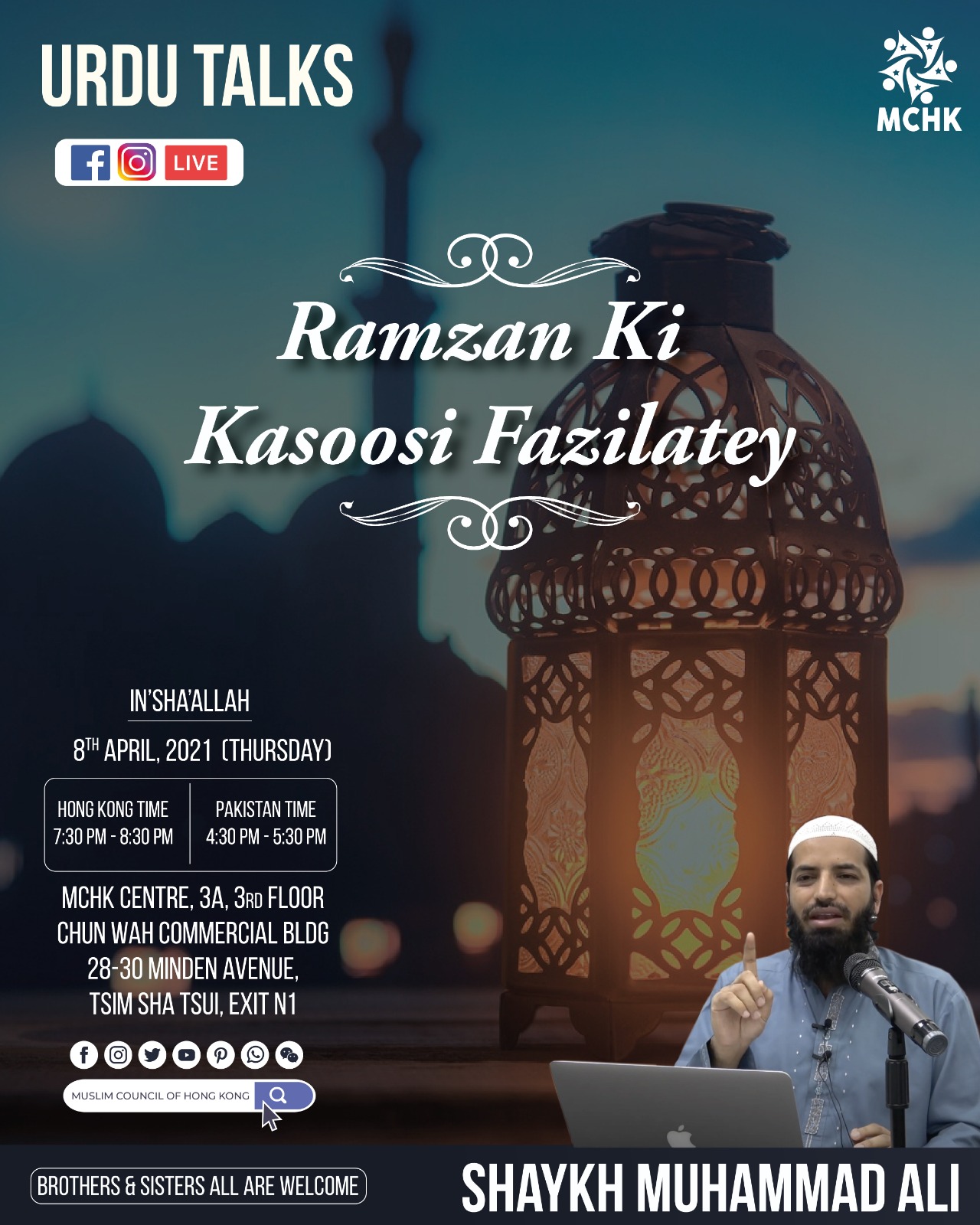 Ramzan Ki Kasoosi Fazilatey • Shaykh Muhammad Ali • Urdu Talk
🌟 Under a week to go to Ramadan, it's always refreshing and emaan boosting to know the special virtues of the month.
🤝 Muslim Council of Hong Kong wholeheartedly invites you all, men and women, Muslims and non-Muslims, to attend or watch this enlightening and informative talk.
👤 Shaykh Muhamamd Ali is a Madinah University graduate and is currently the official Imam of Markaz at Tawheed was Sunnah delivering regular talks and passionate to be involved in dawah work.
🕋 Prophet Muhammad (Sallallahu Alayhi Wa'sallam) said: ❝The five (daily) prayers, and from one Friday prayer to the next, and from Ramadan to Ramadan are expiation for sins committed in between provided one stays away from the major sins.❞ (Al-Bukhari)