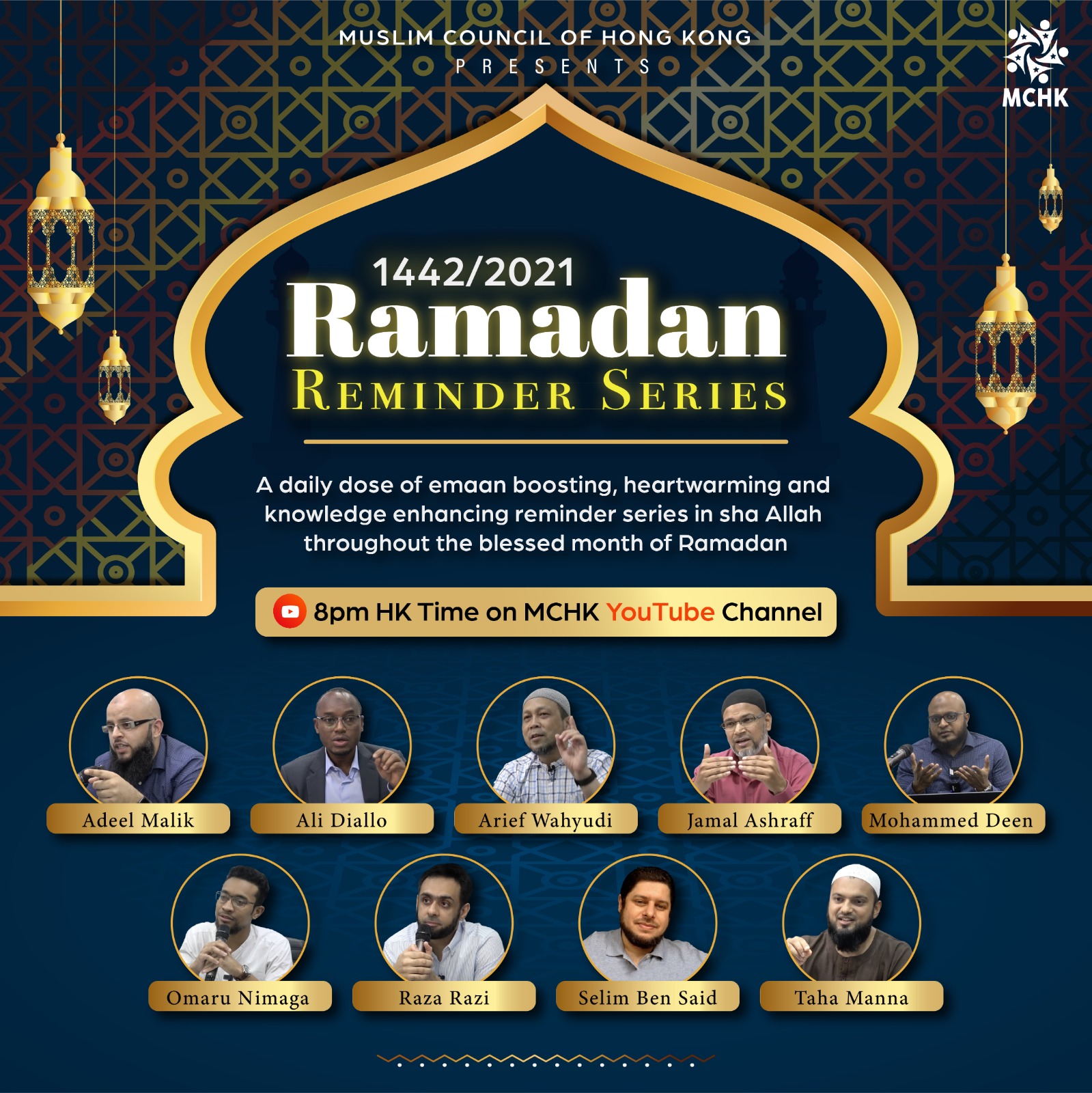 #Ramadan Reminders 1442/2021
🌟 We will be once again delivering a daily dose of emaan boosting, heartwarming and knowledge enhancing reminder series in shā Allāh throughout the blessed month.
🗣 9 multi national Hong Kong connected speakers.
🕰 Every day at 8pm HK time on MCHK YouTube channel in shā Allāh.