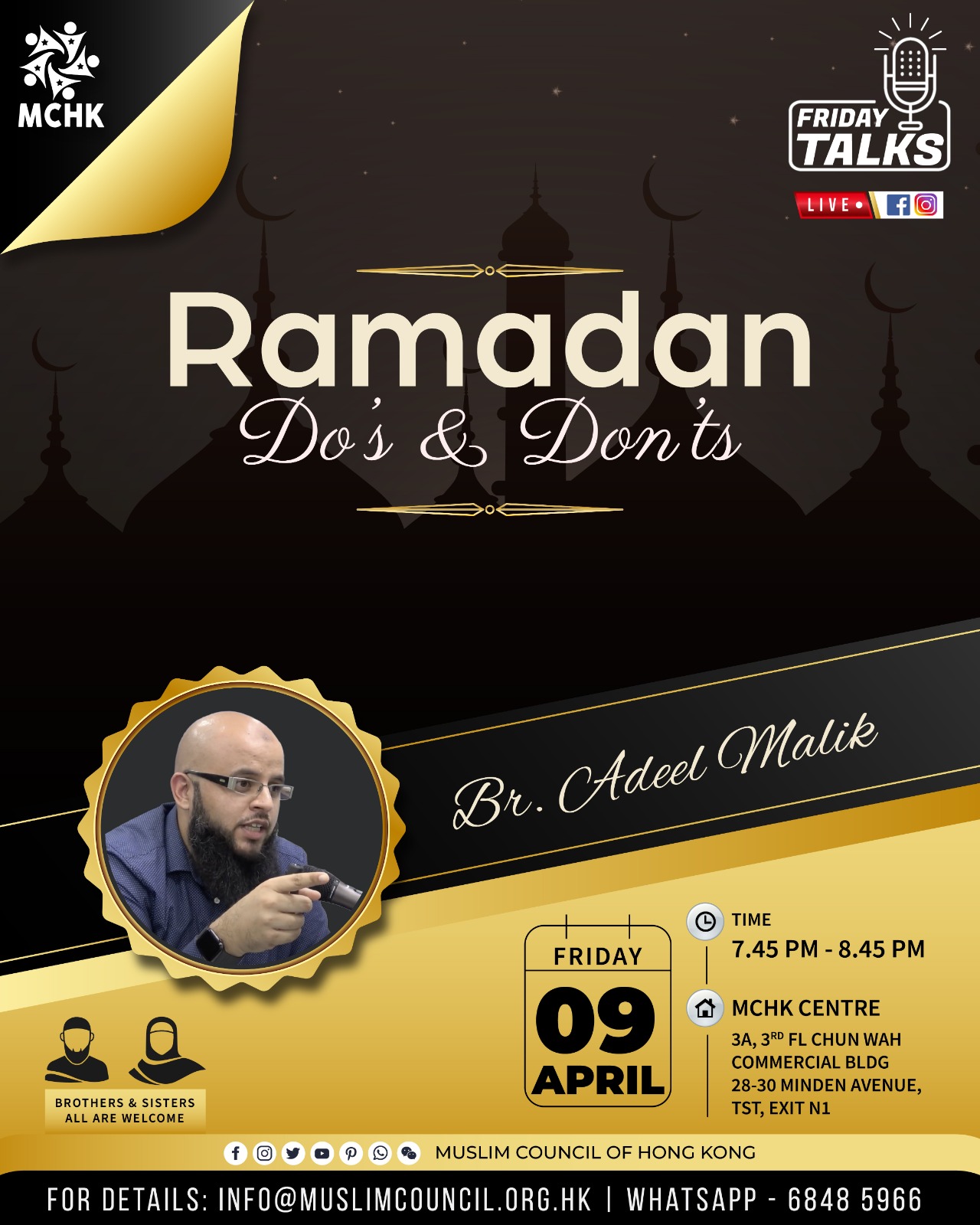 Ramadan Dos & Don'ts • Adeel Malik
✊ When a special event is coming and you are going to be part of it, do you not check what should be and shouldn't be done to make sure the event is fruitful and successful for you?
🤝 Muslim Council of Hong Kong wholeheartedly invites you all, men and women, Muslims and non-Muslims, to attend and listen to this enlightening and informative talk.
🕋 Allah says: ❝The month of Ramadhan [is that] in which was revealed the Qur'an, a guidance for the people and clear proofs of guidance and criterion...❞ [Quran 2:185]
👤 Br. Adeel Malik is an active Islamic activist who has been passionately involved in the field of Islamic dawah for more than 12 years. Being a qualified teacher, he uses his skills to keep his audience engaged and is able to build good rapport with people of all backgrounds.