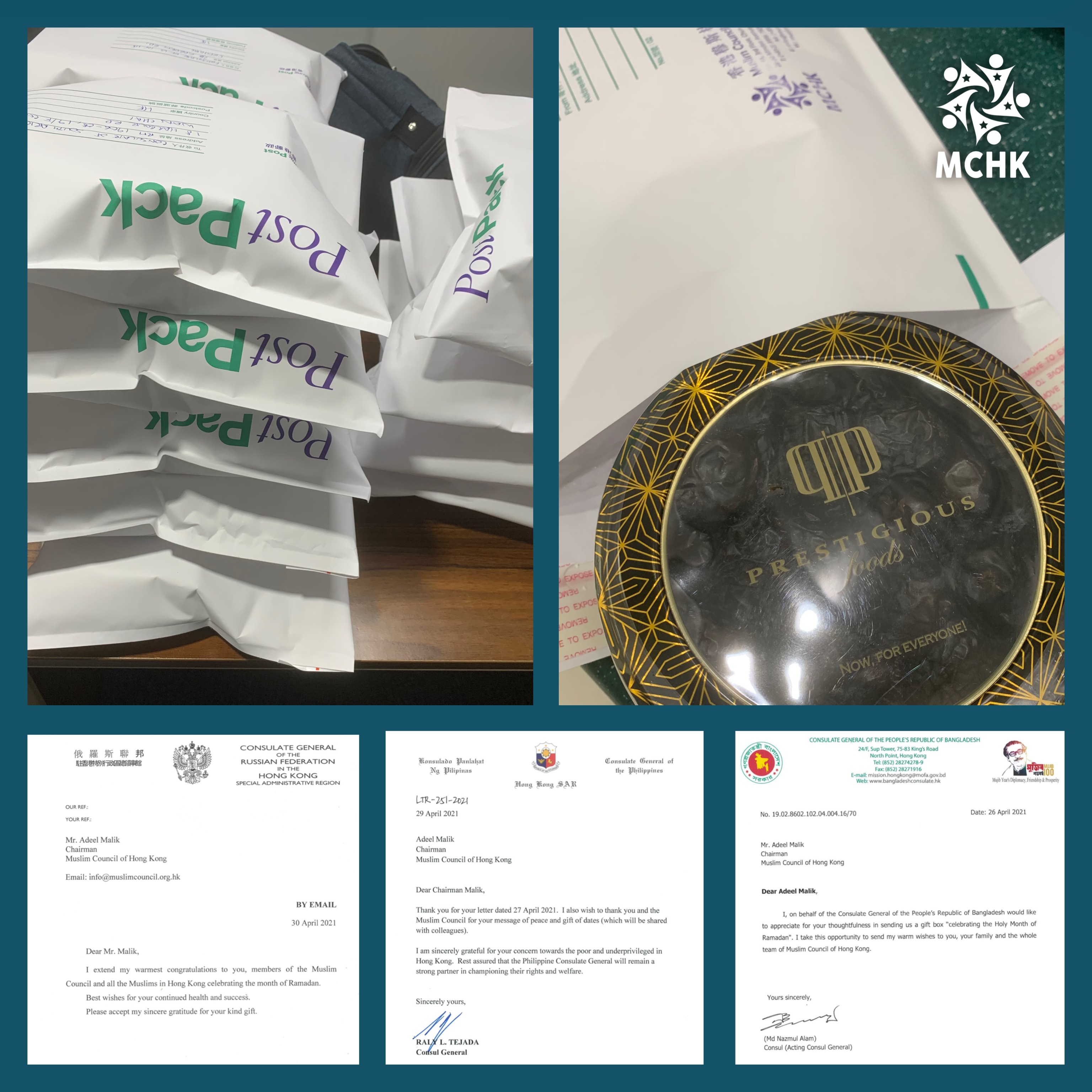 🎁 Over the last week or so, MCHK during #Ramadan sent a box of dates accompanied with a letter to 36 Islamic organisations, Imams and consulates in Hong Kong.
💞 We aim to do this each year with the intention of firstly building ties as per the Sunnah of Prophet Muhammad ﷺ to exchange gifts - ❝Exchange gifts with one another as that will increase your love for one another.❞ [Bukhari]
🗣 And secondly as a means of doing #dawah to show this is what Islam promotes.
🥰 Alhumdulilah, in response we have received sweet appreciation from a number of consulates and organisations.
🤲 May Allah accept this initiative and record whatever good that comes out of this in the book of deeds of our donors and supporters.