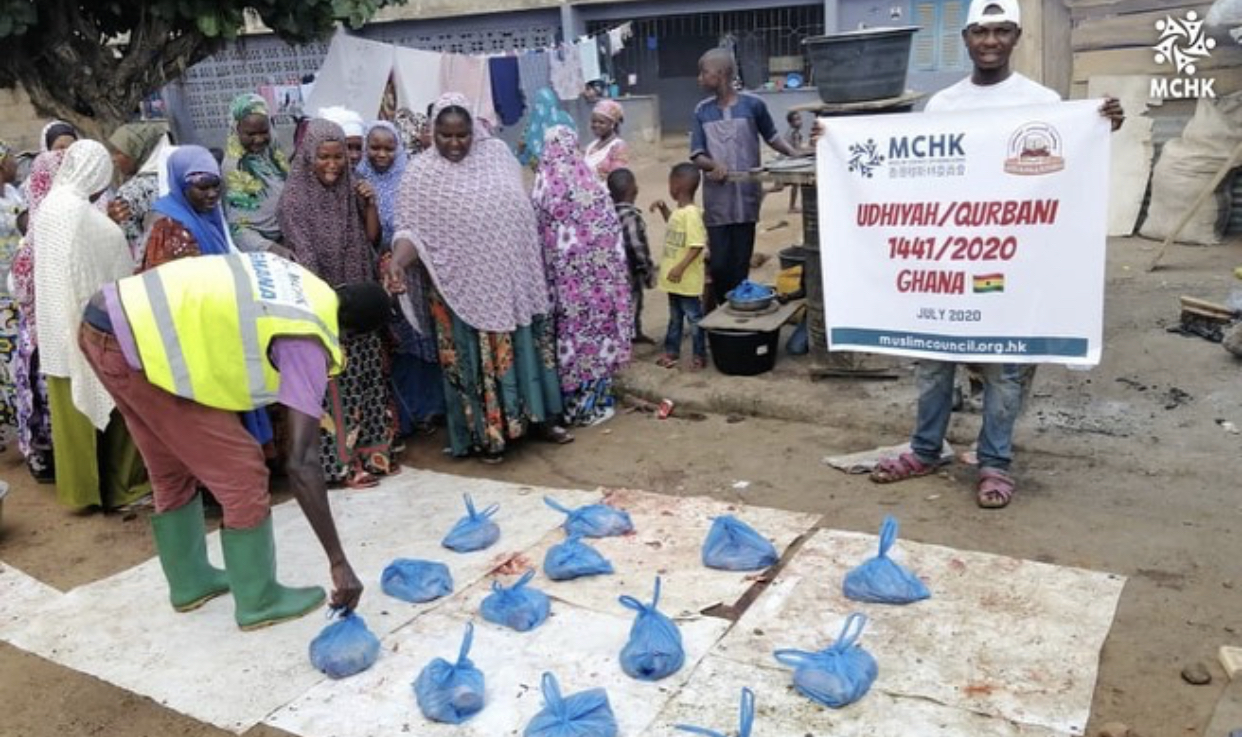 Qurbani/Udhiyah 1441/2020 #Ghana
💝You trusted us with your Qurbani and we try our level best to make it happen with efficiency, transparency and above all sincerity.
🇬🇭 Our charity partner in Ghana have once again done a wonderful job in making sure the collected donation we sent them of HK$5,950 for 5 small animals and 5 shares in a big animal was done properly.
👥 Alhumdulilah around 120 benefited from all this, including orphans, widows and elderly.
🤲 Oh Allah, accept this service from the donors and organisers, while continue to use us to bring ease to those in need.